Life is full of surprises. Being a mixed bag, it is full of vibrant and exciting experiences that leave us with infinite memories and joyous moments for the rest of our being.
One such immensely enriching and special experience that I had was my recent trip to Montpellier, France for my study abroad program at the prestigious Montpellier Business School. I was a complete bundle of nerves before embarking on this exciting journey as this was the first time that I was travelling abroad. However, this one month transformed me completely and made me a much more strong and independent person. The experience of staying alone in a foreign land is something that really pushes me out of my comfort zone and made me face so many real life challenges that I would never have realized or faced otherwise.
Everything, right from doing all the household chores like cooking, washing and cleaning utensils, to managing my own finances and even travelling alone, were things that I had never done alone. The language, the food and the cultural differences between India and France too proved to be challenging for me, and my friends alike. But the experience of studying in a prestigious international Business school like MBS, meeting a plethora of students from different cultures and countries and even travelling independently across France and other parts of Europe were immensely enriching things that truly proved to be like an opportunity of a lifetime for me.
This experience changed my perception and outlook towards a lot of things in life, and even made me more broad minded and rational, besides helping me get rid of a lot of common stereotypes and preconceived notions.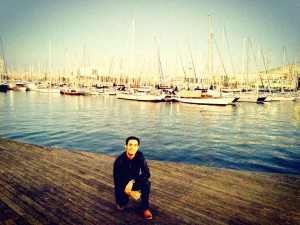 During the course of this one month of my study abroad program at MBS, I studied four core modules that included Luxury Marketing, Cross Cultural Negotiation, Entrepreneurship and Doing Business with France. All of these were extremely interesting subjects that form an integral part of any management course's curriculum and were taught by some exceptionally talented, experienced and learned faculty members.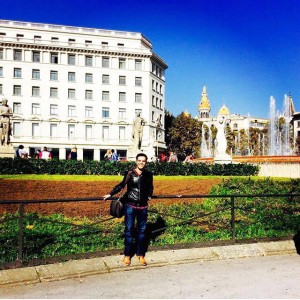 What I liked the most about my teachers at IILM was the fact that they always use to make classes very interactive and they often used to cite a lot of experiences from their personal lives to make the subjects more interesting and fun. All of us were also encouraged to be creative, and actually go beyond the scope of the book to explore and perceive each subject the way we wanted.
We were given full creative freedom to brainstorm for our group presentations. Each subject consisted of a number of interesting case studies and even an educational visit to a beautiful French vineyard which was definitely among the highlights of my trip.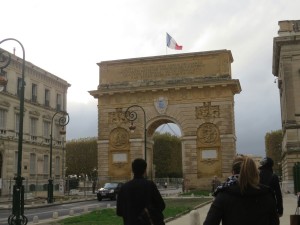 My love for wanderlust too came out in full flow during the weekends when I used to go out and travel to other nearby countries with my friends. I got to visit the very happening and lively city of Barcelona in Spain, charming Paris and even the beautiful city of Koln in Germany.
Thus, my stay in France indeed proved to be an extremely enriching and fruitful time for me, it also helped me  grow as a person, learn a lot, and also make a ton of sweet memories that I would cherish for the rest of my life.
I thank IILM too for giving me this wonderful opportunity and making my childhood dream of studying at a foreign university come true. Au revoir!