Introduction:
It is crucial for MBA/PGDM students to gain practical experience and exposure to the most recent industry trends & practices as the business world gets more complicated and competitive. To give their students the finest education and professional preparation possible, several of the top MBA/PGDM programs are partnering with industry experts
One such institution is IILM, which has teamed up with Protiviti, a well-known business consulting firm, to provide its MBA/PGDM  students with a distinctive training program called 'Campus Wheel." In addition to bridging the gap between academia and industry, this partnership between IILM and Protiviti gives students the tools and information they need to be successful in the corporate world.
In this blog post, we will explore the details of this collaboration and how it is benefiting our PG students at IILM.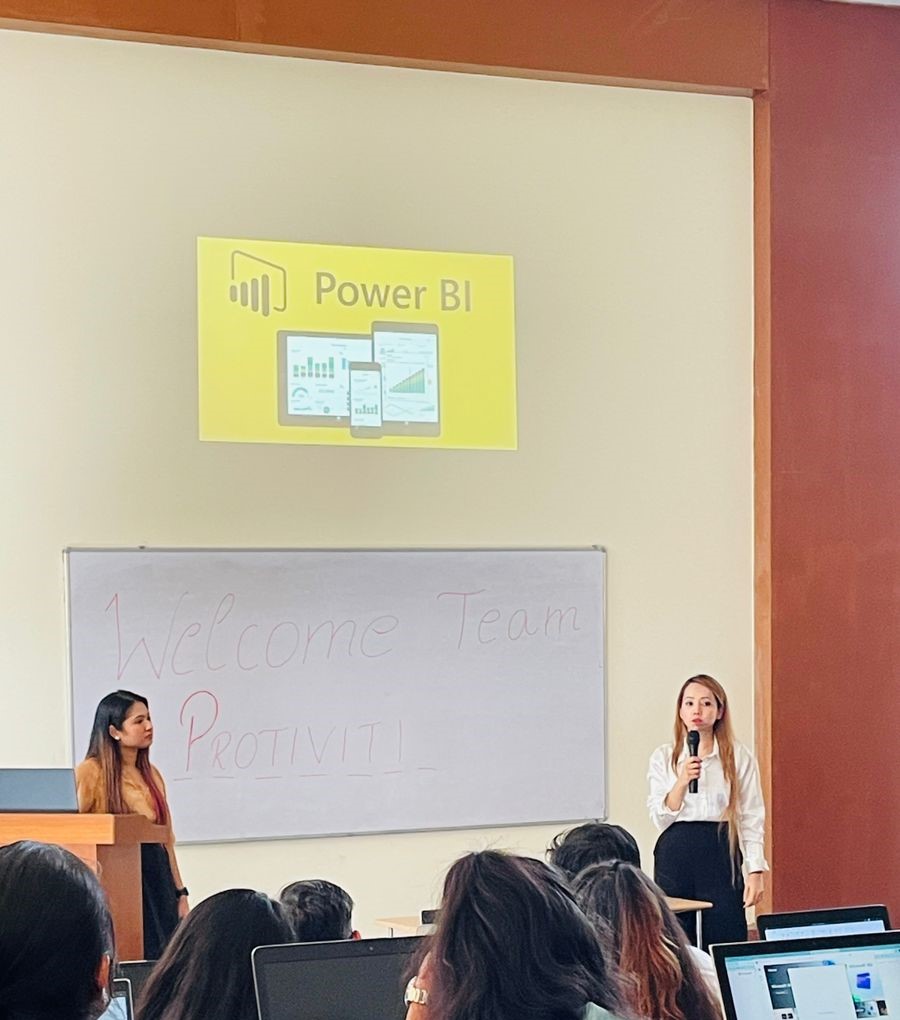 IILM's most celebrated collaborations:
IILM has always been proactive in keeping its students up to date with the ongoing industry trends so that when our students get their degree and enter the real world, they don't find themselves behind the race in such a restless & competitive world.
Now it may start sounding a little frightening, but don't worry. At IILM, we don't drag our students, but rather prepare them all to conquer the current market conditions by training them with the right tools and making them work in the real-world environment.
To ensure our students get the right training, we have collaborated with many industry leaders in a wide range of domains. Here's a small list of our most celebrated collaborations:
| | |
| --- | --- |
| Company | Collaboration |
| I.B.M. | This collaboration will enable our students to gain a competitive edge by being associated with an industry leader and having various perks like, 'IBM Badge'. 'Internships', 'IBM Guide', etc. |
| Protiviti | It's one of the leading firms in the business consulting field, and IILM is collaborating with Protiviti to give our students an introduction to various tools and concepts used in the business consulting field. |
IILM has done many, and these are just a few of them.
You can see the complete list of all the collaborations and MoUs that IILM has done with industry leaders.
https://iilm.ac.in/collaborations/
Campus Wheel – Protiviti's Training Program
The Campus Wheel program at Protiviti is a hiring approach that concentrates on recent graduates and college students. It is intended to give students the chance to interact with Protiviti personnel and learn more about the company's culture, employment prospects, and career trajectories.
This program will be conducted in 3 phases, the first one will have the introduction to power BI, next phase will consist of a workshop on Design Thinking and wrapping up with the interaction with protiviti's leadership team. These activities are meant to foster student skill development, professional connections with Protiviti staff, and knowledge of the company's mission and core principles.
Protiviti is seeking brilliant and driven students that have the potential to lead the company in the future through the Campus Wheel program.
The Campus Wheel program is a win-win situation for both the company and the students. After finishing the whole program, the student ends up with industry-oriented knowledge, and the company gets a pool of well-trained/educated students whom they can directly hire and don't have to go through the whole process of filtering, selecting, and interviewing.
Protiviti has a strong commitment to diversity and inclusion, and the Campus Wheel program is designed to attract and recruit a diverse group of candidates. The firm has received recognition and awards for its commitment to diversity and inclusion, including being named one of the "Best Workplaces for Diversity" by Fortune magazine in 2021.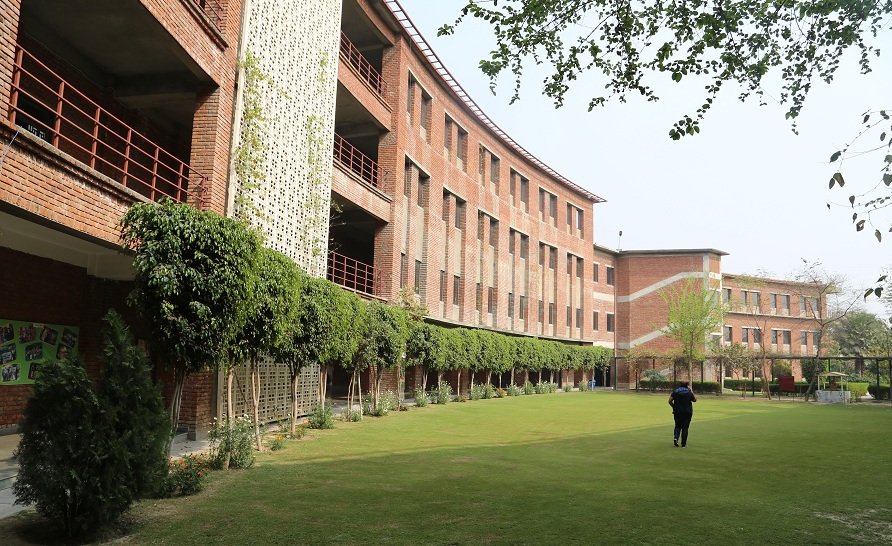 The IILM & Protiviti Collaboration:
IILM and Protiviti have been sharing a bond of collaboration and mutual support for a long time, and this particular collaboration aims to bridge the gap between classroom teaching & industry and provide students with real-world exposure and experience.
We have countless success stories of our students where such collaborations proved to be a helping hand for them. One of the main outcomes of this collaboration is the Campus Wheel program, which is designed to provide training to MBA and PGDM students on various industry-specific tools and technologies. The program includes training on topics like Power BI, Design Thinking, and other relevant software and programs. Through this program, students are exposed to real-world industry scenarios and are better equipped to handle interviews and job placements. This gives them an advantage over other students who do not have exposure to these tools and technologies.
This and various other collaborations between IILM and Protiviti have been highly successful and provided students with the necessary skills and exposure to succeed in the industry. It is an excellent example of how collaboration between academia and industry can benefit both students and organizations.
Improved Interview Chances:
As the whole "Campus Wheel" program engrains our students with all the industry-oriented skills and every required aspect, it fills our students' hearts with confidence to overpower the competition and stay ahead of their peers. Also, during the interview, when a student comes prepared with the knowledge and experience of all the required software and programs, they automatically become the "apple of the eye" for the interviewer.
Even employers are most likely to hire candidates who have the necessary skills to work with industry-specific software and programs, as such candidates don't need much training and an induction period to start being a profitable asset for the company. Students who have undergone the Campus Wheel program are better equipped to handle real-world scenarios and are more likely to perform well during interviews.
This is how IILM is making its students stand out from the crowd.
Conclusion:
For students to receive real-world knowledge and experience, academic and industrial collaborations are essential, and the partnership between IILM and Protiviti is a great example of this. The course gives students the chance to pick the brains of professionals in the field and put what they learn to use in practical situations.
All in all, the Campus Wheel programme offers MBA/PGDM students a great chance to learn about the most recent technology and raise their chances of getting their dream job. The partnership between IILM and Protiviti made possible by this programme is evidence of the college's dedication to giving its students the greatest instruction and real-world experience.
If you love reading such content, Follow us on https://blog.iilm.edu