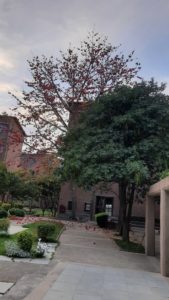 Choosing an institution of higher education may seem like a daunting task to some. After all, it is what decides the direction of one's career. All those years at school lead to this very critical decision. A lot is at stake. The life ahead is based on this single decision. But it will not be tough, if the students make the decision prudently. Based on my experience in higher education, I have identified a few important factors which if kept in mind while making this choice, will make the task easier for parents and students.
Firstly, one needs to see the legacy of the Institution. It adds to the credibility and tell us about the trust parents would have had on this University all these past years. It should add value to the degree for the student.
Secondly, the quality of education offered is of utmost importance. The same can be gauged through two ways – faculty and curriculum. The faculty make a great impact on the delivery and learning in the classroom. There must be adequate number of qualified (PhD) and experienced full-time faculty, who are passionate about teaching. A globally bench-marked programme curriculum ensures that the student fits in world-class organizations. If the institution offers global exposure and a cross-cultural environment, it is an added advantage.
Thirdly, there should be proper student mentoring. Most of the students feel lost, or directionless when they enter a campus after class XII. The hand-holding given during school seems to be missing, as a result leading to students being dis-oriented. There are only a handful of institutions who have the process of attaching a dedicated faculty mentor to each student in their campus. For the parents, this is a great initiative to keep a track of their ward's progress.
Fourthly, a strong industry interface with ample placement and internship opportunities should be present. One's career after college depends majorly on these. Internship support by the Institution goes a long way in helping students to make their future career choices. Also, many students opt to take up employment after their graduation to get experience before pursuing higher education.
Lastly, some more important factors should be considered for convenience and to enhance the experience, like the location of the Institution. It should ideally be near the corporate hub of a metropolitan city offering plenty of exposure, opportunities, live projects and most importantly, reducing travel snarls. The infrastructure and facilities provided by the institution enhances the experience. The campus life through events, clubs and societies should enable holistic development of the students.
By keeping all these factors in mind, one can choose the right institution of higher education for the perfect experience of learning and development after school.