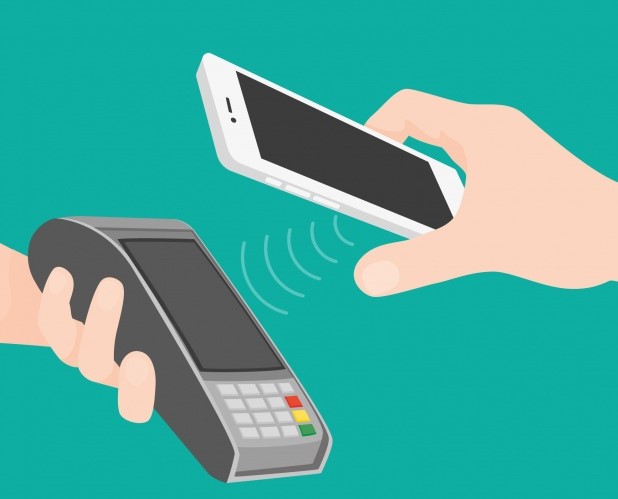 In this era, where the entire world is suffering from COVID-19 pandemic, cash is no longer a king. According to WHO (World health organization), the novel corona virus may spread through cash payments, debit Card and credit card payments. As per a scientific paper published, the virus outbreak found the virus can live on cardboard for up to 24 hours and up to three days on plastic and stainless steel. Banknote avoidance is happening in the U.S., South Korea, Japan and Iran. Germany is the cash loving economy and it has also switch to contactless payment. In India when the corona virus is still in the early phase, this is the right time to adopt the contactless payment as compared to cashless payments. Hence, it becomes essential to promote contactless transaction as compared to currency notes or cashless transactions.
CASHLESS VERSUS CONTACTLESS PAYMENT: 
Mostly people take cashless and contactless payment as interchangeable term. But there is lot of difference between cashless payment and contactless payment.
Any type of payment that is made without using cash is considered as Cashless payment methods. The examples are credit card payments, Bank transfers, debit card payments, mobile payments, and digital wallets. To complete the cashless purchase, the customer doesn't need to have any cash.
Contactless payments are those where debit cards or credit cards that either use near-field communication (NFC) or radio frequency identification (RFID) technology. In contactless payment, no PIN or signature for card is required to make the payment — you can simply tap and go. One needs not to do swiping or inserting your card in any POS machine or ATM, you simply can just wave the card near the reader to complete your payment.
RBI INITIATIVE FOR CONTACTLESS PAYMENT:
In our dream to build a feasible digital world and to come alive, wireless technologies always have a critical role to play. In India, we have reached to the next level of innovation in fintech domain. Any full proved payment method should have following three features:
Accessibility and interoperability: Accepted anywhere and offers multiple uses
Convenience of transaction: Clutter free smooth gesture, like tap and go
Speed of transaction: local secure processing with batch synchronization.
The Reserve Bank of India (RBI) took the first step in 2019 to promote contactless payment. Now for transactions less than Rs 2,000, the customer can do a payment within a fraction of seconds.
CONTACTLESS CARDS IN INDIA
Mastercard Tap & Go: Mastercard offers Contactless Credit  card or Debit Card partnering with almost all Indian Private and PSU banks.
Visa payWave: Visa PayWave also offers Tap & Go contactless payments and the card also globally accepted.
Rupay Contactless Card: Developed by National Payments Corporation of India (NPCI), It is an Indian alternative of global card issuing brands such as Visa or Mastercard.
Paytm- Contactless Card: Paytm also offers a Contactless payment card, named as Taptopay. The card can be issued at designated venues at the time of ticket purchase or online tickets on Paytm.
National Common Mobility Card (NCMC): The NCMC card is a Debit or Credit card that can be used to make payment for transport anywhere in the country, like Metro, Bus, sub-urban railways, toll-plaza, parking, etc. Ministry of Housing and Urban Affairs (MoHUA) has released Contactless smart card launched on 4 March 2019. NCMC is maintained by National Payments Corporation of India (NPCI) and it is also Rupay Powered. The RFID reader is developed by Bharat Electronics Limited (BEL) and NCMC is also partnering with Indian Banks.
CONTACTLESS PAYMENTS APPS IN INDIA
Contactless Payments Apps work similarly to contactless Debit or Credit card, where you don't have to carry physical cards, instead your smartphone works as your Contactless Payment Card. Currently, Samsung Pay is technically the only App operates using the near-field communication (NFC) Payment technology. However there are few more Contactless Payments Apps in India you can install on your smartphones.
Samsung Pay
Google Pay
Pockets by ICICI Bank
Ultracash
PhonePe
Mobikwik
Yono by SBI
HDFC PayZapp
BHIM Axis Pay
My FASTag App
Contactless Payments can turn the face of India's Digital Payment Systems. The question comes that how will you know that your card is supporting Contactless Payments or not. In order to identify, you will find a symbol similar to Wi-Fi at any side of your Debit or Credit Card. Indian are still depending on physical cash for doing Low-Value retail transactions. With the acceptance of several Contactless Payments Apps and Govt. of India's thrust on the "Digital India" campaign, we definitely expect a low spread of COVID-19 in our nation through currency.