The Corona Virus pandemic has put more than half of the world under the lockdown with practically very limited economic activity. The economic growth rate has slumped into negative and unemployment rate has soared high.
In this uncertain situation, businesses need to adapt and change. Family businesses face bigger challenges for survival. In this context, IILM invited Dr Stephanie Brun de Pontet, principal consultant, Family Business Consulting Group to give insights into challenges that family businesses face in this scenario. Dr Stephanie titled her talk "Building AirplaneWhile Flying it"- the need for alignment in the times of uncertainty.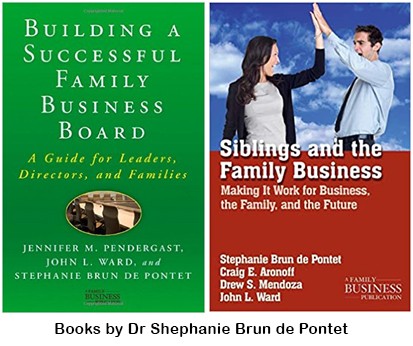 Provide Stability and Innovation
Dr Stephanie started with pointing out the way people are feeling intense disorientation because global corona pandemic. The life as we know has been disrupted. This has changed many things in the world while lot of things have remained same. There is sense of grief in this loss. In this scenario when it is difficult to predict the future, it remains quite a challenge for businesses to plan and look ahead. Quoting from Charles Darwin who had said "It is not the strongest of the species that survives, nor the most intelligent ones but the most responsive to change", Dr Stephanie went on to emphasise the need to provide both stability and innovation for family business . Family businesses have strengths as they look at business long term and also they have long term connection with employees, suppliers and customers.
Adapt and Reinvent
The intensity of disruption is quite massive and there is sudden loss of control of everyday life and business. In this scenario of crisis when the future is not clear, there is a need for definitive planning to protect people, and also viable part of business, to adapt and to reinvent the business. There is also a need to try out new things and innovate. Innovation is the least risky option now.
Alignment with Values and Core Purpose
Family businesses need to get aligned to values and purpose. The values and purpose give direction and also meaning to business which everyone shares. Clear values and purpose are great force if acted properly. It makes things simpler for employees, associates.
Family businesses need to look at the core values to protect the business in these uncertain times. Core values are the handful of guiding principles by which a company navigates. Giving an example of Disney's core values of imagination and wholesomeness that stem from the founder's belief that these should be nurtured for their own sake, not merely to capitalise on a business opportunity. Instead of changing its core values a great company will change its markets, seek out different customers to remain true to its core values.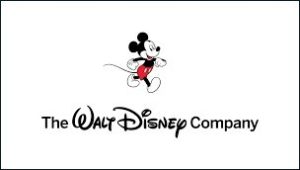 Core purpose is an organisation's most fundamental reason for being. It should not be confused with the company's current product lines or customer segments. Disney's core purpose is to make people happy – not build theme parks and make cartoons. Theme parks or cartoons or any other product will flow from the core purpose.
Struggle between Tradition and Innovation
Family businesses normally struggle with the choice of honouring tradition and pioneering change by bringing innovation. A good leadership always find a balance between the two. Few companies manage to do both – they are more stable, and they are more innovative.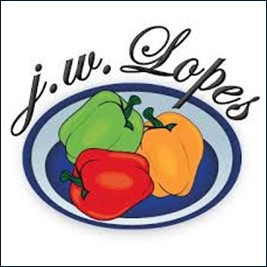 Giving example of a company and how it has adapted its business in the current corona crisis by reinventing itself she spoke about J W Lopes, a 4th generation family owned suppliers of produce and dairy to restaurants and institutions. It has changed its business model shifting from institutions to residential distribution by configuring the new way of distribution channel. The company has rightly assumed that people are spending more time trying out new dishes at home and that they would like to have new fresh produce and dairy products. New ideas and experimentation are needed to survive and thrive in the new normal.
Rise of the Younger Leadership
Dr Stephaniebeautifully combined the new ideas and experimentation of rising generation with the experience of the leading generation. The future is going to be different. New ways of thinking and working are needed.
The leadership in this crisis is needed from both the young generation,and leading and older generation. The leaders are expected to do certain things to tide over this massive disruption and crisis. They are expected to figure out the situation and protect and support the team. Leaders also need to provide clarity and guidance and to bring wisdom and perspective. Leadership is also about sharing sacrifices. Dr Stephanie emphasised the action needed from leaders from younger generation. Leaders from younger generation need to gain different perspective on options and future. They need to share ideas on new technology and markets. They are expected to show solidarity and commitment of the family.
Honest and Transparent communication
The webinar was followed by a lively and robust question answer session where Dr Stephanie emphasised the need for honest and transparent communication during the period of crisis. She also went into great detail in bringing professionals in family business and keeping family members in the Board and the Management.At the end it is all about emotional resilience to bring change and adapt and survive.
The webinar organised by IILM that offers several courses on Family Business and Strategy as well as Management, was well received by the listeners. It gave insight into how family businesses need to tide over this current crisis that was informative for the students and faculty members of IILM as well as the for the guests who attended the webinar.
Watch on Youtube: https://www.youtube.com/watch?v=uYtmeedo2V4
Professor Rahul Mishra
IILM