Don't you feel you are in a situation you had never expected? Whether you are an undergraduate student doing BBA or some other course or you are a post graduate students enrolled in the best B-School pursuing a PGDM or MBA, you must be feeling overwhelmed by this current scenario, unsure about what the future holds in terms of your education and career. It is completely understandable to dwell upon questions such as:
When will schools and Colleges resume face to face classes?
Will I have to miss a year if I am planning to study abroad?
What impact will the lockdown have on my career?
Will I get good a placement after I complete my PGDM or MBA?
How long will the economy take to recover and the job market to open?
At this moment there are no clear answers for any of these questions. There is not much you can do about what's happening in the outside world, but you can do something about what's happening to you. You can use this time for self-improvement, upskilling and getting ready to face a future that is uncertain, and you can have a positive and happy attitude to stay mentally and emotionally healthy.
It is a well-known fact that reading is an important skill to be cultivated. It not only improves your spoken and written communication skills, but it also expands your horizons as you read about new cultures and people.
Earlier, I had shared a list of non-fiction books that you all could read for self -improvement and now I am sharing a list of some evergreen fiction books that I would like to recommend for you.
Why Read Fiction
We have all grown up listening to stories from our grandparents and parents, reading fairy tales, tales of adventure, stories from history and from the epics. Storytelling is an important art. A story must be told in a compelling and interesting manner to hold the listener's attention. The art of storytelling is also important in our professional lives. If we tell a compelling story, we are better able to convince and influence people.
So how does one learn the art of storytelling? If you read some of the best stories written in the world, you will learn how a good story is told. You will learn how to build a plot, structure a story and conclude it satisfactorily. You will learn how to add humour or mystery to get attention. While you learn about storytelling and holding other people's attention, you will also improve your written and spoken vocabulary and will find that you are able to better express yourself as you read more and more books. And the best thing about reading fiction is that they are entertaining and will keep you occupied and happy.
IILM encourages students to read and has a plethora of books in its library for students to read besides textbooks and subject specific books. I would like to suggest 10 books in the Classic Fiction category and 10 in the Modern Fiction category. A classic is a book that is accepted as being exemplary or noteworthy by being listed in a list of great books, or through a reader's opinion. So, this list of books is a combination of being in noteworthy lists as well as in my opinion as a reader and a writer. I have stated the genre of the books so that you can also learn how books are categorized by genres and find your favourite genre.
You can pick up any book that grabs your interest but pick up a book you must.
Happy reading!
 Classic Fiction
Moby Dick by Herman Melville: Moby-Dick or The Whale is an 1851 novel which is the sailor Ishmael's narrative of the obsessive quest of Ahab, captain of the whaling ship Pequod, for revenge on Moby Dick, the giant white sperm whale that on the ship's previous voyage bit off Ahab's leg at the knee. This is a very popular book over the years and has been part of many notable lists. Certainly a classic! Genre – Adventure Fiction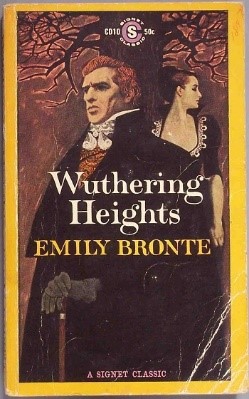 Wuthering Heights by Emily Bronte: This is a story of love triangles, scandalous passion, and the supernatural. The story follows Catherine and Heathcliff's fraught love. They both marry other people, and their own children suffer their own melancholy fates. An all-time classic. Genre – gothic novel with romance, coming-of-age narrative and revenge tragedy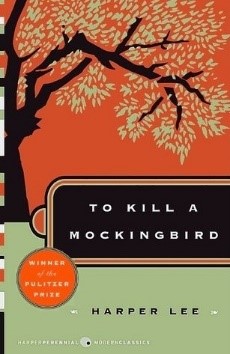 To Kill a Mocking Bird by Harper Lee: The unforgettable novel of a childhood in a sleepy Southern town in the USA and the crisis of conscience that rocked it, To Kill A Mockingbird became both an instant bestseller and a critical success when it was first published in 1960. It went on to win the Pulitzer Prize in 1961 and was later made into an Academy Award-winning film, also a classic. Genre – Social drama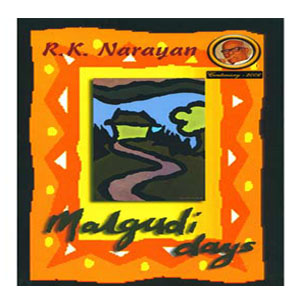 Malgudi Days by RK Narayan: This collection of short stories offers the reader a wonderful chance to experience the ordinariness and pleasant magic of life in India. Meant to be tongue-in-cheek commentaries or light-hearted reflections on the social and political realities of India, Narayan captures and relays a truly authentic feel. The stories hold a universal appeal. Genre – Short story collection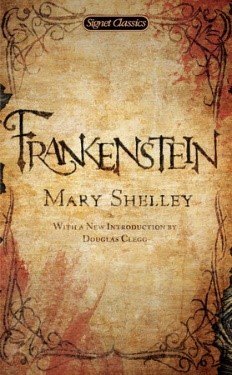 Frankenstein by Mary Shelly: Frankenstein tells the story of gifted scientist Victor Frankenstein who succeeds in giving life to a being of his own creation. However, this is not the perfect specimen of a living being that he had  imagined it to be, but rather a hideous creature who is rejected by Victor and mankind in general. A gripping read for those interested in science fiction.  Genre – Science Fiction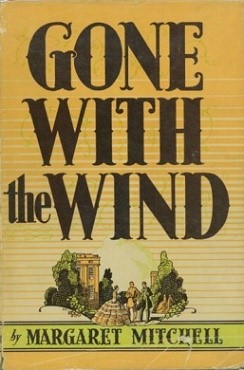 Gone with the Wind by Margaret Mitchell: This novel is an epic American Civil War drama that focuses on the life of petulant southern belle Scarlett O'Hara. Starting with her idyllic on a sprawling plantation, the book traces her survival through the tragic history of the South during the Civil War and Reconstruction, and her tangled love affairs with Ashley Wilkes and Rhett Butler. One of the bestselling novels of all times, this has been made into a famous movie. Genre – Historical Fiction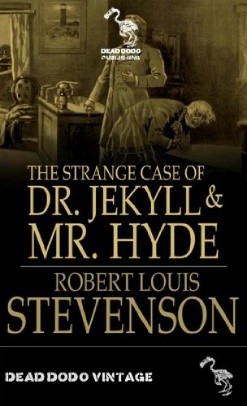 The Strange Case of Dr Jekyll and Mr Hyde by Robert Louis Stevenson: First published in 1886, this nouvella (short novel), is about a London legal practitioner named Gabriel John Utterson who investigates strange occurrences between his old friend, Dr Henry Jekyll and the evil Edward Hyde. Dealing with personality disorder or dual personality, this book has had such impact that it has become a part of the language, with the phrase "Jekyll and Hyde" entering the vernacular to refer to people with an unpredictably dual nature – usually very good, but sometimes shockingly evil. Genre – Psychological Thriller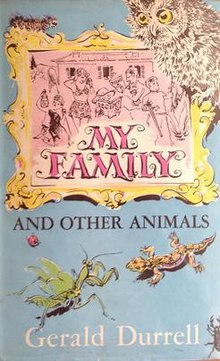 My Family and Other Animals by Gerald Durrell: This is an autobiographical work by British naturalist Gerald Durrell which tells in an exaggerated and sometimes fictionalized way of the years that he lived as a child with his siblings and widowed mother on the Greek island of Corfu between 1935 and 1939. It describes the life of the Durrell family in a humorous manner and explores the fauna of the island. It is the first and most well-known of Durrell's 'Corfu trilogy'. Genre – Autobiographical Fiction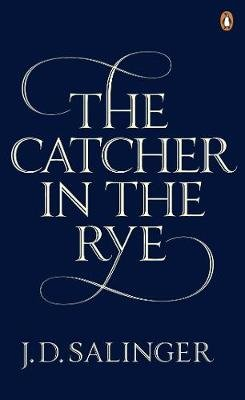 Catcher in the Rye by JD Salinger: The book originally intended for adults is often read by adolescents for its themes of angst and alienation, and as a critique on superficiality in society. It has become a modern classic or cult classic because of its popular and rebellious tone. This well-written and memorable book was considered so controversial that many American schools banned it because of its "crude language". For the generation this book came out in, it became a classic. Genre – Young Adult Fiction, Coming of Age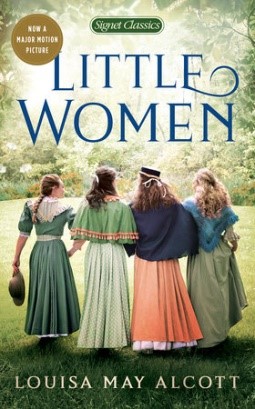 Little Women by Louisa May Alcott: A delightful story about four young women this is a book that is popular and enduring for generations of readers young and old, male and female. The readers have fallen in love with the March sisters – the  talented tomboy and author-to-be Jo, tragically frail Beth, beautiful Meg, and romantic, spoiled Amy, united in their devotion to each other and their struggles to survive in New England during the Civil War. Genre – Historical Fiction
Modern Fiction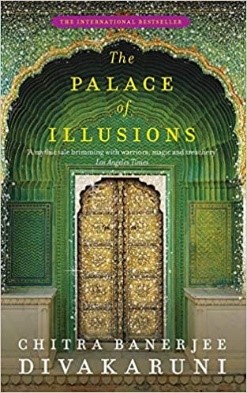 Palace of Illusions by Chitra Banerjee Devakurni: Relevant in today's war-torn world, The Palace of Illusions takes us back to a time that is half history, half myth, and wholly magical. Narrated by Draupadi or Panchaali, the wife of the legendary Pandava brothers in the Mahabharat, the novel gives us a new interpretation of this ancient tale where the fiery Panchaali redefines for us a world of warriors, gods, and the ever-manipulating hands of fate. Genre -Mythology, Fantasy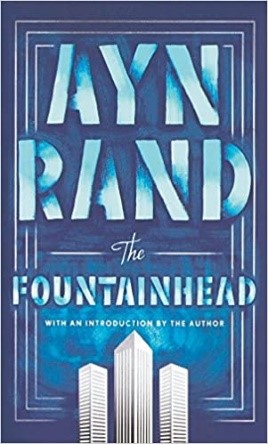 Fountainhead by Ayn Rand: This is a cult book by Russian-American writer Ayn Rand whose theme is individualism versus collectivism, not in politics but in men's souls. She tells this through the story of Howard Roark, an individualistic young architect who designs modernist buildings and refuses to compromise with an architectural establishment unwilling to accept innovation. The book is about the conflict between those who think for themselves and those who allow others to dominate their lives. More than 6.5 million copies of The Fountainhead have been sold worldwide and it has been translated into more than 20 languages. Genre – Philosophical Fiction, Romance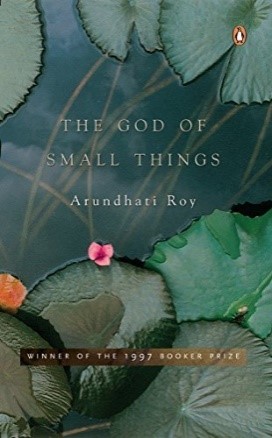 God of Small Things by Arundhati Roy: This debut novel of Arundhati Roy is a story about the childhood experiences of fraternal twins whose lives are destroyed by the Love Laws that lay down who should be loved, and how. And how much. The book explores how the small things affect people's behavior and their lives. It won the Booker Prize in 1997.
Genre – Autobiographical Fiction, Social Drama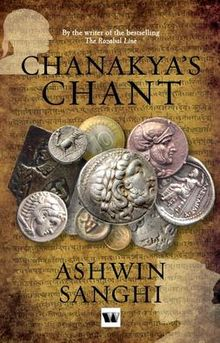 Chanakya's Chant by Ashwin Sanghi:  In this novel Sanghi takes Chanakya, the greatest strategist of Indian History and makes us question – "What if Chanakya were alive today?"; "What if he were a player in today's politics?"; "Would his brilliance and principles be relevant in today's murky politics?" And then, he provides a brilliant answer in the form of Pandit Gangasagar Mishra, a current day politician and kingmaker. Genre – Historical Fiction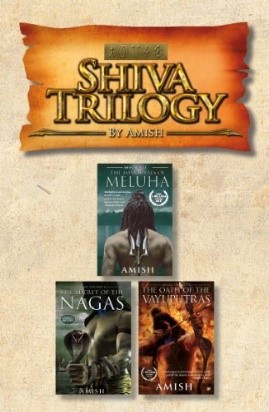 The Shiva Trilogy by Amish: The Shiva Trilogy is the tale of the extraordinary man whose adventures 4000 years ago are remembered today as the myths of the Mahadev, the God of Gods. It is chronicled through three books, The Immortals of Meluha, The Secret of the Nagas & The Oath of the Vayuputras. 1900 BC. Fascinating book for those who are interested in history and mythology. Genre – Historical Fantasy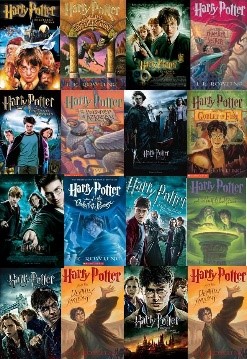 Harry Potter Series by J K Rowling: Harry Potter is a series of 7 fantasy novels written by British author J. K. Rowling. The novels chronicle the lives of a young wizard, Harry Potter, and his friends Hermione Granger and Ron Weasley, all of whom are students at Hogwarts School of Witchcraft and Wizardry. These books are an important read for this generations of youngsters as they have permeated the culture across the world.
Genre – Fantasy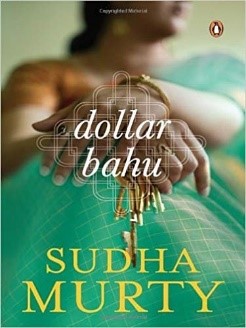 Dollar Bahu by Sudha Murthy: Written in simple and easy language by Sudha Murthy, this is the story of how money corrupts the way people look at one another and how it can almost tear a family apart. An honest tale of how family members going abroad and earning in dollars are more appreciated than those who stay back and look after parents, Dollar Bahu talks about an understanding that mere dollars cannot buy the love and respect. Genre – Social Drama
A 100 years of Solitude by Gabriel Garcia Marquis: This brilliant, bestselling, landmark novel that tells the story of the Buendia family, and chronicles the irreconcilable conflict between the desire for solitude and the need for love—in rich, imaginative prose that has come to define an entire genre known as "magical realism" is a very relevant book in these times of social distancing. The book sold millions of copies; and he inspired a host of writers including Salman Rushdie and Toni Morrison. Genre – Magical Realism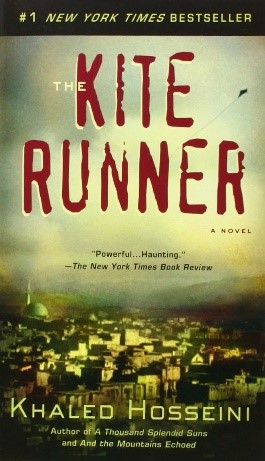 The Kiterunner by Khaled Hussaini: The Kite Runner is the first novel by Afghan-American author Khaled Hosseini published in 2003. It tells the story of Amir, a young boy from the Wazir Akbar Khan district of Kabul, whose closest friend is Hassan. The story is set against a backdrop of tumultuous events, from the fall of Afghanistan's monarchy through the Soviet military intervention, the exodus of refugees to Pakistan and the United States, and the rise of the Taliban regime. The Kite Runner became a bestseller and was a number one New York Times bestseller with over seven million copies sold in the United States. Genre – Historical Fiction, Drama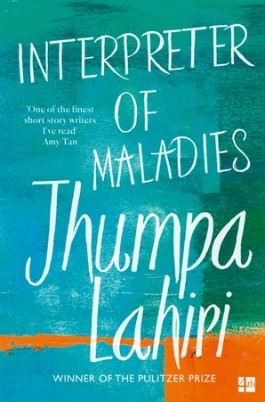 Interpreter of Maladies by Jhumpa Lahiri: Interpreter of Maladies is a collection of nine short stories by American author of Indian origin Jhumpa Lahiri published in 1999. It won the Pulitzer Prize for Fiction and the Hemingway Foundation/PEN Award in the year 2000 and has sold over 15 million copies worldwide. Social and emotional maladjustment is an overarching theme in Interpreter of Maladies. Genre – Anthology/Collection of Stories
This is a long list of books to choose from. I do hope you pick up a book or two to read from this list of some of my favourite fiction. I'm sure you will all enjoy reading them and will also expand your horizons
If you have read any of these, please share your view on them or you can email me at
About the Author:  Professor Atima Mankotia
Books by Atima Mankotia
The author Atima Mankotia has written two books about social issues in India many of which she feels strongly about and hopes to raise awareness about through her writings.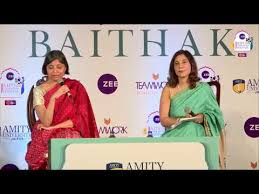 The first book 'Staring at the Square Moon' was released in 2017 and featured in the Jaipur Literature Festival 2018.
Watch this video of her session at Jaipur Literature Festival 2018.         https://www.youtube.com/watch?v=GSMzIg3N5CY.
The second book 'Better than Sex' was released in early 2020 at the Bhopal Literature Festival.
Atima Mankotia also curates the annual CSOI Literature Festival and is invited regularly as a panelist and moderator to prominent events and literary festivals across the country.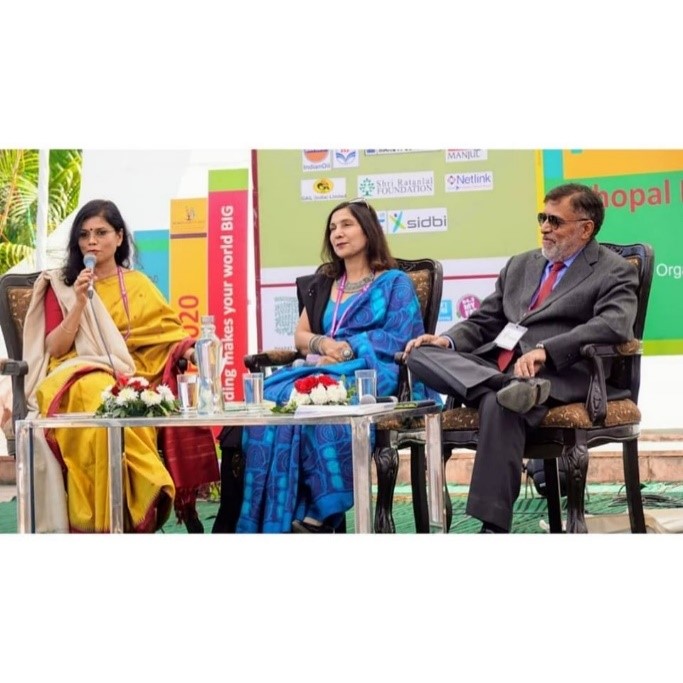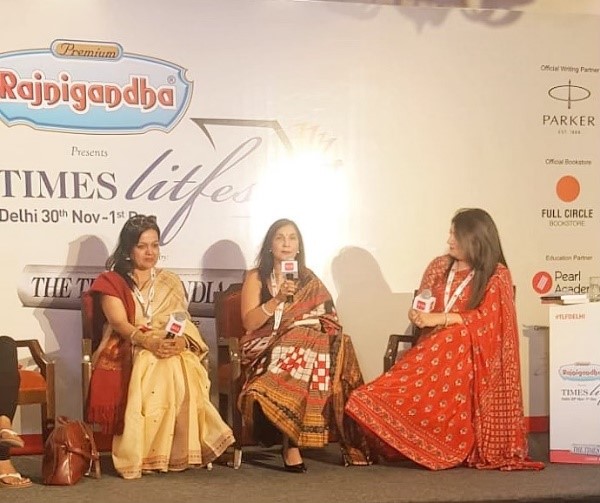 Staring at the Square Moon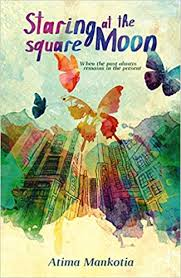 This book tells the story of four women whose lives come together in early childhood. They develop special bonds that always connect them even when their lives get disassociated as each follows her own destiny. Each one of them grapples with her past, sometimes thriving, sometimes floundering, always confronting and struggling with the aftermath and consequences of abuse that lurk just beneath the surface threatening to overwhelm and destroy their lives. A peek into the world of abuse that comes in many guises from blatantly brazen sexual and physical abuse to furtively sneaky psychological and emotional abuse that leave agonising scars that are indelible, forever haunting and influencing a woman's mind. Genre: Social drama
Review
https://timesofindia.indiatimes.com/life-style/books/reviews/micro-review-staring-at-the-square-moon-is-layered-with-evocative-language-and-a-charming-plot/articleshow/63182835.cms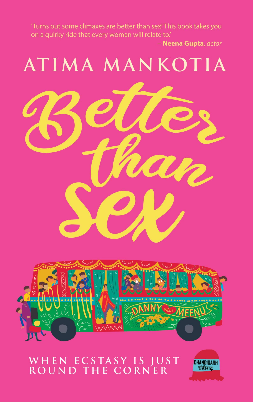 Better than Sex: This recently published novel by Atima Mankotia,  Professor of OB-HR and Communications at IILM, is a delightful social satire. It is a  fun read that takes a peek into the minds ordinary Indians through the story of a middle class Punjabi family from Delhi. It's  a story that deals with complex relationships, love, passion, romance, family ties and bonds of sisterhood. A social satire and a social commentary, while it is a racy read, it raises many pertinent questions about Indian social norms.  Genre – Social Satire, Drama   
Review   
https://timesofindia.indiatimes.com/life-style/books/reviews/micro-review-better-than-sex-by-atima-mankotia/articleshow/74170826.cms
 https://timesofindia.indiatimes.com/life-style/books/book-launches/atima-mankotias-book-better-than-sex-is-a-delightful-satire-on-indian-society/articleshow/74138444.cms
The author is a columnist and writes regularly on social issues.
Articles by the Author
Daily O
https://www.dailyo.in/user/11088/atimamankotia
https://www.dailyo.in/variety/sridevi-death-plastic-surgery-actress-dies-at-54-india-boney-kapoor-bollywood/story/1/22622.html
https://www.dailyo.in/voices/padman-akshay-kumar-patriarchy-periods-women-menstruation/story/1/22253.html
https://www.dailyo.in/politics/holi-molestation-womens-safety-delhi-chemical-colours-pichkari-gulal-bhang-grease-drunk-driving/story/1/9687.html
https://www.dailyo.in/lifestyle/indian-marriages-weddings-dance-food-bollywood/story/1/7964.html
https://www.dailyo.in/lifestyle/diwali-gifts-corporate-hampers-festival-offers-freebies-bonus/story/1/7124.html
Huffington Post
https://www.huffingtonpost.in/atima-mankotia-/3-laws-of-the-motherinlaw_b_9746696.html
Th Quint
https://fit.thequint.com/mind-it/coronavirus-quarantine-isolation-cabin-fever-mental-health-anxiety-depression-coping-tools