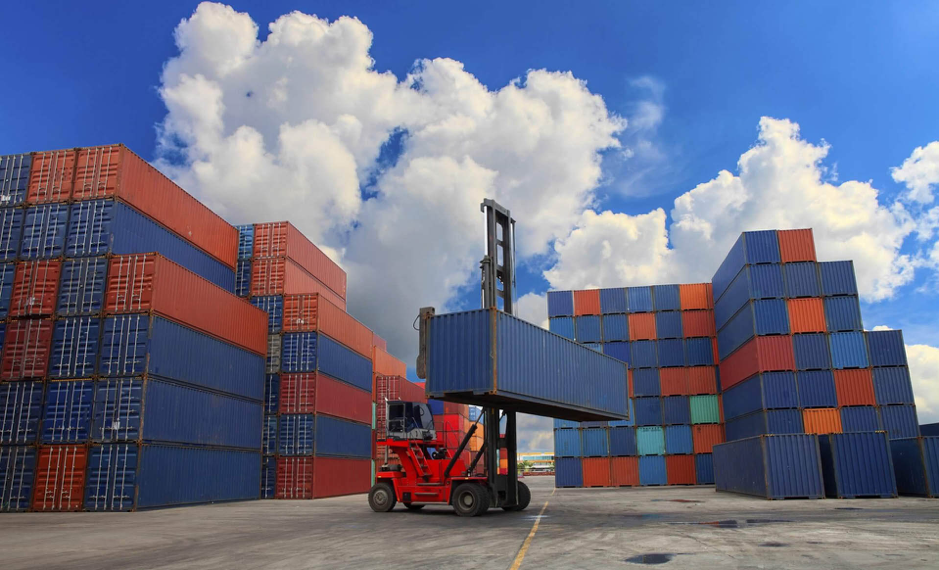 The Corona Virus has had a large impact on the global supply chain industry. As per the report from Dun & Bradsheet – " 938 of the Fortune 1000 companies have a tier 1 or tier 2 supplier that has been affected by the virus". We've heard in news and through different social networking sites, the brands like Apple, Microsoft, Nissan, and JCB about the disruption they've felt as their factories in China are either closed or are operating with limited production capacity.
Effect of COVID 19 on Global Supply chain
China is the global center of production and is a major source of finished goods and products. With China being locked down, the global pipeline of parts and components, has become emptier. This pipeline feeds directly to producers, manufacturers, and distributors worldwide. Thus, if the disruption continues, many manufacturers and retailers can see their operations suspended and businesses coming to a standstill.
China is also a major market for consumable goods and services. The COVID- 19 event has come down as a major impact on the demand of these goods and services for the relevant industries spread across the world, the United States of America and Europe in particular.
Global Supply chain: Fragile nature
There have been many instances in the past which have disrupted the global supply chain earlier as well. Consider for instance the 1999 Taiwan Earthquake, 2003 SARS epidemic, 2011 Japan Earthquake. With Taiwan being a major exporter of memory chips in 2011, the earthquake cut off a major source of memory chips for computer manufacturers, driving up RAM prices drastically in the international market. The 2011 earthquake that struck Japan affected many automotive manufacturers who relied heavily on inputs coming from Japanese factories, thus disrupting the demand and supply in the market.
An analysis of the global supply chain shows that it is very fragile and the following are the major reasons which are responsible to lend it to this character.
· Reduced inventory levels: The concept of JIT manufacturing (just-in-time) increases efficiency and lowers the cost of the supply chain, but it also leaves supply chains less resilient to these kinds of sudden shocks and shortages occurring in the world.
· Rigid supply chains: This wouldn't be a problem if companies were running flexible supply chains. Thus in times of stress, they may move order volumes to alternative suppliers. However, very few companies don't do so, leaving them unable to locate and communicate with alternative suppliers when unexpected disruptions arise in their supply chain leading to a tangible impact on production.
· Manual supply chain management: A key reason supply chains become rigid is because they are managed manually. Changing orders or shifting suppliers is a lengthy and complex process and is a luxury few businesses have in times of stress
· Lack of supply chain transparency: Businesses are still unaware of what's happening in the first tier in their supply chain, so they can't figure out where production capacity risks occur. So that makes effective control of a situation like the COVID-19 outbreak almost impossible.
· Consolidated center's of production: The globalization of supply chains has led to the creation of specialist production zones — towns or countries specializing in the manufacture of certain main goods. These have helped ensure the availability of key supply chain components and lowered the overall production cost. And while this is useful when times are healthy, when there is uncertainty it may cause problems That's because there isn't the capacity in other parts of the world to plug the gap in supply.
What to look at now
Leading companies are taking several actions to combat the effects of COVID – 19
• The leading companies are considering to shift there available inventory from the present quarantined zones to the areas which are either away from the quarantine zones or near the ports.
• The companies are constantly working with Tier 2 and Tier 3 suppliers by either securing allocated supplies or by ensuring overtime assembly capacity .
• Firms are taking proactive measures by keeping inventory and raw materials which are currently in shortage in impacted areas.
• Firms are also negotiating for future air transportation as capacity becomes available to avoid the ocean freight based lead times.
• The Major players are actively looking to substitute the components or the raw materials in situations where the primary supplier has been affected and secondary source has not been affected.
• Few of the Industry giants are also considering to redesign the product or alter the material certification where the reliable alternate sources are not readily available.
• Industries who currently have their manufacturing units in China are considering to introduce the new products to the alternate manufacturing locations.
Where to focus next
Improve supply chain visibility
There is an urgent need to ensure a greater supply chain visibility in the system. It is needed to provide a sight into the capacity constraints in the first, second-and third-tier suppliers. When looking further into their supply chains, multinational producers will achieve a more complete and comprehensive supply chain mapping of the assemblies and sub-assemblies.
Model new risks and costs
There is an urgent need to get visibility of the supply chain in the network and provide a line of sight and capability. There is a need for new tools and technology that can provide more information. Risk assessment tools that use machine learning, for example, may identify trends that may suggest futuristic opportunities or threats in geopolitical and global health, macroeconomic and other related areas.
Focus on resilience
The persistent nature of such outbreaks would continue to shift the focus of the global supply chain operations toward more a rigorous proactive modelling and multiple dimensions. The COVID19 outbreak is likely to result in a long-term reconfigurations in the supply chain globally to create an inbuilt resilience in the system.