Why is BBA in AI a better choice in today's economy?
IILM University offers a BBA in AI and is recognized as one of the top colleges for BBA in Artificial Intelligence in India, known for its inclusive approach. Blending comprehensive business management education with a profound understanding of AI's application in business, the program emphasizes equipping students with practical skills.
With two company internships provided and essential skills certified, the program shapes professional managers with a strong emphasis on technology. Mastering fundamental business aspects, such as strategy, marketing, finance, and human resources, students are also developing the ability to apply AI to optimize company performance.
In today's changing economy, companies are constantly managing data quickly and well and need skilled professionals to use Big Data's possibilities through AI. By blending human intelligence with AI, the business value of AI is expected to reach $15.7 trillion by 2030, according to a PWC report.
PwC is a service network and has its headquarters in London, United Kingdom. Among the "Big Four" accounting firms, PwC, along with Deloitte, EY, and KPMG, provides audit, consulting, deals, and tax services across 155 countries. PwC's workforce exceeds 284,000 employees, assisting organisations globally in solving complex business challenges and achieving objectives and BBA in AI can solve such challenging situations.
As per Deloitte's report, 82% of those who started using AI early agree that it gives them an edge, helping them make better decisions and enhancing the experiences of their customers. The rise of Artificial Intelligence has created a big demand for experts who understand both tech and business needs, not just engineers who know how it works inside. IILM's Undergraduate program in Business, specialising in AI, meets this growing demand by giving students the necessary skills for a bright future in AI, making IILM the best college for BBA in AI in Delhi, India.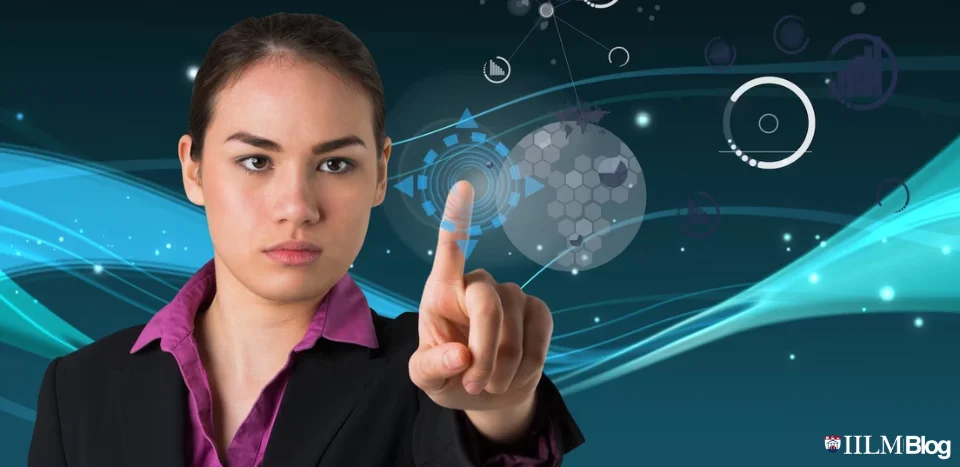 Opportunities for BBA in AI across different sectors
In different industries, tech companies are actively searching for individuals integrating AI into business operations, encompassing areas like marketing, sales, customer support, and data analysis.
Similarly, financial services are increasingly relying on AI for data analytics, serving purposes such as risk assessment, fraud detection, algorithmic trading, and customer relationship management. The demand for skilled professionals is apparent.
The healthcare sector is placing a strong emphasis on AI, especially in getting the details of disease diagnosis, personalized medicine, and data management, resulting in enhancements to patient care, operational efficiency, and advancements in medical research.
Discussing the retail and e-commerce domains, the integration of AI is focused on customer analytics, supply chain management, and personalized marketing, leading to improved customer experiences and the optimization of logistical processes.
Consulting firms are actively seeking professionals capable of providing AI-driven insights and solutions to bolster business strategies, operational efficiency, and overall performance. Meanwhile, the manufacturing and logistics areas are getting advantages from AI, especially in predicting maintenance, making supply chains better, and handling inventory. This helps them make their work smoother and more efficient.
IILM University is known as one of the top colleges for studying BBA in Artificial Intelligence in India, including in Delhi. It helps meet the growing need for skilled workers in this field.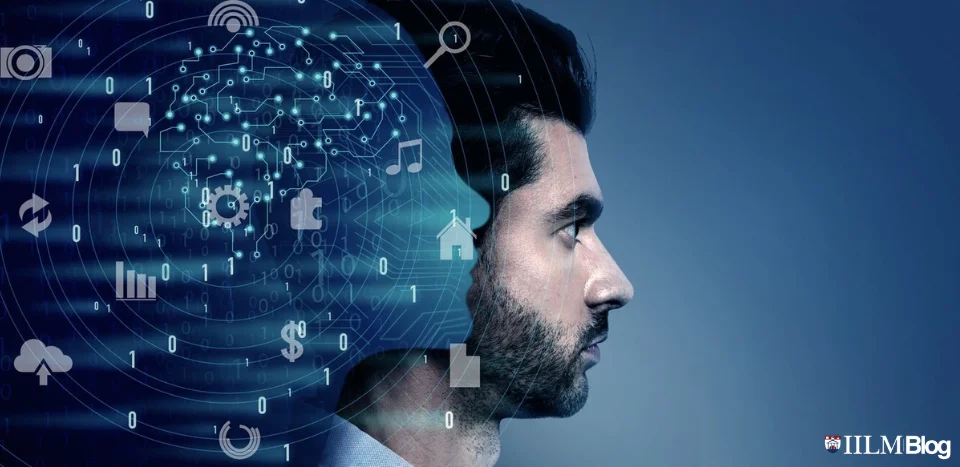 How can BBA with AI help in almost every field?
The BBA program with AI teaches students about essential business topics such as marketing strategies, managing finances, dealing with employees, and ethical business practices. Students also learn the basics of AI, including how machines learn, process language, analyse data, and recognize patterns, and IILM is the Best College for BBA in Artificial Intelligence in India.
Throughout this program, students will be encouraged to collect, study, and understand data using AI tools to make smart business decisions. They will also discover how to use AI in different business areas such as marketing, customer service, managing supply chains, and making important decisions, which will definitely help each student to apply in real-time situations in companies.  The program makes sure that students understand the ethical issues connected to using AI in business, like privacy, security, fairness, and openness.
The program also helps students to become better at solving problems and thinking critically, using AI-driven solutions and insights from data. It also focuses on developing and carrying out business plans that use AI to make businesses more competitive, creative, and successful.