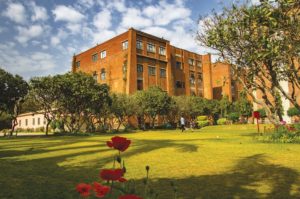 While the whole world is battling Corona, there are many students who have their own battles to wage. This is especially those who have appeared for Class XII exams and they may be worried for their future. A few exams of CBSE students are still pending. The results are yet to come. It is a critical year for them, given their decisions to take admissions in graduation. Some of them were aspiring to go abroad. Now all their dreams seem to be at a standstill.
Well, dear students and their equally concerned parents – The government regulations are no way indicating a pause in education – they have stated in their recent guidelines to delay starting the academic year, but it will begin. You have all options open as you would have earlier. The only thing that has changed now is a shift in the day of commencement of the session. So the question of dropping a year should not occur in your mind.
On dropping a year, one or all of these may happen-
– Your drop year will stay on your CV for the rest of your life. It may affect your candidature for selection, as recruiters are looking for all possible reasons to reject the applicants. You may not even qualify for the selection process, as in several global multinational corporations, a drop in the year is one of the reasons for not shortlisting the profile of the candidate.
– You may be the only one in your class or peer group to sit at home exploring options for the subsequent year- it generally leads to a dip in the motivation level and its not easy to sustain yourself during this time. The morale goes down and depression sinks in.
– You tend to lose confidence in your abilities to start afresh.
– It will also give the impression to any third person that you are not at all adaptable in nature – you do not have the strength to fight it out and brave the circumstances.
– Most importantly, you are still not sure that you will get what you are seeking.
We have all spent more than a month at home, and we do not know till when this will continue. Do not elongate this stay even further – believe me it is going get tougher
by the day. We have already had enough of negativity since the spread of the pandemic – let us not increase the problems in our lives. Make an informed decision about the course you want to enroll in – there are abundant prospects for you. All educational institutions, particularly the private ones are functioning online, and Universities like IILM are all prepared to welcome students in the new session whenever it starts. We are equipped to conduct both online and offline classes. Our faculty are developing innovative pedagogies to make the class more engaging. We have been ensuring that there is no academic loss for the existing students and the learning did not stop a single day during this lockdown period. We have finished our course syllabus for the semester, have conducted Club activities, we have done mentoring sessions, we have guided students for dissertation, we have conducted guest sessions for the subjects we are teaching and we are ready to conduct the exams. We have given ample opportunities for students to intern from home, and
almost all our students have their WFH summer internships in place. As faculty, we are working hard to respond to the situation to the best of our capabilities.
If you were aspiring for a foreign degree, as of now, you should take admission in an Indian Institution for now, and perhaps go abroad for your post-graduation. By that time, you will become aware of your career interests and you will be mature enough to take care of yourself. These next two years will be trying times, and your adamant desire to go to foreign shores may end up being an obstacle for your successful career. Things will certainly become normal – but how soon none of us know. When International borders and travel will open, it is unknown. And how soon they will start accepting applicants and student candidatures for admissions is also not clear.
But what is known for sure is that our career path has to be charted by us alone. Dropping a year has never been a good strategy. And in a world of uncertainty, it is a strict no-no. Based on my experience of two decades, I can only say that think positive, explore available options and get a stress-free life for yourself. Let these turbulent times not affect your careers.
Authored By
Dr Sona Vikas (Associate Professor – HR & OB)