Pandemic, a term we never thought we will come face to face with in a lifetime. Our lives have become a Sci-Fi movie that prepared us for times that have never been seen but have always been imagined. With the fear of what will happen next, the fear of crashing economies' and stock markets, the global health alarms; India prepares for the unprecedented times of crisis and the new world will find new opportunities and new pathways. The world as we discuss now will move into a "Better Designed World", How?
EMPATHY is the key
The home isolation and the confinement have forced the human mind to find alternatives in life and forced to look at life from a new perspective. With new ideas emerging, we need to look at new ways of understanding if these ideas can be successfully applied and turn into good design.
When we learn design process and apply design thinking to our thoughts to generate creative & innovative ideas, Empathy plays a key role in making successful design. Our very ability to put ourselves in others situation and understand the decisions one would make & look through their perspectives, generates the existence & meaning of Empathy. Though none of us can fully experience things the way someone who is actually going through it, but we can attempt to get as close as possible, and we do this by putting aside our own assumptions and choosing to understand the ideas, thoughts, and needs of others instead.
With the health crisis around the world, every individual sitting in any part of the globe, can understand the fear and emotion each one is going through. Current times have given birth to humanity with a new definition. We can feel, acknowledge and understand each other and empathize with one another with utmost sensitivity. This by far is the strongest basis we can create to define any design problem in the process of design.
The Design Process
We ideally follow a four step design process. We go through the stage of DEFINE: where we define our problems; RESEARCH: where we research on various aspect related to our design problem; IDEATE: we generate the pool of new ideas from our mind cloud and map it with the practical solution and; PROTOTYPE: where we actually make our real time solution and test it to success.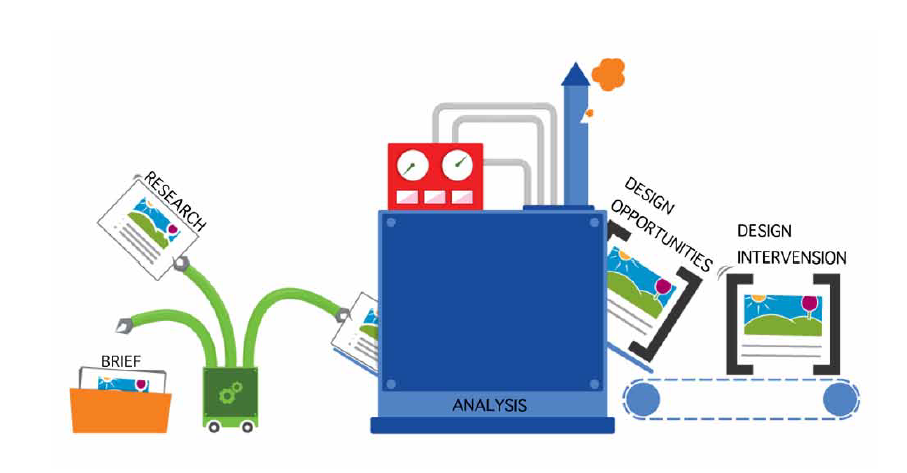 In this entire process of the design our core remains intact to culture and empathy, this global crisis has brought the culture on a common platform and empathy to the front foot. We look forward to more successful new ideas and make this world a better design for humans and the entire Eco system to live in peace and happy times.
From Me to US generation
There are steps people have taken to acknowledge their biases and to move beyond their own worldviews to try to understand those held by other people. The crisis has given humanity a jump from the "Me Generation" to "US generation". The responsibility shouldered on not just one self but on every individual to achieve a greater good has made a symbolic reference to "US" existing in this world and in reality has made us more empathetic towards humanity and environment.
And that my friend is the key to the Better designed World.