The question that frequently follows the completion of 12th grade is "What's next?" This marks the beginning of the journey into higher education. Choosing the right field after 12th grade is crucial for unlocking a world of promising job opportunities. The array of career options available to students after this milestone is vast and holds great potential. If you've completed your 12th grade with a focus on science, there are numerous undergraduate courses waiting for you. For those inclined towards technical education, engineering courses are a promising path to explore.
In India, numerous schools and institutions offer a coveted four-year B. Tech bachelor's degree in engineering. This program is highly sought after by students who have successfully completed their Class 12 studies in Physics, Chemistry, and Mathematics. Following their 12th-grade education, B. Tech programs open up a diverse array of career possibilities. The demand for engineers is substantial, spanning both government and private sectors. Engineers have the opportunity to work across various industries, such as information technology, manufacturing, construction, and infrastructure development.
Why you should learn B.Tech after 12th: Scope in India and Worldwide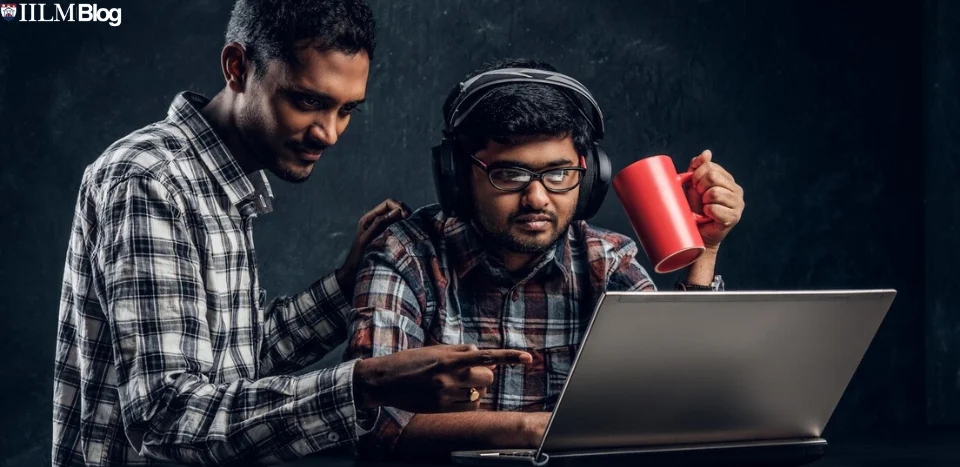 Amidst the tumultuous evolution of our world, India stands as a luminary of technological progression and ingenuity. With the dawning of each new day, the hunger for engineers in the nation ascends to unprecedented altitudes. The dynamic expanse of Indian industries, spanning from the realms of IT to manufacturing, in tandem with the burgeoning startup ecosystem, generates an insatiable appetite for adept engineers. From crafting avant-garde software to erecting sustainable infrastructures, engineers serve as the masterminds behind India's march towards advancement.
What truly distinguishes India in this global pursuit of engineering eminence is its unyielding dedication to a universal outlook. Indian engineers are not only shaping the destiny of their nation; they are also shaping the destiny of the entire planet. The world turns its gaze towards India for resolutions that bridge the chasm between technology and humanity. The treasure trove of engineering talent in India is, beyond any shadow of a doubt, one of the most coveted on the world stage.
As the world ushers in the era of Industry 4.0 and ventures even further, India's engineers spearhead this transformative odyssey. With their inventive cogitation and adaptiveness, they aren't merely accommodating the burgeoning requisites of their homeland but are also making profound contributions to the global chronicle of engineering eminence. In India, the future of engineering isn't just luminous; it is brilliantly global.
Eligibility for B.Tech after 12th
Students must have completed the 12th-grade test from a recognised board with Physics, Chemistry, and Mathematics as their required subjects to be eligible for admission to a B. Tech programme. The minimum aggregate grades necessary for admission demands at least 60% in PCM, especially in universities like IILM.
It is important to review the eligibility criteria for B. Tech after 12th of the individual institute to which you wish to apply. In addition to meeting the academic requirements, applicants must pass an entrance test to be accepted into a B. Tech programme. The most common entrance tests for B. Tech admission are the Joint Entrance Examination – Main (JEE Main) and the Joint Entrance Examination – Advanced (JEE Advanced).
Benefits of pursuing a B. Tech course
There are several advantages to taking up a B. Tech programme after the 12th year. Among the most significant advantages are:
●      Engineers are in high demand in the employment market, with opportunities available in both the public and private sectors. This indicates that B. Tech grads will have plenty of work opportunities.
●      Engineers are often well compensated in terms of salary and benefits. They also receive benefits, including incentives, healthcare coverage, and compensated days off.
●      Prospects for promotion: There are several prospects for advancement and growth in the engineering sector. Engineers can advance in their careers or create their firms.
●      Engineers can work in various areas, including information technology, production, building infrastructure, and energy. This offers individuals the freedom to pursue a job that they are passionate about.
Popular B. Tech Degree Programmes at IILM
·         B.Tech in Computer Science Engineering

·         B.Tech CSE in Collaboration with IBM ICE

·         B.Tech in Information Technology

·         B.Tech in Robotics & Artificial Intelligence

·         B.Tech in Biotechnology

·         B.Tech in Bioinformatics

·         B.Tech in Food Technology
How to Select the Ideal B. Tech Course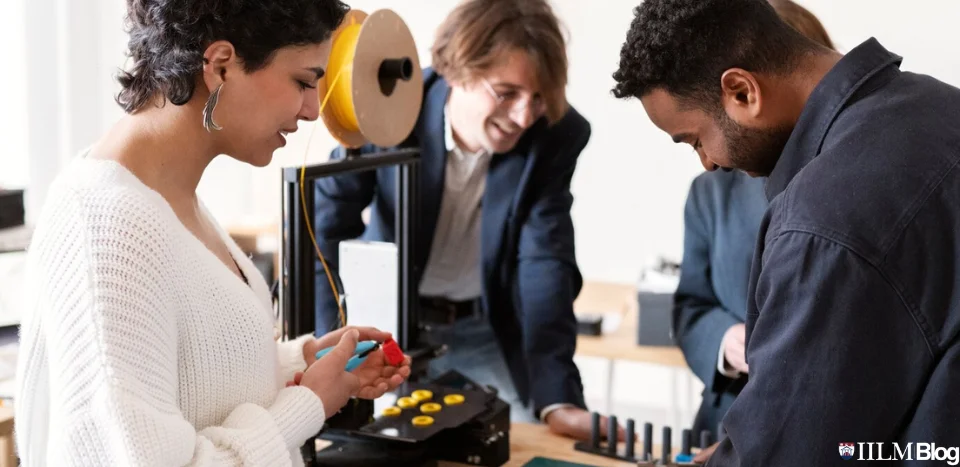 Choosing the best B. Tech programme is critical since it will greatly influence your professional future.
●      Take into account your skills and interests. What are you enthusiastic about? What academic topics did you find beneficial? You may limit your alternatives if you fully grasp your talents and areas of interest.
●      Look at several B. Tech programmes. What does each course entail? What are my employment options after graduation? Information regarding various B. Tech courses may be found on college websites, engineering periodicals, and professional guidebooks.
●      Speak with professionals in the field. To gain their opinions on various B. Tech courses, speak with engineers, academics, and business experts. They may provide information about the working environment, qualifications, and employment prospects.
●      Check the placement records of the colleges you're interested in. This can give you an overview of the jobs accessible to recent grads.
If you are committed about a future in engineering, the B. Tech programme at IILM University attempts to adopt learning-centred training methodologies and generate competent students with analytical honesty, knowledge of the environment, and social consciousness to match the demands of these firms. B. Tech is an excellent career option for those passionate about engineering. B. Tech graduates can pursue further degrees such as Masters of Technology and Doctor of Philosophy. This may aid their pursuit of a research career or a subject of specialisation. If you are considering taking a B. Tech study, find a specialisation that interests you and a college with strong hands-on instruction facilities.