MBA is often said to be the preferred Master's education for those looking to work in the corporate world. A degree that grooms you personally and professionally to stay ahead in the rat race, an MBA from a reputed institute can put you miles ahead of your peers at your workplace. Its multidisciplinary approach is instrumental in training the candidates to identify key business opportunities and convert them to avail benefits. With sharpening of the minds and broadening your scope of knowledge, MBA helps you realize your true potential.
The degree's benefits in the professional field are multi-fold. Here's why an MBA will give you the edge at work:
You identify your core competencies:
The MBA curriculum is designed in such a way that you identify your core competencies and build on them throughout your time at the business school. You also learn to work on weaknesses to the point they don't affect your work at all. This is done with the help of case studies, group studies and projects, industrial visits and more. You are groomed to quickly adapt to a dynamic environment ensuring your ability.
You network right: 
One of the biggest advantages of high-quality education at a leading PGDM college in Delhi NCR and other cities is that you meet a great set of peers who can help you grow and who can be a valuable asset in the future, be it for partnerships or job prospects. By interacting with your peers you also learn how to conduct yourself in a social situation and interact in a group, and understand the true essence of teamwork. You thrive in an environment with like-minded yet diverse individuals to form beneficial personal and professional bonds that last a lifetime.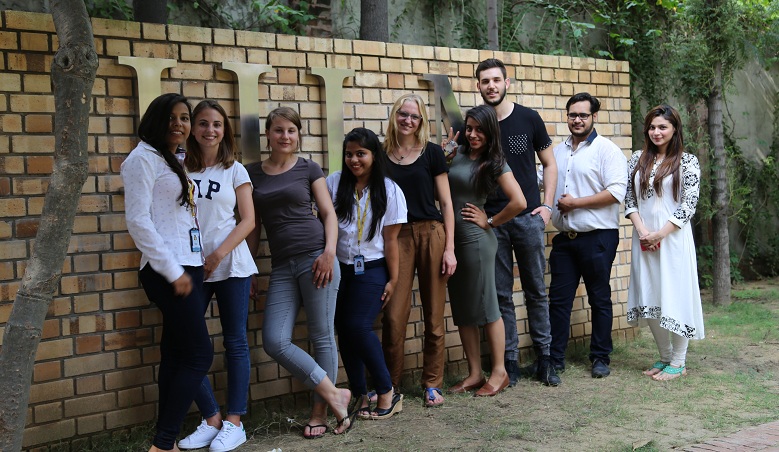 You understand cultural shifts:
The multidisciplinary aspect of the course gives you a stronger foothold in understanding the cultural shifts. Whether you're looking to switch streams, using an MBA as a stepping stone to another field, or are getting into entrepreneurship, you will realize that the course has honed your critical reasoning ability. Coupled with your core knowledge of the market and applicable strategy, you become a force to reckon with. The skills embodied help you understand the various complexities of the economy and how you can tackle them.
You become Indispensable:
In highly competitive markets like India, an MBA adds a big value to your profile. Companies also prefer MBA managers who can lead teams, hold strong in tough situations and offer new perspectives to resolve ongoing issues. It adds a layer of job security such that even if the company or the firm doesn't work out for you, you can turn the tide to work in your favor.
MBA may be a strenuous course that pushes your limits to the point you struggle to catch your regular eight hours of sleep. But what you make of your time here at IILM can truly change the course of your career and set you off to new heights of success.