Introduction:
Market dynamics are changing rapidly, and we're living in such a fragile era where being ordinary is not enough. But don't worry; standing out from the crowd doesn't require you to be born extraordinary but a consistent effort to get better at your skills. Right now, you would have just passed your 12th-grade boards or gotten done with your JEE examination, which tells you that you have time, energy, and enough mental capacity to work on your primary skill and get good enough at it to overpower the majority of your peers.
At this point, any mistake in choosing your career path would cost you a lot of time and effort, and you can even feel burned out after a while and may get a feeling of low motivation to enter and conquer your field.
So, in this article, we are going to talk. What are some of the best, future-ready, and AI-proof specializations to pursue with B-tech CSE, and how can you choose the best one for you? We'll also see case studies of one of the many high achievers from IILM and how choosing the right specialization helped them make a great career. 
Importance of Specialization in B-tech:
It's no secret that the job market is in an economic crunch and companies are laying off their employees. The reality of the job market is that the competition is huge, and if you possess an outdated skill or don't have in-depth knowledge in any particular field, you'll be crushed brutally. However, such conditions aren't going to last, and circumstances are going to change soon, but we still have the AI wave to see, and god knows how many jobs it will scoop away. But one thing is for sure if you are really good at what you do, you don't belong to the crowd, and being unique comes with the perk of irreplaceability. Now, achieving excellence in any skill requires you to have a specialization along with your ordinary degree. That's why specialization is so important if you want to pursue your bachelor's in computer science. 
At IILM, we have live examples of students who achieved unimaginable success with our industry-oriented curriculum and specializations.
Top 7 specializations to take in BTech CSE:
In this section, we'll see what are the most demanded and industry-oriented specializations in B-tech CSE that are future-proof, have demand in the market, and can offer you a high package job.
1. Cyber Security:
I don't feel the need to tell you how important this field is, both in terms of financial and security purposes. To give you an idea of the depth of my statement, all I need to quote is;
"World War III will consist of cyberattacks."
The most important part is that this field is yet untouched by most of the Indian students, which means the market for cyber security is very less crowded, unlike just another software engineer in India. If you have a specialization in cybersecurity, you are already ahead of the crowd. 
Skills Require
To be a cyber security expert who is good at securing their company's crucial data, here are a few skills that you need to possess:
 A deep understanding of networking, operating systems, programming languages, and software development.

Be up-to-date with the latest threats and vulnerabilities. They should have the ability to identify, analyze, and respond to potential security threats.

Must be able to analyze data, detect patterns, and identify anomalies that may indicate a security breach.

Cybersecurity professionals need to adhere to ethical principles, as they have access to sensitive information and play a critical role in protecting their organization's assets.

The cybersecurity landscape is constantly evolving, and professionals must continuously update their skills and knowledge to stay current with the latest trends and technologies.
 Remember, being a cyber security expert comes with a huge responsibility, and you need to be personally a little composed and careful of your communications.
Job Prospect:
As I mentioned earlier, cybersecurity has a healthy demand but a poor supply. You have a large opportunity in this field where you don't have to face a huge crowd of people. Even in such a stiff market condition, companies are willing to pay 50,000–60,000 INR on average for freshers in India.
Industry trend:
The cybersecurity sector is expanding and is anticipated to do so in the years to come. Cybersecurity has become a crucial area of emphasis for businesses and organizations due to the rise in cyber attacks, data breaches, and our increasing reliance on technology. The worldwide cybersecurity industry is anticipated to increase from $173 billion in 2020 to $270 billion in 2026, at a CAGR of 9.7%, according to research by Cybersecurity Ventures.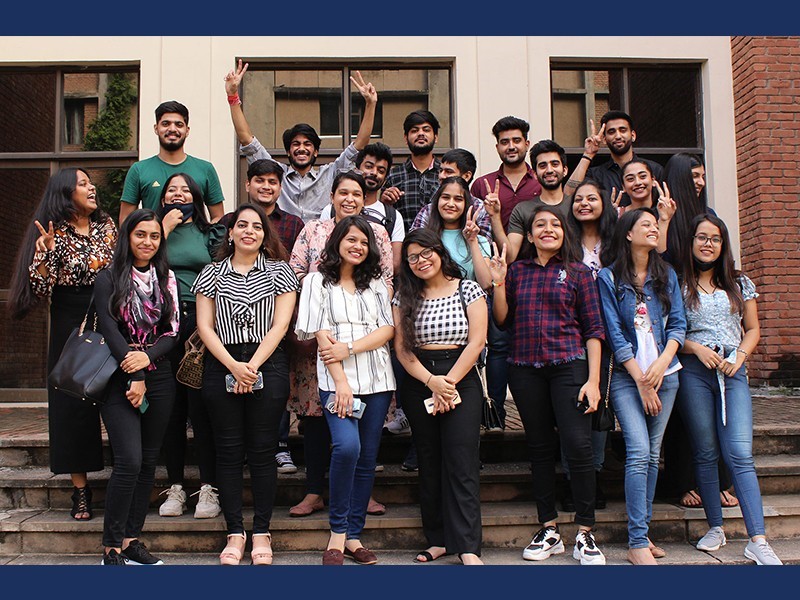 2. Data Science
Clicks, impressions, reach, performance, and customer retention drive this digital world. Now, to succeed in the world of such diverse data sets, it's crucial for companies to analyze this huge pile of data and get useful insights out of it. Data analytics taps into the exact needs of data science. In today's market, there's a huge demand for good data analysts who can dig into data and fetch useful insights for the company's benefit.
Skill Requirements:
Data analysts need to have strong analytical skills to be able to analyze and interpret large datasets. They need to be able to identify patterns, trends, and correlations in data to provide insights and recommendations.

Strong command of technologies such as SQL, Python, R, and data visualization tools.

They should be able to identify key business metrics and how they relate to data analysis.

They should be able to identify and analyze data-related problems and develop solutions that are data-driven and aligned with business goals.
Job Prospect:
Businesses and organizations need qualified professionals to analyze vast amounts of data, which makes data analytics a highly sought-after field. Data analysts are key players in this process, assisting businesses in better understanding their clients, streamlining processes, and gaining a competitive edge.
Healthcare uses data analytics to examine patient data and enhance patient outcomes. 

It is applied in finance to manage risk and find investment opportunities. 

It is applied to online shopping to give customers a more tailored experience. 

Additionally, it helps marketers target the appropriate audience with the appropriate message. 
This indicates that there are numerous job openings for data analysts across a variety of industries.
Companies are comfortable paying 35,000-40,000 INR for any fresher in the data analytics field.
Industry trend:
Data analytics is a fast-expanding area. The size of the worldwide data analytics market is anticipated to increase at a compound annual growth rate (CAGR) of 22.3% over the forecast period, from USD 49.2 billion in 2020 to USD 132.9 billion by 2025. Also, as organizations look to make wise choices in these unsettling times, the COVID-19 epidemic has pushed the use of data analytics.
3. Artificial Intelligence and Machine Learning:
The world is well aware of the capabilities of AI, and the imagination of sci-fi movies that we used to talk about is here. Today, you can get a 99% precise answer to all your most complex questions within a snap, and this is all possible thanks to AI and software trained on ML programs. Many Gen Z's today are scared that AI is gonna take their job but always remember 
"AI will not take your Job the Person using AI will"
So to stay ahead of the generation and keep your profession AI proof you should either be in the top 1% of your job or do the job that AI couldn't. 
Now, making AI or working on ML programs are the kinds of stuff that only human intelligence can do 'till now'. That's why learning AI is so crucial in today's competitive world.
Skill Requirements:
As Python, R, and Java are frequently used for data analysis, creating predictive models, and creating algorithms, having a solid foundation in these languages is essential for success in the field of artificial intelligence (AI). 
Moreover, as AI specialists must be able to evaluate data and create prediction models, a strong foundation in statistics and mathematics is required. Lastly, understanding machine learning is essential since it entails teaching algorithms for computers to learn from data and make judgments. Deep learning, natural language processing, and data visualization are additional crucial abilities for AI workers.
Job Prospect:
Professionals in artificial intelligence (AI) have excellent employment prospects in India. The need for AI specialists has risen by 76% in the last year alone, according to a survey by Analytics India Magazine. This is a result of the growing use of AI in various sectors, including healthcare, banking, and retail. Data scientists, AI researchers, and machine learning engineers hold the most in-demand positions in the field of artificial intelligence.
AI specialists in India may anticipate earning respectable compensation. The average income for an AI expert in India, according to Payscale, is roughly INR 800,000 per year, with entry-level jobs earning about INR 500,000 and senior-level jobs paying over INR 2,000,000.
Industry trend:
A lot of data shows how artificial intelligence (AI) is developing and becoming more significant. From 2021 to 2026, the worldwide AI market is anticipated to expand at a CAGR of 42.2%, according to research by ResearchAndMarkets. According to PwC research, by 2030, AI will be worth up to $15.7 trillion to the global economy. 
During the past four years, there has been a 74% yearly rise in the number of AI-related job ads on LinkedIn, showing a rising need for AI specialists. These figures highlight the demand for people with AI knowledge and abilities in the labor market and the huge growth potential and growing relevance of AI across several industries.
4. Graphics and Gaming:
The previous ten years have seen significant advancement in gaming and visuals in the entertainment industry. Modern software and technology have enabled game developers to build remarkably lifelike virtual worlds that immerse players in alternate realities. Modern video games' visuals and movement are so lifelike that it may be challenging to tell them apart from reality, whether you're playing on a console or a mobile device.
The need for experts with knowledge of graphics and games has grown dramatically as technology has advanced. For people with a passion for creativity and technology, the gaming industry provides a wide range of job prospects, from game design to animation, graphics programming, and visual effects.
Skill Requirements:
A strong background in computer programming languages like C++, Java, and Python is the key qualification needed for a career in graphics and games. It's essential to have knowledge of visual design programs like Adobe Photoshop, Blender, or 3D Studio Max in addition to programming.
Also, experts in this industry must be well-versed in computer graphics, data structures, and algorithms. It's also crucial to be familiar with gaming engines like Unity, Unreal Engine, or CryEngine. Moreover, experts in data science, machine learning, and artificial intelligence may use their skills to further improve the gaming experience.
Job Prospect:
One of the fastest-growing industries in the world is the graphics and gaming business. A Newzoo analysis projects that by 2024, the global gaming business will be worth $218.7 billion. The gaming sector now offers more job possibilities as a result of this expansion.
Professionals in the gaming and graphics industries may expect to work in a variety of positions, such as those for game designers, animators, UI/UX designers, game developers, and graphics programmers. Depending on the position and amount of expertise, the typical remuneration for a graphics and gaming specialist in India ranges from INR 400,000 to INR 2,000,000.
Industry trend:
The growing acceptance of virtual reality (VR) and augmented reality (AR) is one of the most important developments in the gaming sector.
By 2024, the VR/AR market is projected to be worth $72.8 billion, according to a MarketsandMarkets analysis. Games like Pokemon Go and Minecraft Earth leverage augmented reality (AR) to improve the gameplay experience, demonstrating the significant momentum that these technologies have already achieved in the gaming industry.
The expansion of mobile gaming is another trend in the gaming sector. According to Newzoo research, there will be 2.7 billion mobile gamers worldwide by 2023. As mobile gaming gains in popularity, game designers and developers now have more chances to make games that are optimized for mobile devices and provide a smooth gaming experience.
5.  Internet of Things (IoT):
The Internet of Things, or IoT, has completely changed how we interact with our environment. The Internet of Things (IoT) is a network of hardware, software, and sensors that are linked to the Internet and capable of sharing data and making decisions in real-time. We can manage our houses, automobiles, and even our health thanks to the Internet of Things (IoT).
Skill Requirements:
You'll need a solid grasp of hardware, software, networking, and security standards in order to succeed in the IoT. It is crucial to be proficient in programming languages like Python, C++, and Java. Knowledge of data analytics and cloud computing platforms is also advantageous. With the IoT, it is also crucial to have the capacity to analyze and comprehend enormous volumes of data.
Job Prospect:
IoT experts will be in high demand as the IoT market is expected to develop dramatically in the upcoming years. The global IoT market is anticipated to develop at a CAGR of 25.68% from 2019 to 2026, reaching $1,386.06 billion, per research by Allied Market Research.
IoT is a fast-expanding sector in India, where both established businesses and numerous startups are making significant investments. IoT specialists are in high demand, with positions like IoT architect, IoT developer, and IoT consultant being among the most sought-after.
Industry trend:
Rapid IoT industry growth is having an influence on a number of industries, including healthcare, agriculture, transportation, and smart cities. With the development of 5G technology, which will offer faster and more dependable internet access, and the rise of edge computing, which will allow devices to process data locally rather than relying on the cloud, the expansion of the IoT is anticipated to continue in the upcoming years.
The worldwide edge computing market is anticipated to reach USD 43.4 billion by 2027, rising at a CAGR of 34.1% from 2020 to 2027, according to a MarketsandMarkets analysis. IoT devices will be able to process data more quickly and effectively as a result of the rise in edge computing.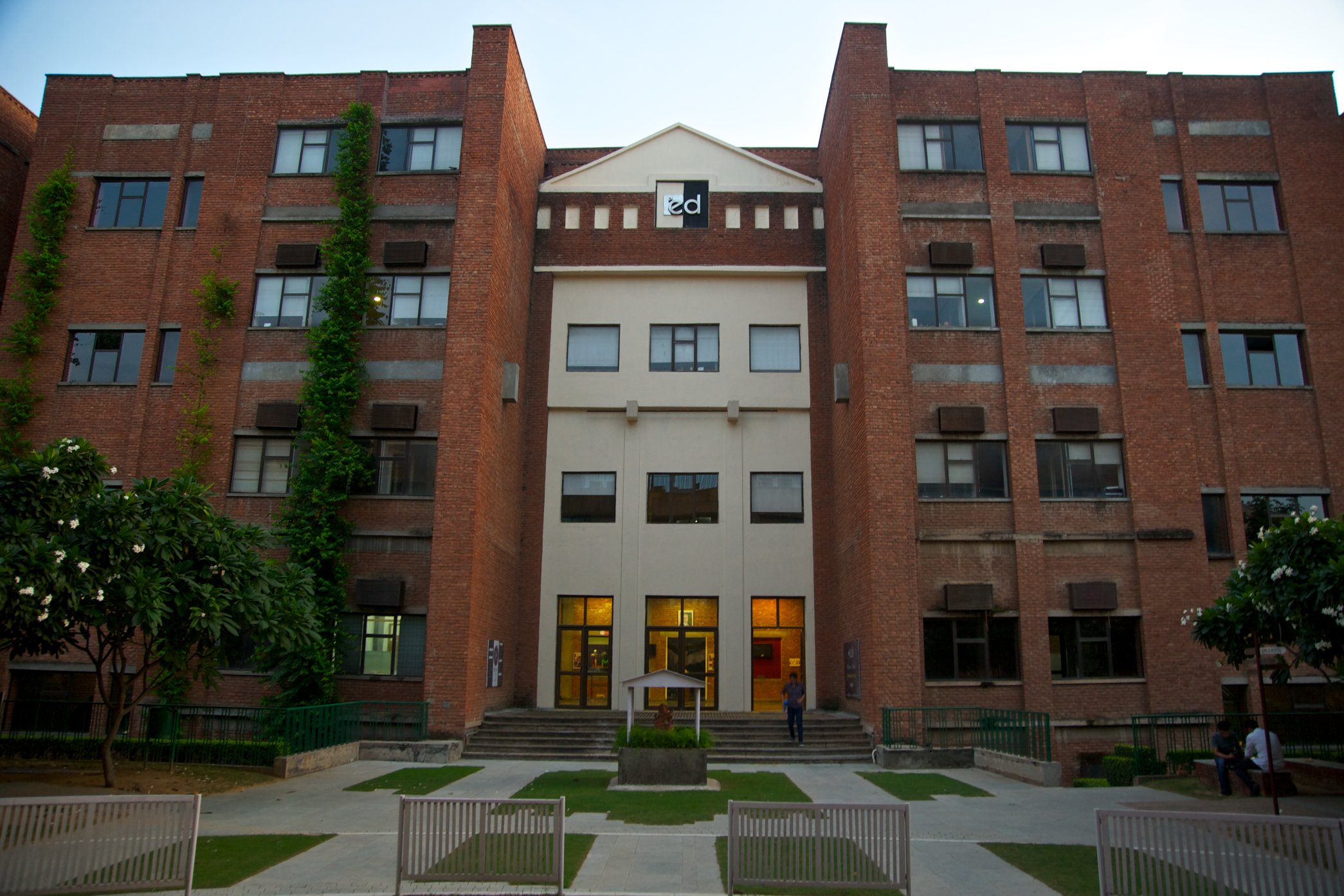 6. Blockchain Technology:
Blockchain technology is a ground-breaking innovation that has the power to completely revolutionize how we trade, distribute, and keep data. It is a distributed ledger system that is decentralized and enables safe transactions without the use of middlemen.
Skill Requirements:
One has to have a solid background in computer science, cryptography, and data structures in order to succeed with blockchain technology. It is crucial to be proficient in programming languages like C++, Python, and Solidity. It's also essential to be familiar with networking, distributed systems, and consensus techniques.
Job Prospect:
In recent years, there has been an increase in the need for blockchain experts, with positions like blockchain developer, architect, and consultant among the most sought-after. The fastest-growing career role in 2018 and 2019 was blockchain developer, according to LinkedIn research.
The blockchain market is expanding quickly in India as well, with several startups and well-established businesses making significant investments in the technology. Professionals in the blockchain business are in high demand, and their pay is among the highest in the IT sector.
Industry trend:
Several industries, including banking, supply chain management, healthcare, and voting systems, stand to benefit from the use of blockchain technology. In the upcoming years, it is anticipated that blockchain will continue to expand as new use cases and applications are created.
The size of the worldwide blockchain market is anticipated to increase from $3.0 billion in 2020 to $39.7 billion by 2025, at a CAGR of 67.3% over the course of the forecast period, according to an analysis by MarketsandMarkets. The expansion of the blockchain sector has also been aided by the advent of non-fungible tokens (NFTs) and decentralized finance (DeFi).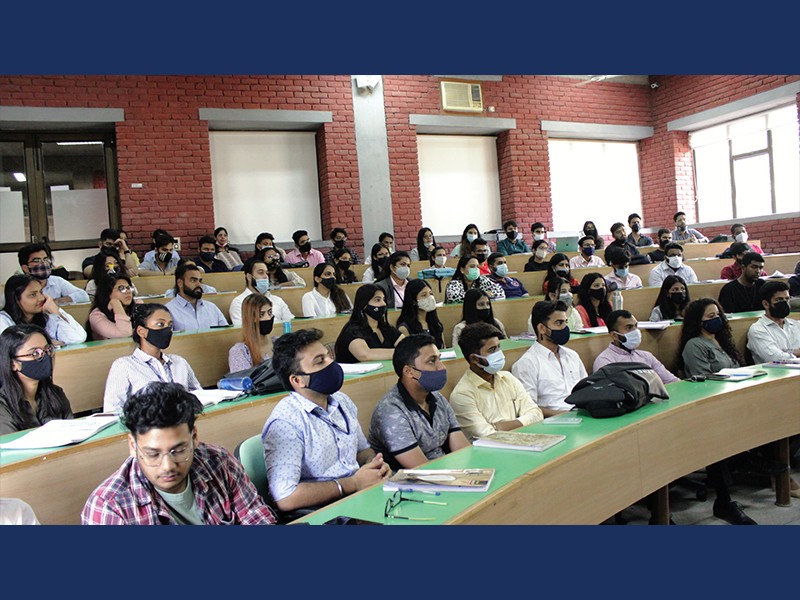 7. Cloud computing:
In recent years, virtualization and cloud computing have been major forces behind the digital revolution, allowing companies to operate more effectively, safely, and affordably. These technologies have made it possible for businesses to virtualize their IT infrastructure and move workloads to the cloud, enhancing their flexibility, scalability, and agility.
Skill Requirements:
It is crucial to be knowledgeable about cloud computing platforms like Amazon Web Services (AWS), Microsoft Azure, and Google Cloud Platform (GCP). Moreover, understanding virtualization technologies like VMware, Hyper-V, and KVM is essential. Knowledge of containerization tools like Docker and Kubernetes is also becoming more and more crucial.
Job Prospect:
Professionals in the fields of cloud computing and virtualization are in more demand than ever; among the most sought-after positions are those for cloud architects, cloud engineers, and virtualization engineers. Cloud computing positions were among the top-growing employment titles in 2019 and 2020, according to LinkedIn research.
The cloud computing market is expanding quickly in India as well, with both new and well-established businesses making significant investments in cloud technology. Professionals in the field of cloud computing are in high demand, and their pay ranks among the best in the computer sector.
Industry trend:
Businesses are now more nimble and able to respond to shifting market conditions thanks to cloud computing and virtualization technology. In the upcoming years, it is anticipated that cloud computing will continue to expand as new use cases and apps are created.
The global public cloud services market is anticipated to expand by 18.4% in 2021 to reach $304.9 billion, up from $257.5 billion in 2020, according to a Gartner analysis. The expansion of the cloud computing sector is also being fueled by the emergence of multi-cloud and hybrid cloud systems.
5 Tips to Choose the Best Specialization for You:
We are bringing you these specialization tips from the most experienced counselor of IILM. Follow them all to choose the best specialization.
Identify your personal interest: Now, for some people knowing their own passion in itself is a huge task, and I'll be "writing a dedicated blog post on that topic. But for an instance, you can take some ideas from your childhood, friend circle, and school memories and identify what were the things that made you curious or grab your attention for a longer time. Make a list of all the Ideas and refine the 3 most interesting things out of them. 

Now read about all the 3 topics you've chosen and dig and little deeper into all of them. Identify what's that one thing to which you can devote the most energetic years of your lifetime.

Look at the topics and do your own research about future prospects.

Now you must be able to find out the best option for you.

If you still can't you should be consulting a good career councilor who can guide you to the right path for your career plan.
Conclusion:
The market trends will keep changing, but if you want to excel in your career, you have to develop a learning habit and the ability to adapt to this changing world. Most importantly, you must do your own market research and explore other fields. At this age, you have plenty of time and energy that you can devote to learning new skills and excelling in your career. I hope these specializations can give you an idea of where the market is going and what stream will hold the technology of tomorrow.
If you love reading such insightful content, do follow us.