See all that happened in Lodhi Road campus last month.
Sports Activities
Football match and tug of war were two sports events organized for the undergraduate students of the IILM Business School, Lodhi Road Campus. The students of all the stages were grouped into four teams, named under popular characters of Harry Porter series – Godric Gryffindor, Helga Hufflepuff, Rowena Ravenclaw and Salazar Slytherin. The event which took place on 17th September started with Football Match. Two winning teams of the first round – Helga Hufflepuff and Salazar Slytherin participated in the final round with Salazar Slytherin winning the match. In tug of War, the two qualifying teams for the final round – Godric Gryffindor and Helga Hufflepuff played in full spirit against each other, and Godric Gryffindor won the match.
The students appreciated and enjoyed the sports events. All the participants, who were colors of their teams and played with great enthusiasm, expressed their desire that they wanted to see such events happening on a regular basis as it gave them another forum to interact with one another. A special note of appreciation goes to all the volunteers and Captains of the events, who helped in coordinating and organizing the event. They displayed great enthusiasm and team spirit. Their efforts in coordinating with the participants, arranging referee for the match, preparing the field for the games are being recognized.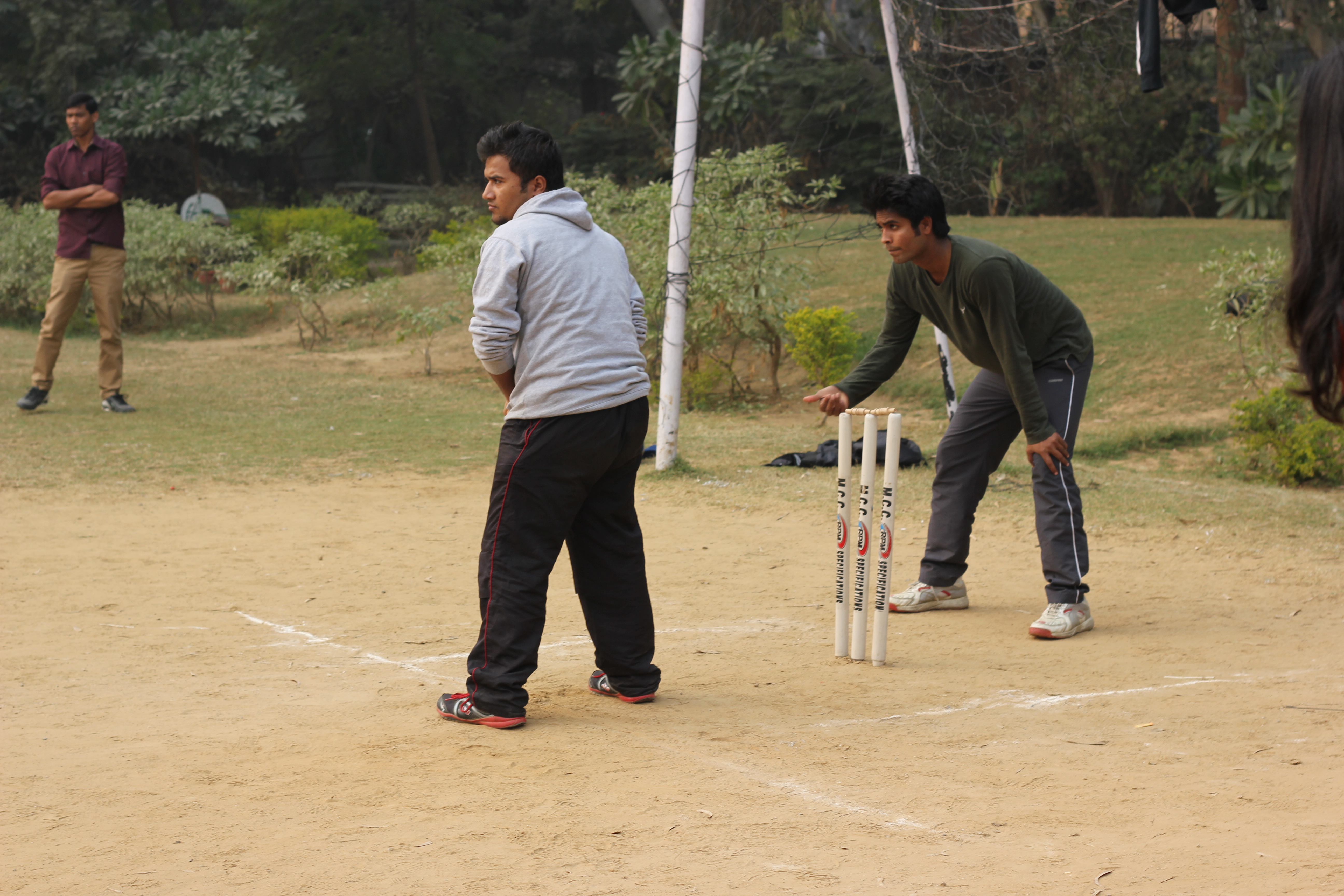 Iccha Club – Blood donation camp
A blood donation Drive was organized at IILM Lodhi Road campus in association with Rotary Noida Blood Bank on the 12th of October 2016 between 10 am and 4 pm.
28 Donors were screened at the Camp. Out of which 19 could donate blood. The event was successful and helped spread awareness about the importance of donating blood that can save millions of lives.
Dandiya Night at LR
Dandiya Night is the most sought after evening of the year. This year as well it was celebrated with much gusto on October 13th, 2016. The students from both UG and PG courses along with the teachers got together for a night full of dance, drama, food and fun. Students enjoyed grooving to the beats of the dhol and the games played enthused the crowds with a different energy level all together. The candid photographer for the evening made sure that all of these moments were beautifully captured for all times to come. The event was surely a great success. Overall, it turned out to be a memorable evening indeed.