Akanksha Lamba along with her classmates Jatin Kapur , Kamandeep Singh & Sonal Aggarwal have been sponsored by IILM for an exchange semester to La Rochelle Business School, France. Studying Luxury brands was always their  dream…and there they get their wings to fly…!!
Akanksha Lamba (PGDM 2014-16) penning down her experience..
We got this stupendous opportunity to study at Groupe Sup De Co, La Rochelle France for a semester. Being the first batch of Indian students from IILM on the campus of La Rochelle Business School, we carry a lot of responsibility and sense of pride.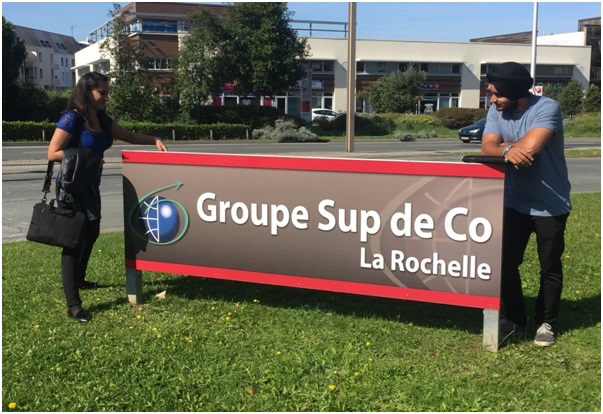 1st & 2nd week (1st Sept- 13th Sept)–  After 24 hrs of  journey all filled with curiosity, excitement, planning sessions and mixed feelings we reached this beautiful town in western France, La Rochelle. This city has an atmosphere totally different from New Delhi. It is very calm, quiet yet interesting as it's a seaport on a part of the Atlantic Ocean.
Vieux-Port de La Rochelle
We have been staying with a host family here and by far it has been a great experience as it helps in getting to know about the culture more closely, the best part being the French deserts we get to eat.
Our session was supposed to get started on 14th Sept so these two weeks gave us enough time to figure out the places in the city and get used to it. These two weeks helped us to explore the city and try new restaurants and delicacies famous in the city.
3rd week (14th Sept- 20thSept) – 14th September being the first day of our college was the 'Welcome Day' for the international students. We got to meet a lot of international students. Groupe Sup De Co promotes a great deal of diversity as it has students from all over USA, China, Taiwan, Egypt, Poland, Netherlands, England etc.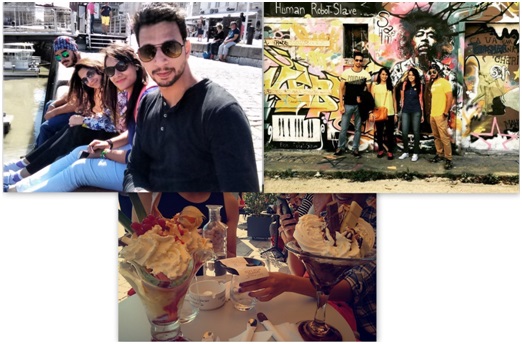 During this week we had classes for Geopolitics and CSR. Geopolitics is being taught by an English professor who has done his PhD from Cambridge and has years of experience for teaching in Cambridge University. It is a very different and interesting subject as we are able to gain knowledge about EU not only from Indian perspective but from the perspective of students from different nationalities.
We even got an opportunity to witness the 'VoilesDeNuit' event (light show & yacht show) in La Rochelle which is organized every year in the city.
4th & 5th week (21st Sept- 4th Oct) – During this week we had classes for the Event sector in which we were divided into groups and had to present the event we planned and created on the given topic. It was fun and involved a lot of creative ideas by the group members.
6th week (5th Oct- 11th Oct) – We have started with our specialization in Premium Luxury Marketing. The faculty here is very captivating and well acquainted with the subjects and the field they are teaching. The atmosphere in the class is very friendly. We have been divided in the groups where the groups have students from different nationality which we believe helps in looking at a subject with a broad perspective.
On 8th Oct the Mayor of the city addressed all the international students, welcoming and encouraging to visit and study in this beautiful city La Rochelle. We even had the honor to meet the president of the international relations personally.
All with the busy schedules at school we even had some great time going on trips and visiting places like Nice, Cannes and Amsterdam.
So far it has been a learning curve and we are looking forward to exploring and acquiring more from this great opportunity. We thank IILM for making this dream come true !