On the Occasion of WORLD SUICIDE PREVENTION DAY, 8TH September, 2016 a blood donation camp was organized by YUVA GOONJ – NGO Club of IILM INSTITUTE FOR BUSSINESS AND MANAGEMENT, GURGAON in collaboration with Rotary club gurgaon, unit of rotary blood bank and social services.
Rotary Blood Bank established in 2002 with the mission of "no one shall suffer from in and around Delhi for want of Blood" collaborated with YUVA GOONJ spreading the objective of Yuva wings to bring smile and colours to life. YUVA GOONJ Continuing its chain organised the blood donation camp with massive success. Crossing the last numbers, donors touch the number of 68 making the purpose fulfilled with great zeal.
It began at around 10:30am and continued up to 3:30pm, with a steady stream of donors throughout. The venue was abuzz with young IILM students sitting with each other, happy to be able to play their part in lending a helping hand to people in the region. Making it more enthusiastic Faculty and Staffs of IILM Community participated and donated the blood for the noble cause of society. It was great to see people more than pre-registration numbers appearing at the venue, which stretched and encouraged our will to contribute and participate more for social cause.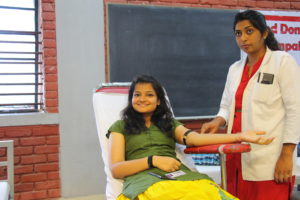 Core Volunteers team comprising students from PG1 and PG2 together with rotary staffs and doctors ensured that everything was healthy, hygienic and properly done with correct timing. Donors were well examined before donation about their health needs and then forwarded ahead to donate the blood. Out of 100 registration 32 were rejected due to health cause. Yuva Goonj greet their step to coming forward for humble need. After donating blood, Donors were taken care by volunteers so that they could lie down and recuperate for a while before they leave venue. They were provided with eatable including banana, apple, juice and biscuits.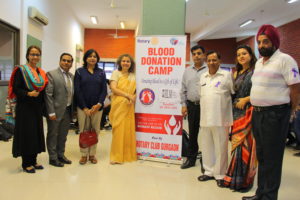 It was great to have Mrs Malvika Rai, Chairperson of IILM Institute at the Venue. It was privileged to have her presence and nonetheless it morally increased our passion towards social work. We met Mohit Khullar, Alumni of IILM LODHI ROAD (Batch 2002), and a noted member of Rotary Club and is working with Reliance Jio. He imparted us with the social vibes and showcased IILM has always promoted their students towards social works and services making them a noble person of society.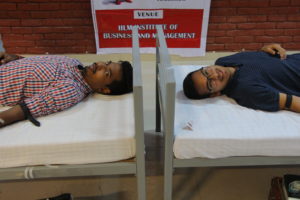 The samples were carefully sealed and transported away. Donors were provide with Rotary Club Blood donation certificate and a small token of appreciation as Club Coffee Mugs for enthusiastic participation. Throughout the day, there were smiles and laughter all around – a true embodiment of what we believe in – selfless service with a smile.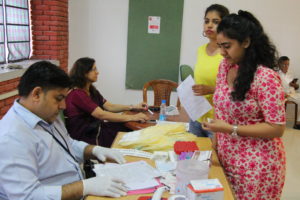 We thank all our volunteers and IILM community for coming forward and serving for this noble cause. A heart felt applaud to Dr Pinky Goswami for constant support and being the backbone of Yuva Goonj. YUVA GOONJ Team is honoured and feeled privileged to make Blood donation an annual event without failure.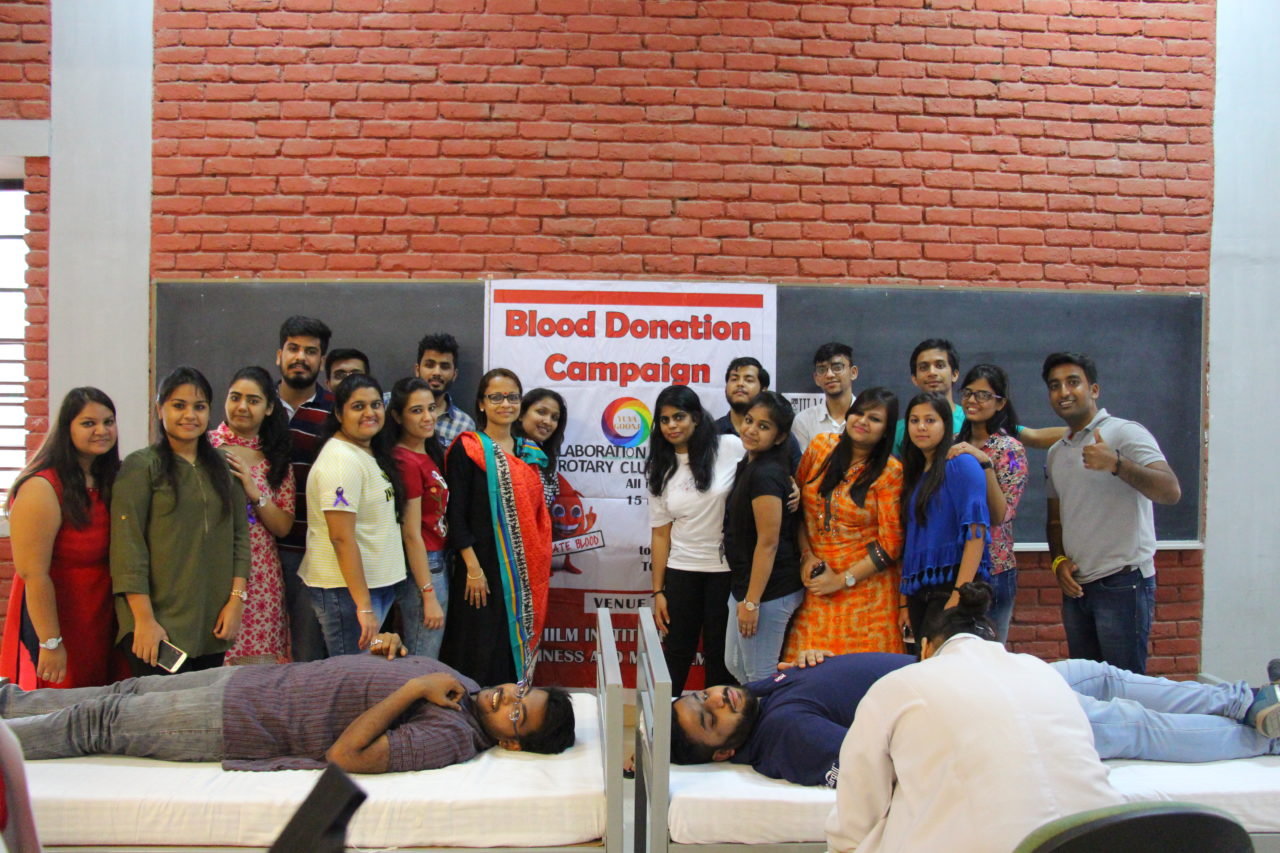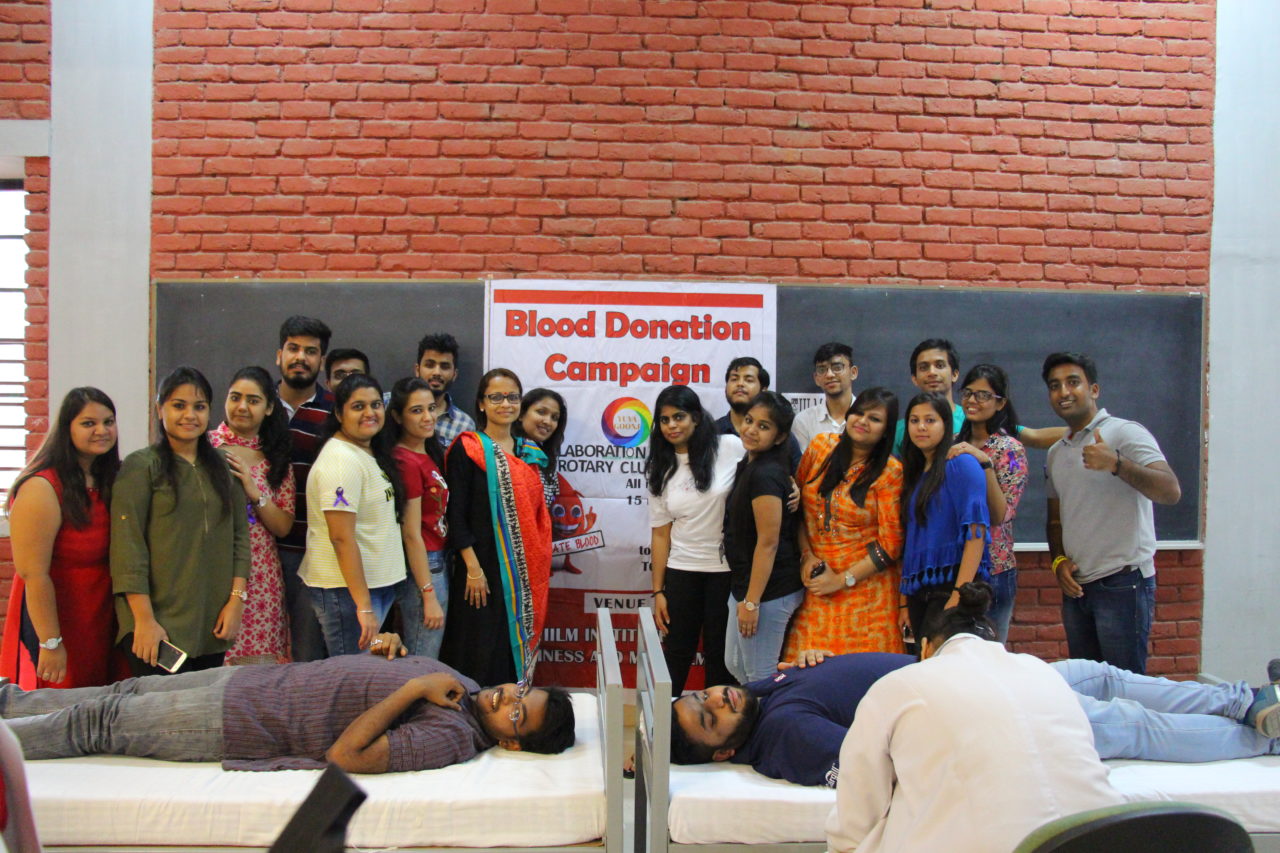 "TIME IS ALWAYS RIGHT TO  SERVE NEEDY-GET UP AND DO"- YUVA GOONJ