One year after graduating with honors and a boring B.com degree had me thinking life has me beat. Been there? Good, now let's talk about how it all changes.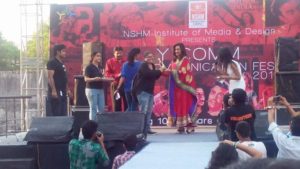 My desperate attempt to find a job, any job had me going down a rabbit hole of researching for MBA colleges. At first glance, they all looked the same to me. I could not differentiate one from another. I sat for many interviews but once I visited IILM I knew this is where I'm going to study. To call it a college with a big heart is an understatement. This is a family, one where every second faculty member cares just as much about your future as your immediate family. So, me and my sister packed our bags, bid the city of Joy adieu and proceeded to live in the campus hostel for what I can without doubt call the best 2 years of my life.
While I did not have any specific expectations as a newbie but having previously done my graduation in Accounting, my main motivation was to pursue finance and get placed in a reputed accounting firm. My teachers did me one better and suggested I get a dual major in Finance and marketing. I only wanted to be an accountant but from learning economics to finance to big data science I now work in the Innovation team in Deloitte. A few years ago, if someone told me I would be working in such an offbeat and dynamic role I never would have believed it.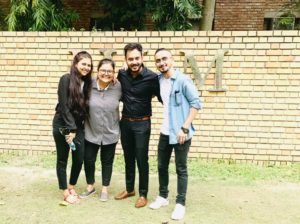 From early morning classes, to running around campus for assignments, and late-night study sessions to the interesting competitions, corporate exposure & continuous interaction with the corporates- there is never a dull moment on campus.The course is rigorously planned, giving each student the ambient condition and many opportunities to explore their full potential and polish their leadership skills. The days sometimes seem endless, coffee tends to become a constant ally to navigate through the myriad of projects, role plays, case discussions & group assignments. I often played table tennis with my peers to lighten the mood after a hectic day.
Unlike other colleges I saw most of my batchmates getting their dream job. From summer internships to final placement the CDC team has you covered. I did my internship at WNS Global Services Private Limited as I wanted to learn more about research and how one can transform it into a career.
On one hand I had the finance professor (Mr. Raju Majumdar) teaching us how to formulate a strategy or correctly analyze a balance sheet and on the other you have (Mr. Rajkishan Nair) teaching you the importance of self-awareness and moral judgement, in our post-modern world it is very important to understand what moves the world and how asking the fundamental questions will keep you on top of your game every single day.I thank each teacher who taught me so well that I graduated and was awarded the Gold Medal, from learning how to negotiate with absolute certainty, to remembering each word written by Philip Kotler to understanding why Big data is the next big gold mine. The faculty here will teach you everything and more. And most importantly they will do it with grace and patience.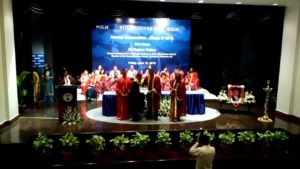 IILM for me was not only about the monetary return on investment. It has other non-monetary benefits added to the package which seems to lack in the average rung Indian B-schools. It has its own brand and its own value. They teach you hard skills such as marketing operations, economics and so on and soft skills such as teamwork, communication and leadership. Most importantly, it helps you establish the valuable 'network' and 'contacts' and you are left with more than just a degree. Everyone you network with during the period— fellow students, alumni, faculty staff, and visiting speakers — will prove invaluable when it comes to seeking out a high-profile internship and, eventually, a job.
Firduas Shadab Alam
Innovation Team at  Deloitte India
Alumnus- Batch (16-18)
Apply now for global education at IILM. Visit www.iilm.edu