Students of IILM, Gurgaon are regularly participating in "Smart India Hackathon 20117" an initiative by AICTE for promoting inclusive innovation. Live videos are regularly streamed in the campus for students to get awareness about the initiative and also they can post their queries through facebook and twitter.
It all started from 16th December 2016  and since then various sessions on different topics are taken by experts and Office bearers from AICTE  in the month of December 2016 and January 2017.
Tomorrow (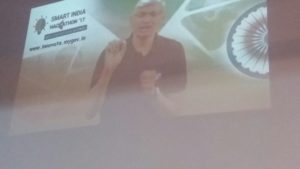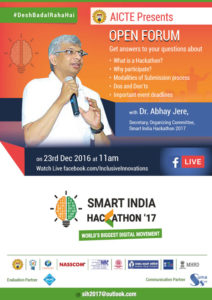 18/1/17) also we are arranging for live streaming of session by Union Minister Mr. Prakash Javdekar.