Only a handful of us, hold jobs that are directly linked to our past work experience or academics. And in the era of opportunity in disguise where talent hunt and job seekers are at parallel lines. "To Bridge this gap" I wanted to pen down a few mantras, through which Job seekers could make themselves visible and how talent seekers could findtheir potential candidates.
In today's scenario, seeking employment is mentally and emotionally draining. It even begins to affect your self-worth. Efficiency is what is required in job hunting, with holistic views and of course knowledge and use of technology. All institutions are helping students to make use of the technologies for future growth. As, in the present scenario, technology is utilized to improve teaching and learning and help our students be corporate ready.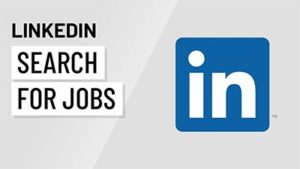 On a daily bases we get to see Job openings with profile descriptions on various Portals – Linkedin being one of the best social professional platform. Bases your interest- Whenever you see such posts, make sure that you share or drop a "like"or "comment." You spend only a few seconds but could be a life-changer for someone who is looking out for an opportunity. It will increase their visibility and even help you find desired key words for your resume, which would indeed attract the recruiters. By sharing the post – You may not be able to get them a job, but someone who might be able to, may see it. This is what "Linkedin" and true networking is all about. Let's join together and help each other out.
Incredible potential were missed out during the earlier system of hiring. With the use of new methods and technology, the advances in robotics and machine learning are transforming the way we work. We should be open to multi task at this juncture and should be willing to do jobs we've never done before in our careers. So what are the tools and strategies we need to identify tomorrow's high performers? In search for answers, I've consulted with many of my colleagues, across many sectors, read number of reports and conducted some of my own talent try-outs. My hunt is far from over, but here are few ideas the can lead you to the desired profile.
1. Explore to the maximum
If we only look for talent in the same place/s, as we always do – top notch universities / institutions, reputed schools, prestigious organizations — the results are the same. There's a lot of talk about the importance of clarity and vision with each step of the search. Your computer, tablet, or Smartphone holds a wealth of information. If you know what to look for, you have access to an unlimited number of learning resources, job search portals and we can make the best use of it.
For example, say you've been searching for a job role of "Manager of Marketing" for a while without any luck. Depending on the company, a "Chief Marketing Officer" position might demand the same skills as a Manager-level position. Instead of relying on the job title to determine the scope and function of the role, read the whole listing to discover what's actually being asked for.
Be especially cautious of the term "manager," it's one of the most confused terms in the career world. One organization's "Marketing Director" might, in fact, be an individual contributor, whereas a "Marketing Manager" with a different company could lead a team of ten members. The point to be noted is, this again depend upon the size, hierarchy of the company.
No issues, it's about opening up your search by navigating the shortcomings of job! As long the search should be right, keep initial words, read Job Description thoroughly, understand what the company is asking and see if or as a role fits with the bulk of your non-negotiable (like pay, company type, or location), it's worth exploring further.
2. Performance should speak
Inspired by my own job experience, as a hiring platform called "Linkedin," which gives candidates an opportunity to polish the various capabilities like the Data Tool, Basic Excel, STRATA, Programming, Tableau Public, Python, SAS; etc. If you're hiring a data analyst, give them a spread sheet of historical data and ask them for their key understandings. If you're hiring a marketing manager, have them plan a launch campaign for a new product. And if you're a candidate, don't wait for an employer to ask. Seek out ways to showcase your unique skills and abilities outside of just the standard resume and cover letter.
However, employee selection is the process of putting right men on right job. It is a procedure of matching organizational requirements with the skills and qualifications of people.
3. Don't wait – Explore all job portals
Applying online is instantly gratifying / rewarding. You can apply to 20 places in one sitting and feel incredibly productive. Also most jobs aren't publicly advertised?? So why to wait…?.
How to access this secret underground job market?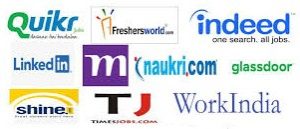 Start by making a list of your dream companies you want to work for. Organize your list based on whether or not you have the right skill sets. If you already know someone there, put that organization on one side of the list, and send an email and fix for an appointment and then take it forward. For everywhere else, you'll need to make a new connection, which increases your contact and add to your network.
4. The Big Picture
I've heard about recruiters who are quick to tag a candidate based on a single short stint on their resume. Try to get a rounded view of the person; otherwise our judgment of them will always be imperfect. For that, let's stop associating experience with ability, credentials with competence. The employers should leave back the out-dated hiring practices and embrace new ways of identifying and cultivating talent, and candidates can help by learning to tell their story in powerful and convincing ways. We could live in a world where people are seen for what they're truly capable of and have the opportunity to realize their full potential. So let's start to construct it.
5. Top Essential Employability Skills and most Transferable in-demand Skills
Various skills in enterprise are role defined, while others can be utilised in all job roles (multi takers). The Manageable skills develop through learning during our career – know what they are and set targets for improving them to maximise the job evolution.
Few of them are:
(a) Positive Attitude
Having positive attitude helps you cope more easily with the daily affairs of life. It brings confidence, and avoids unnecessary problems. If the change is adopted in one's life, it would bring constructive changes, keeps everyone happier, cheerful and more prosperous.
(b) Self-Management
Success starts with self-management. It is an acquired art. Setting goals and managing time comes out of self-management. It develops the attentiveness skills which will help to overcome the temptation of delay.
(c) Willingness to Learn
Be always open to new learning and cooperative. Be willing to learn from others and share knowledge
(d) Thinking Skills
Thinking skills are the mental state of mind that we apply when in need. It enables us to assimilate each new experience into the diagram that we are constructing or imagining of "how things are"
(e) Flexibility
Flexibility in workplace allows employers and employees to make arrangements about working conditions that suit them. This helps employees maintain a work / life balance and can help employers improve the productivity and efficiency of their business.
In today's world, employees will be expected to specialize in your role to some extent, although understanding the functions of your colleagues' positions and departments will allow you to work with them better. Being flexible means making time for others and not expecting them to respond to your requests instantly. Look for examples of how your flexible approach to work will benefit the company.
(f) Motivation and Enthusiasm
Whoever hires you, the employer is investing in you, so they need to see that you are passionate about working and interested in your career. If you are lacking in motivation this may have a negative impact on your work.
(g) Initiative
Highly valued in job – is your own initiative. An employer needs to know that you can think for yourself. Approach this with thoughtfulness and start small, you have got your whole career to develop your skills. Kindly note, for any activity please do not act smart or outside of your authority.
(h) Organization and Planning
Prioritization of tasks and time management are the key factor for any job role. You need prove your administration skills to your next interviewer that you will be able to perform to your full ability and excel in your role.
(i) Communication
Effective communication is essential for any job role. Employers need to know that you are capable to express and explain your thoughts to anybody in the organization and also able to realize the viewpoints of others.
(j) Teamwork
Teamwork is often a crucial part of any job role, as it is often necessary for colleagues to work well together. Teamwork means that people will have to cooperate, using their individual skills and providing constructive feedback, despite any personal conflict. Employees get opportunity to work in groups and communicate with people from every department of the company in order to prove and deliver results.
(k) Leadership skills
Leaders take responsibility and delegate tasks effectively. Most roles involve at least some aspect of leadership, especially beyond the initial stages of your career. Look for opportunities to manage projects and other people as early as possible to begin developing this key transferable skill.
(l) Problem solving
Workshops / Training can only take you so far, sometimes you will find yourself in a situation where you need to figure out a new solution. Make a note when you really have to dig deep and figure something out. Try to use examples in your interviews to convince the interviewer.
(m) Self-Awareness
Try to recognize your areas of weakness and improve it. It is almost as important as developing and using your strengths. Your potential employer needs to know that you realise, you aren't perfect. If appropriate, mention areas you are keen to develop in your new position, (eg. go for trainings, attend conferences, etc.) as well as presenting the skills you bring to the role.
Finally the ability for search in jobs lies in the capability and adaptability of the job seeker keeping in mind the competitive scenario today. There is "No 'Job Shortage" – but using the right platform and skills will enhance the job seekers to accomplish his/ her goal. The job seeker should however, be well equipped with his or her strong and weak capabilities to channelize his / her root of career.
Mini B. Daniel
Associate Professor of Communication