"Put your heart, mind, and soul into even your smallest acts. This is the secret of success."
Ralph Waldo Emerson
Come Summer… and it's that time of the year when students of B-Schools undertake internships. However, in 2020, the times are uncertain and unusual. No one has experienced such a situation before. The Covid-19 lockdown has forced companies to explore virtual internships or Work from Home (WFH) options. Summer internship for students is mandatory as per government rule and all parameters remain the same, except that it is now has to be done digitally keeping in mind the need of social distancing due to the pandemic.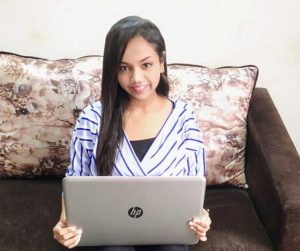 IILM, an institute of great eminence, located in the heart of the city with campuses in Delhi NCR, the course structure not only reinforces the inherent qualities of curiosity and creativity but also help in creating and developing the sector-specific skill sets. As we understand, the desire and intention of young ambitious graduates, IILM under the strong mentorship helps students with various internships to choose from as part of the progression.
As most of you are aware, various internship portals have registered their summer internship need with WFH ranging for a period of 2 months to 6 months. Some companies offering stipend and some without stipend. Some private and public sector undertaking has also postponed their internship due to the lockdown. Even in this situation IILM students across campuses took up the virtual internship and we proudly saw an increase in students taking up the projects.
With strong placement team that IILM have, we share ample opportunity to IILM students to enrol in online trainings and WFH which will be considered as summer internship for them. This arrangement seeks to engage students pursuing Under Graduate or Post Graduate students to enrol with companies of any sector within India or abroad, as "Interns". These "Interns" work on to various Verticals/Divisions/Units; the main being Sales, Marketing, Content Writing, Research, Finance, B2B, CSR projects, and many more. To name few companies are UNGCI, Bajaj Allianz, Feedback Infra, ICICI., etc.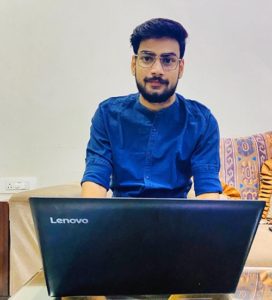 At IILM, students are also encouraged to intern in their "Family Business" too. As family businesses move from one generation to the next, a key challenge is ensuring that younger family members—future owners and possibly future leaders of the company—feel a connection with the business. The benefits of family internship program can be great, for young family members as well as for the business. The students gain work experience that will prove valuable even if they don't ultimately work for the family firm. The company benefits from family members' deeper understanding of the business. In some cases, internships spark the interest of talented young family members who develop into key employees.
The various internships shared by industry expert, allow students to bring new perspectives, innovative ideas and latest research experience into the classroom, work and improve their skills while working in a diverse environment. IILM student's internship is an opportunity to learn while gaining practical experience. Interns generally find the experience to be rewarding and interesting. In addition, it is a way to enhance their CVs with practical work experience.
Every student at IILM always wonders what an internship during B- School stint would be like. Will it entail any substantial work at all? Companies would not want to invest so much into them. But setting up a successful internship program requires careful planning in order to realize these benefits—and to avoid pitfalls. We, make our students feel comfortable giving ample training of the sector, bringing in guest speaker, alumni sharing experiential knowledge, the skill set required
There are also several benefits from the intern's point of view in virtual internship:-
– all development occurs online,
– there is no requirement to travel as part of the internship program,
– students can work from anywhere,
– for the most part, a virtual internship works around the students schedule,
– Orientation, meetings and other discussion are held online… Webex, Teams, Zoom, etc.
Good internship is a challenge for all students of B-school and at IILM students' performance helps them to get Pre-Placement Offers, and join the team successfully. Students carry some great memories and close friends, grow in social networking and we have successful stories where we teachers/ mentors feel cherished about.
Stay Safe! Stay Home!
Mini B. Daniel
Associate Professor of Communication