Introduction:
A standard part of the selection process for numerous educational institutions and job interviews is the group discussion (GD) round. The Group Discussion instructor evaluates a candidate's personality, problem-solving capabilities, teamwork, and communication abilities.
Any topic can be provided to a group of candidates to discuss during a GD round for a predetermined time, typically between 10-15 minutes. The group is then assessed on a range of criteria, including its content, communication abilities, leadership traits, capacity for listening, and teamwork.

Acing the GD round is the stepping stone for you to achieve a good score during any selection or interview process and in this article, we are going to guide you step-by-step on how you can convert your group discussion weaknesses into your strength and pull off the best GD round of your lifetime.
Attributes that are assessed during the G.D. round:
If you are asked to imagine the best-performing candidate in the GD who will absolutely nail the round, what qualities do you think he will have? You would probably have answered, he will be the one with a loud and clear voice, sufficient knowledge about the topic, and a good level of confidence. 

Well, those qualities are a must but not sufficient because an instructor typically looks for applicants who have a mixture of excellent communication abilities, teamwork and collaboration skills, leadership traits, analytical skills, problem-solving abilities, interpersonal skills, and time management skills during a Group Discussion (GD).
In a GD round, you should be able to recognize the problems, provide solutions, analyze and understand the data and weigh the advantages and disadvantages of various possibilities. Furthermore, instructors seek applicants who can effectively engage with others, form relationships, and manage their time during the GD round.
Candidates with these capabilities are 'apple of eye' for instructors:
Communication skills: In a GD round, it's essential to be able to express ideas clearly and concisely. Applicants are judged on their language ability overall as well as their fluency, vocabulary, and grammar.
Team work: An additional crucial component of a GD round is the ability to work in a team and interact with others. Applicants are judged on their capacity to accept others' perspectives, listen to others, and participate constructively in discussions.
Leadership attributes: Applicants are judged on their leadership abilities, including their capacity to start and steer the conversation, motivate others, and bring the group to an agreement.
Analytical abilities: During a GD round, candidates are also tested on their capacity to evaluate and comprehend information. Candidates are judged on their capacity to recognize important topics, formulate reasoned arguments, and bolster their viewpoints with pertinent data and examples.
Ability to solve problems: Applicants are judged on their capacity to recognize issues, offer solutions, and weigh the advantages and disadvantages of various possibilities.
Interpersonal skills: During a GD round, the capacity to establish bonds with people and communicate clearly with them is also evaluated. Applicants are judged on their capacity to communicate with others, comprehend their viewpoints, and establish rapport.
Time management: During the GD round, candidates are judged on their capacity to properly manage their time, including their capacity to make timely and effective contributions.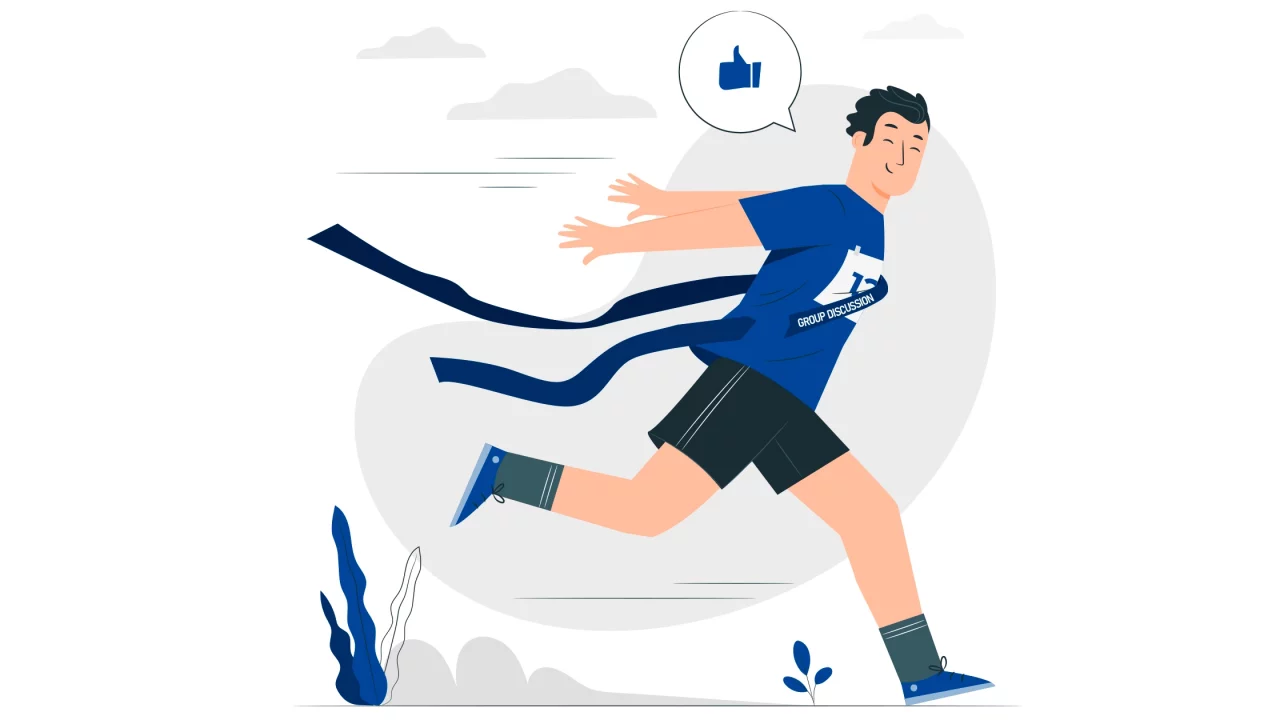 How to prepare for Group Discussion:
If you are feeling nervous (or) anxious, please don't be as it's not worth it. G.D. could be your best and easiest scorer in any interview or selection process. You just have to follow some standard step-by-step process and you are good to go. Here's a simple guide on how to prepare for Group Discussion:
Practice Speaking: The standard language uses G.D. round is English and in case you are not comfortable speaking in the language don't worry, it's easy. If you are able to read this blog post comfortably, you can communicate very effectively in English too. Just do the following:

Start thinking in English.

Pen down your goals (or) subject concepts, (or) random story/thoughts on a paper or laptop screen in English

If possible try talking to someone in English




Just follow these steps consistently and you'll notice a drastic change in your spoken English. (This is how I personally learned English.)

Read about trending Topics: Usually, in GD you are given a trending topic (it may not be true always) to discuss. If you already have some idea about the topic you can gather more points to speak about in the GD. So just spend 15 minutes a day staying aware of what's all happening in the world.

Practice Listening: Being a good listener is one of the most important qualities to perform well in GD. So practice active listening and try focusing all your attention on the one you are talking to. This will also help you build good relationships with your loved ones.

Practice Thinking with different perspectives: In GD it's the most important part where you consider other people's opinions & perspectives to build healthy and open-ended communication. So, judging people from their own perspective can help you a lot.

Stay Calm: The final tip would be to never lose your cool. GDs can be stressful and can make you lose your temper, but those angry emotions in you are just worthless energy consumers that distract you from the primary topic of your GD.
How to Start a GD:
If you are an introverted kind of person then starting a GD will not be less than a nightmare for you. But do you know in most cases, the one who starts the GD has more probability to win the GD.
So starting a GD could be difficult but it's worth trying, Here are a few easy steps that can help you start the GD:
Start with introducing the topic, just give some outline and brief about the topic.

Add a relatable story: It can make others more comfortable contributing, also this technique can help make your points more valid in the conversation.

Keep things open-ended: Never subtly stay on your points, but keep it open-ended so that others can also add their thoughts and make it a healthy conversation.

Start with some stats so that you can make a solid impact on your first conversation. It can guarantee your success to a very high extent. 
Cracking the beginning could be difficult but believe me it's worth trying.
How to destroy your nervousness in GD
It'll fetch you a lot of negative light if you are silent and never seen speaking/contributing to the group discussion. But sometimes it just goes out of your control and you feel helpless as neither you get the chance to contribute nor do you have anything solid in your head to contribute to the conversation and you go silent.
How to not go silent in a GD:
You need to tackle this feeling. Basically, it depends on the situation but there are some generic steps you can take to counter this feeling and win against your emotions. 
First,  you need to know that you are not the only person feeling this way, every human being faces this problem and so do you. Now after accepting yourself, take a deep breath and for a split second stop listening to any other voices and recall all the points you prepared before entering the GD room. Now come back to all your senses and try plugging in your own points in the conversation.
Now when you start talking you'll automatically feel rushed and you'll be filled with confidence to present yourself. This way you can come empty-handed from any Group Discussion.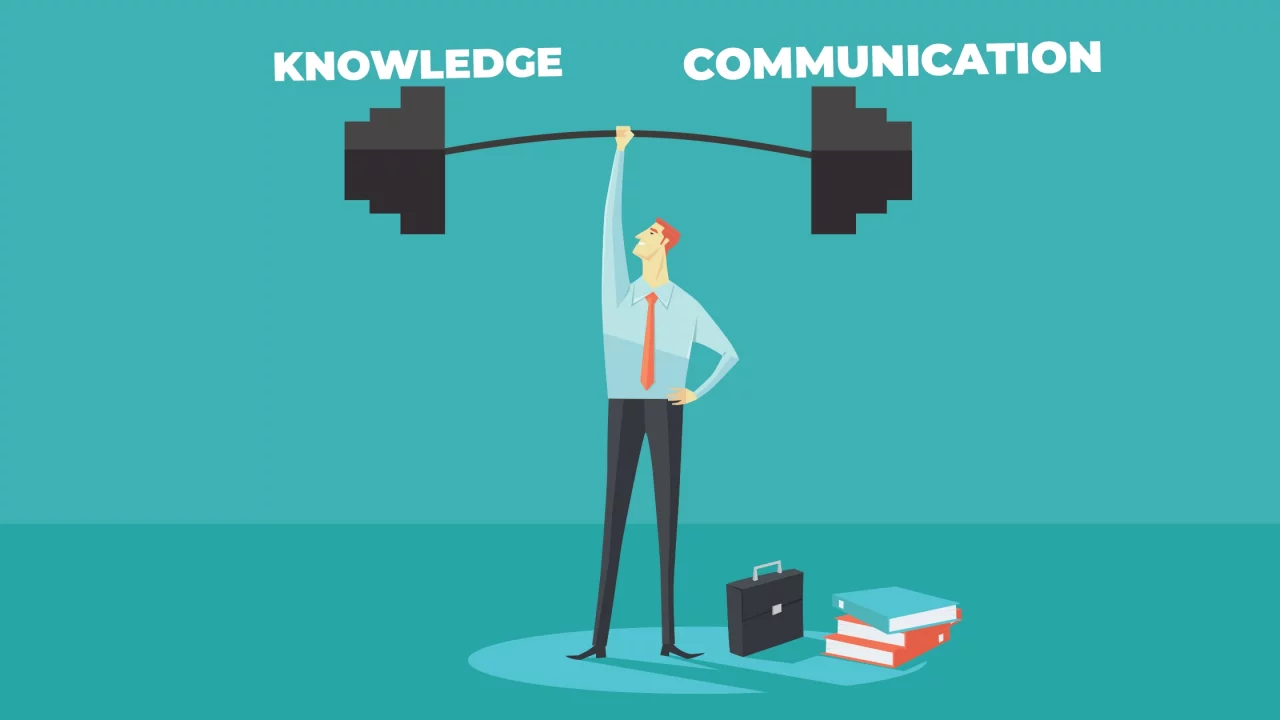 How to End Group Discussion:
A group discussion's conclusion might be just as crucial as its beginning. Here are some pointers for efficiently concluding a group discussion:
Enumerate the main points: and summarize the main ideas that were covered during the session. This can aid in reinforcing the points made and giving a firm knowledge of the main lessons.
Ask for closing remarks: Before concluding the discussion, ask participants if they have any last-minute ideas or opinions they'd want to contribute. By doing this, it may be possible to guarantee that everyone has had a chance to contribute.
Explain any action items that were mentioned throughout the meeting, especially if it was on a specific issue or issue or problem. By doing this, you can make sure that everyone understands what needs to be done next.
Thank you to everybody who came: We appreciate everyone's participation and contributions. Show your thanks for their time and work by acknowledging their ideas and suggestions.
Follow-up: After the session, it could be required to contact participants depending on the nature of the conversation. This can support ensuring that everyone is on the same page and that action items are done.
It's important to keep in mind that the purpose of a group conversation is to produce ideas, share expertise, and identify problems. You can contribute to the development of a constructive and fruitful atmosphere for subsequent talks by summarizing important points, making action items clear, and expressing gratitude to participants.
How to Dress in a Group Discussion:
Make a strong first impression and dress professionally when participating in a group discussion (GD). Here are some broad suggestions about GD attire:
Dress formally: When attending a GD, formal attire is recommended. This may entail a suit, dress trousers, and a formal shirt for the male gender. For ladies, this may entail donning a formal top with a skirt or trousers suit.
Choose neutral hues: It is better to use neutral hues like white, black, grey, or navy blue. Keep bright or flamboyant colors to a minimum.
Keep things simple: Don't over accessorize, and wear straightforward clothing. Keep your jewelry to a minimum, and opt for plain, formal shoes and a bag.
Pay attention to hygiene: It's crucial to consider hygiene. Make sure your clothing is spotless, ironed, and well-fitting.
Dress appropriately for the situation, taking into account the type of GD and the organization or company you are interviewing with. To determine what is appropriate, learn about the company's culture and dress code.
Keep in mind that establishing a strong first impression involves more than just how you dress. Your potential to succeed in a GD is also significantly influenced by your leadership traits, cooperation and collaboration abilities, communication skills, and capacity for logical argumentation.
Conclusion:
Learning group discussions can be helpful to you in various aspects of life, it improves your confidence, way of thinking, communication skills, people-convincing skills, etc. The above tips have proven successful for many of our students in cracking interviews and making them a confident person overall. We post such insightful content regularly and follow IILM to stay ahead of your time in such a fast paced world.