IILM has been sending their students for the semester exchange program for over a decade now and with a bundle of experiences we can proudly say that IILM is the cause of illuminating the fire of knowledge and curiosity along with making it spread all over the world with our semester exchange program. We are celebrating sending over thousands of our students abroad and giving them all international exposure, making them face new challenges, and enlightening them with a great source of knowledge.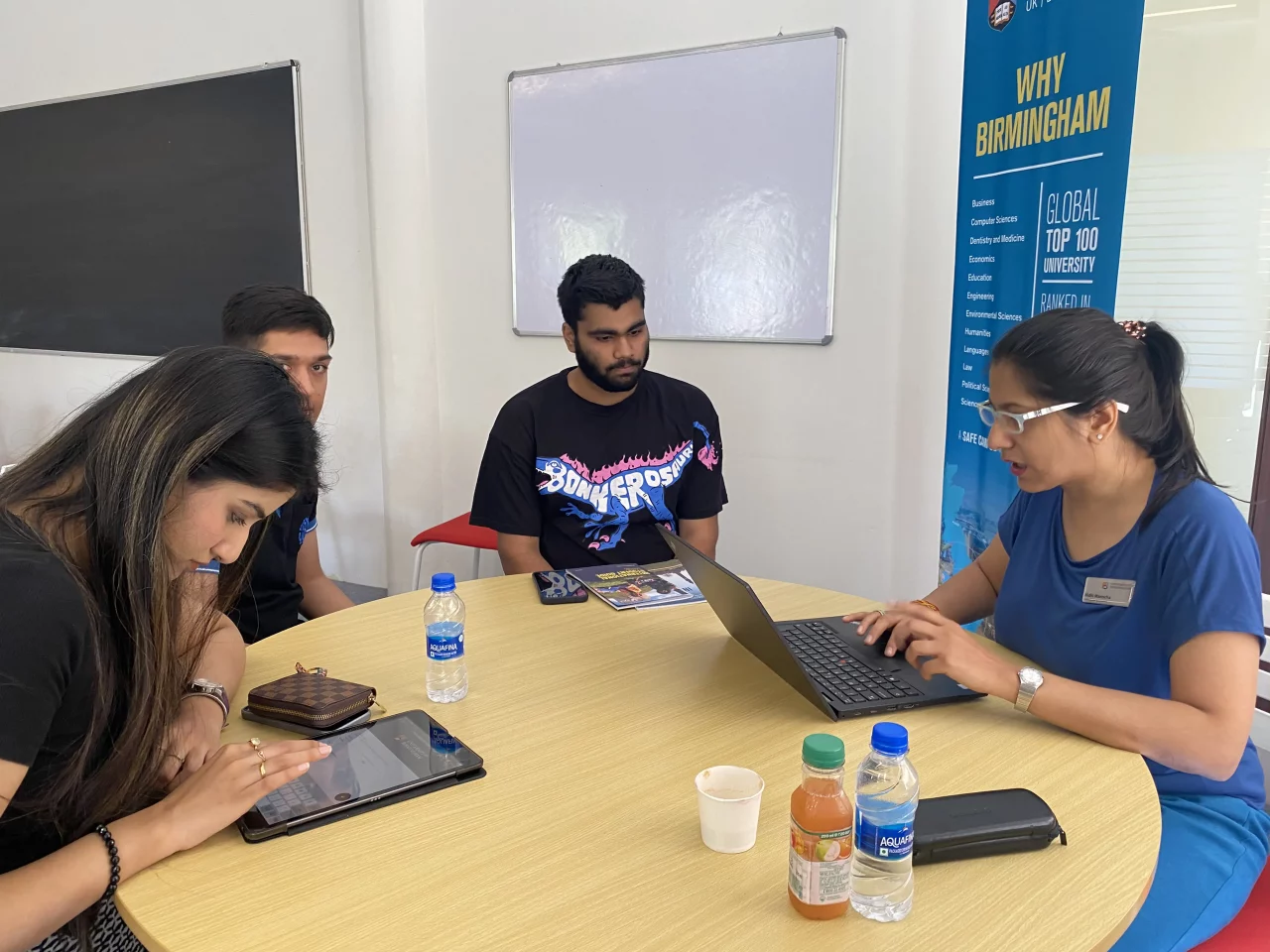 IILM
Study Abroad Program 2023: 
We had an event on 29 March where we got to serve 3 globally reputed Universities from different parts of the globe. This year we had Birmingham University from England, York University from Canada, and UC Riverside from California. The presentations given by each university representative were incredibly informative and insightful, as they discussed not only the courses they offer but also the various ways in which students can benefit from them. It's inspiring to see universities from different parts of the globe come together to help students brighten their career prospects.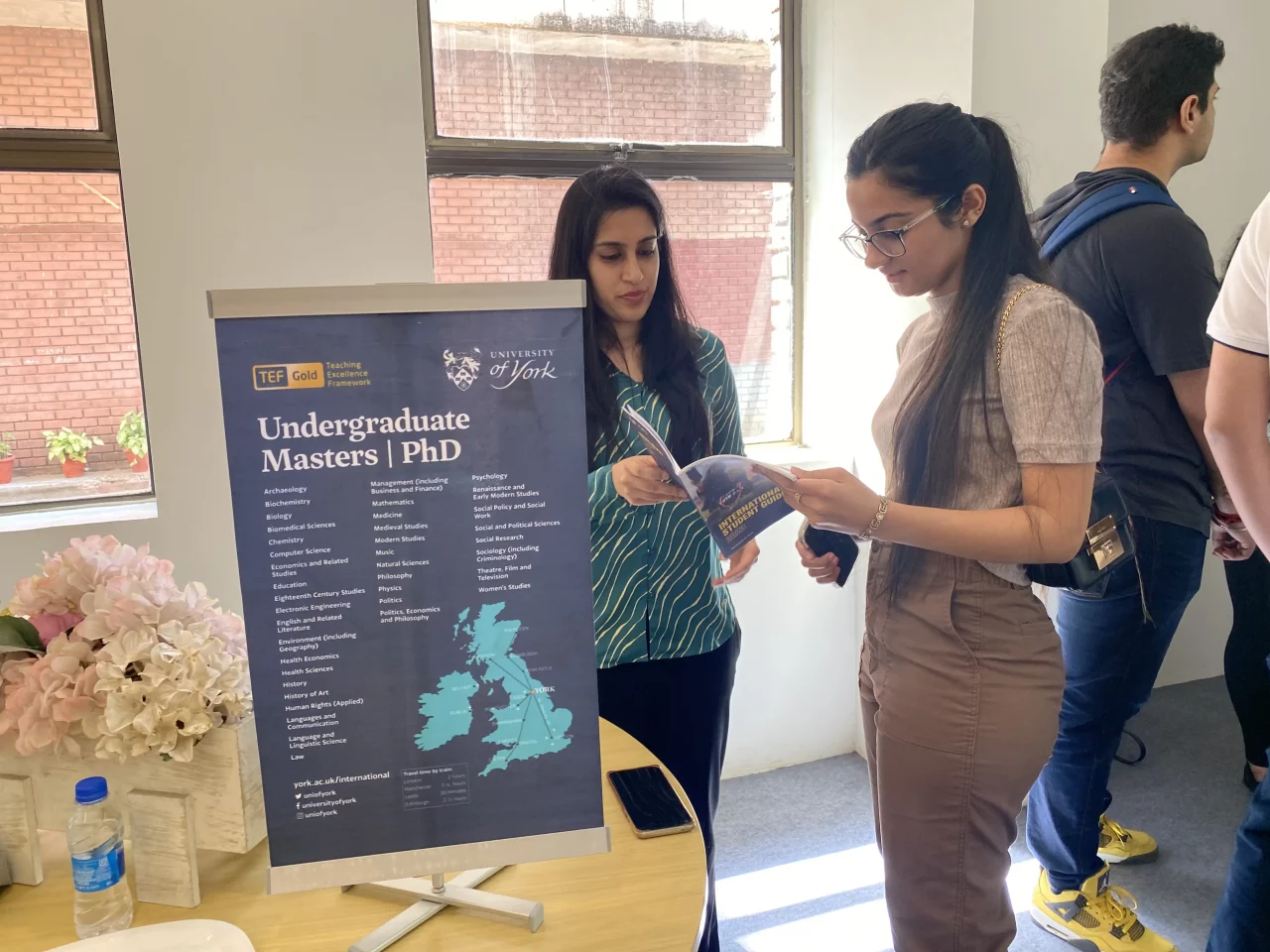 Furthermore, the one-to-one sessions of students with university counselors were extremely valuable for IILM students, as they were able to gain a deeper understanding of their career options and future opportunities. The chance to speak directly with experts in their chosen fields gave them an incredibly enriching experience for everyone involved.
As always the international event 2023 at IILM was a resounding success and a testament to the power of global cooperation and collaboration. We find ourselves grateful for being able to send our students abroad and provide them with great opportunities to expand their mental capabilities.
What is the Purpose of the
Study Abroad program:
College life is a part of your life where you have everything to explore-in. At this age, you have enormous energy, some amount of money, very less responsibilities, the ability to take your own decision, and absolute independence & abundance to experience your life. Now you can either choose to spend this time laying on your couch and binge-watching shows or explore the world full of new opportunities. This program is for those who want to explore their life, meet new people, experience a new culture, and want to learn new skills. 
"If you finished your degree sitting in a classroom, you've chosen the wrong college"
The primary purpose of the Study Abroad program is to make students comfortable adapting to the new environment, expand their knowledge, make new friends/network/connections, and most importantly self learn new skills.

How does the
Study Abroad program
help students:
The right college will enhance the soft skills of the student along with their academic knowledge. In earlier times students could avoid having any social skills/soft skills and having excel in just one skill would work completely fine for them, but in today's competitive world one has to be good at many skills to outperform others and lead the way of life. 
The Study Abroad Program helps students gain powerful soft skills by breaking their cocoon of comfort by sending them into a completely different country, culture, atmosphere, and environment, and constraining them to make new connections & expand their networks.
After going through this exchange program, students become comfortable with speaking different languages, communicating confidently, managing their life independently, and giving them a sense of being grown up.