What is MBA Business Analytics:
MBA in Business Analytics combines business management with data analysis. It assists businesses in assessing their performance, locating areas for improvement, and making data-driven decisions to achieve their objectives. 
It serves as a map and compass to steer the corporate ship towards goals, avoid dangers, and make the most use of resources. 
With every passing day, the markets are becoming more and more competitive. The company has to stay updated with all the happenings in the industry as well as within the company, so that's where a Business analyst comes in. An MBA in business analytics can help companies gain valuable insights into their operations, customers, and markets. With these insights, businesses can identify areas for improvement, optimize processes, and make informed decisions that can drive growth and success.
IILM has been preparing students to become great business analysts for the past 10 years.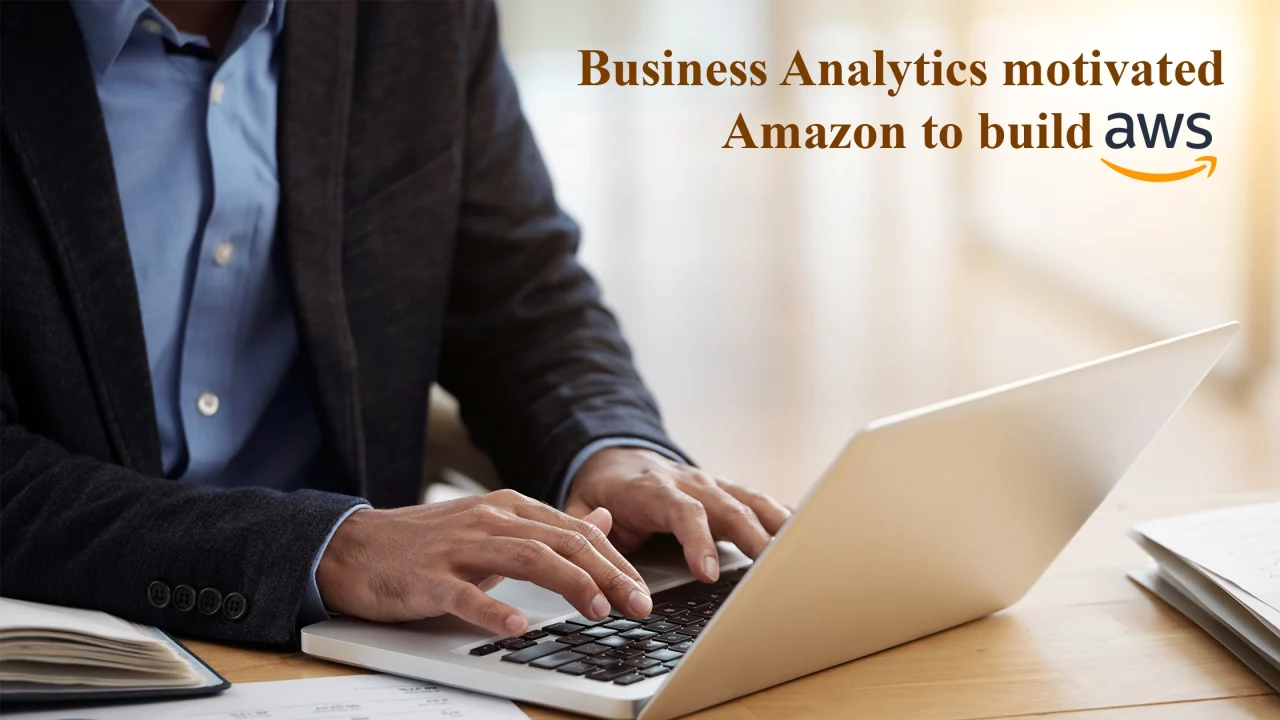 How Business Analytics Help Companies:
Do you know, all the digital services like Netflix, Zomato, Amazon Shopping, Make My Trip, etc. that we are using today, are running on cloud services that are provided by Amazon. But have you ever wondered how come Amazon became a monopoly in providing cloud services despite IT giants like Google, Microsoft, etc. in the market? The company gives all its thanks to business analytics.
Amazon did market research, studied the pattern of technological advancement, and identified the growth potential in the market for cloud services. They launched AWS, and it became an instant hit in the market, and today AWS contributes a significant amount of revenue to the company. 
This is just one example of how "Business Analytics" skyrocketed the growth of a company and gave them a competitive edge in the market.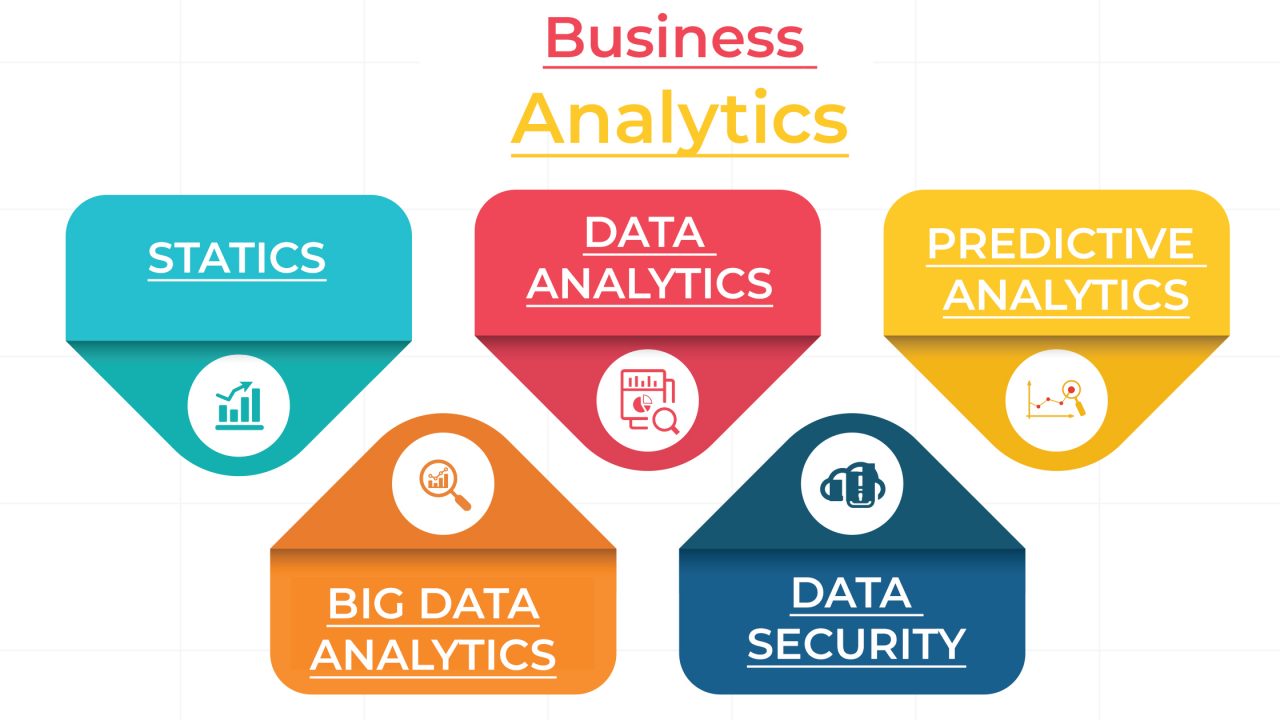 What will you learn in MBA Business Analytics:
Here are a few key skills that you'll learn in this course and how these skills will help you grow an organization.
Data Analytics:

It helps you make more logical and data-driven decisions, for example, a tea stall chain owner can use data analytics to identify places with more customer footfalls, do customer segmentation & design its services accordingly, etc.

Predictive analytics:

This course teaches you how you can logically predict/estimate/calculate the future of the market or how your product or service will perform in the market in the upcoming years.

Data Management and Security

: Business analytics is all about the data, so it is very important to not let your customers' data get into the wrong hands and keep it updated and safe.

Big Data Analytics

: Here you'll learn how to work with huge data sets with the help of software like Hadoop, Spark, NoSQL databases, etc.

Statistics

: Understanding statistical concepts, hypothesis testing, and regression analysis to extract insights from data.
Industry Experience: Being one of the best MBA universities in India, IILM is dedicated to equipping its graduates with relevant industry skills and preparing them for upcoming challenges.
MBA Business Analytics Salary:
| Year | Highest | Average |
| --- | --- | --- |
| 2021 | 16 LPA | 8 LPA |
| 2022 | 18 LPA | 8 LPA |
Scope in Business Analytics:
The company's thirst for skilled "business analysts" will never end. Because in today's digital landscape, everyone is continuously generating their data footprints, which companies use to precisely recommend the most relevant products/services to them. None of these recommendations can be made without the involvement of a business analyst, who can collect the data and extract useful insights from it.
Other than just making recommendations, a business analyst has huge scope in predictive analysis, risk analysis, operation analysis, financial analysis, and much more.
Further in the article, we're going to talk more about the job roles that business analysts get offered.
Eligibility for MBA Business Analytics:
To be eligible for admission, applicants should have a bachelor's degree from a UGC-recognized university or equivalent institution, with a minimum aggregate score of 50% or an equivalent grade (CGPA/CPI, etc.). Candidates in their final year of the bachelor's degree program can also apply, but they must provide the final year degree certificate/mark sheet later. Admission for these candidates will be provisional until they submit valid proof of passing the bachelor's degree examination with the required percentage of marks before the prescribed last date. Failure to do so will result in the automatic withdrawal of admission without further notice.
Applicants should have valid test scores in one of the following national-level tests conducted in the current year: CAT (conducted by IIMs), XAT, MAT, NMAT, CMAT, or GMAT. It's important to note that IIMs and XLRI have no involvement in the selection process or the program's conduct. GMAT scores are valid for 5 years, so please ensure that your scores remain valid until the enrollment date specified in the schedule.
Business Analytics Top Recruiters:
Job Roles Offered after doing MBA in Business Analytics:
IILM has been conducting student placements for MBA students for a very long time, and being an integral part of this organization, I feel myself to be the most eligible person to answer this question. So here's the complete breakdown of all the various job profiles offered in different profiles:
Finance Profile
Financial Analyst

Risk Analyst

Financial Consultant
Marketing Profile
Marketing Analytics Manager

Customer Analytics Manager

Product Manager
Sales Profile
Sales Analyst

Business Development Manager
Digital Marketing
Digital Marketing Analyst

SEO Analyst

Social Media Analyst
Human Resources (HR)
HR Analytics Specialist

Talent Acquisition Analyst
General Management
Operations Manager

Strategy Manager

Business Intelligence Manager
MBA Business Analytics Fee & Scholarship:
MBA Business Analytics Fee: IILM is known to have a competitive and justified fee structure, along with various scholarship programs to support the students who deserve it. Here's the complete breakdown of the fee structure for the MBA in Business Analytics.
Fee

Total

Year 1

5.4 Lakh

10.8 Lakh

Year 2

5.4 Lakh
Scholarship:
MBA students can get 10-40% of fee concession at IILM University here's the detail about the scholarships:
| | |
| --- | --- |
| Percentage | Eligibility |
| 40% | 80% in 12th + 70% in bachelor + 700 in MAT or 300 in CMAT or 240 in NMAT |
| 20% | CAT/XAT percentile between 71 to 79 |
| 10% | 60% above in B.Tech. or B.E. |