If you are an engineer who has freshly earned his or her degree, or a seasoned individual working a white collar job in a multi-national, there comes a time when you are faced with the question of 'what next'. For many, engineering is a means to an end or a truly uninhibited passion. Yet, many of us aspire to go one step further – than step often being management. But, is MBA a great career choice for an engineer?
As top management colleges in India such as IILM eagerly await the next set of applications for their MBA course, it is time for you to decide whether you want to pursue this option. If getting into the family business, becoming an entrepreneur, or landing a top management job at an MNC is what you eventually plan to do, then an MBA is definitely the right option. And we are quite optimistic that after reading this article, you will have already made your decision…in favor of MBA after engineering. Here's why:
You learn about the finer nuances of business:
Coming from an engineering background, you must already be aware of the technical and operational side of a business. But, in the long run, a business is all about expansion, productivity and profit – domains in which MBA graduates excel. An MBA program develops strong strategic, analytical and financial aptitude in candidates, setting them up to lead organizations one day.  Moreover, if you have a business idea, an innovation you want to market, or simply expand your family business, knowledge of management principles and subjects is critical.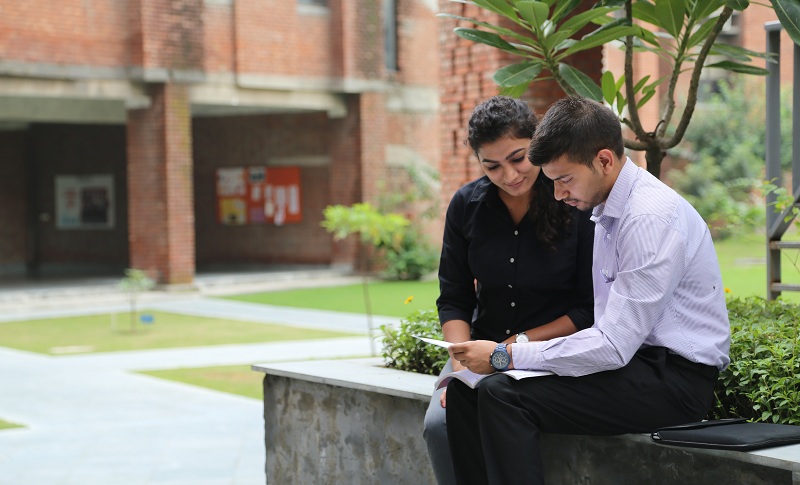 You get exposure like never before:
An MBA degree is highly dynamic and fast-paced. You will be constantly involved in projects, discussions, and debates which will challenge your problem-solving acumen, and impart to you the necessary leadership skills to rise to the top. Most importantly, you will get unprecedented practical experience in an MBA course – via internships, workshops, international study programs, corporate training and interning, etc. An MBA program will thrust you into the real-life business world, and provide you with opportunities to enhance your skillset.
You develop an entrepreneurial aptitude:
An MBA course also opens up avenues for you to become an entrepreneur. Many MBA colleges have tailor-made courses on this subject which allow students to develop and perfect their ground-breaking ideas and innovations into profitable business models. As an engineer, you might have always dreamt of solving the world's problems and disrupting industries with better services and product. Doing an MBA is how you can devise a blueprint for accomplishing this dream.
You benefit from extensive personality development:
In business, it's all about the personality, ethics, and manners. Making the right first impression is half the battle won. In an MBA program, one learns etiquettes and communication skills that are synonymous with the best leaders in the world.
You can land an extremely lucrative corporate job:
It is no secret that MBA courses promise great placements in the best and biggest corporate firms globally. If that is what drives you, then doing an MBA is the best decision you can take right now. After all, to reach the top of a company, you need to have excellent business skills, which is why companies hire management graduates with lucrative offers. In other cases, many top positions in your present company would most definitely require an MBA degree. This is where you can get an edge over your colleagues and gain a quicker and bigger job promotion.
Are you ready, now, to take the jump from engineering to management?