The bond I share with my students is an incredibly special one. This is a relationship which continues for life and, IILM University has given us teachers this flexibility to not only interact with our students inside the classroom but also outside.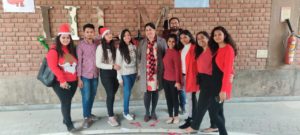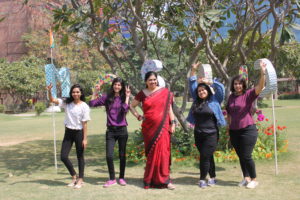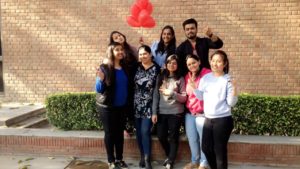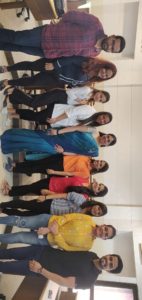 At IILM University, this is a relationship of respect, love and trust. The foundation of this relationship gets laid on day one when a student takes admission. It gets nurtured during the tenure of the student, continuing even after the completion of their program. The teacher is a mentor, a friend, philosopher and guide in the true spirit. The students have long conversations with their teacher – whether it is in a professional area or an academic concern or connecting on a personal level or just generally talking on any topic under the sun. There is seamless communication between the teachers and their students. At IILM University, teachers not only guide them to make informed choices about their careers, but also motivate them to bring out their true potential. They give them feedback so that they improve themselves. The teachers enhance their confidence levels so that they are prepared to face the challenging corporate world. Most importantly, they spend time with their teachers at IILM University. This relationship transcends the boundaries of formalities and the teacher acts as a mentor for the students.
At IILM University, we understand that students are at the cusp of an important juncture in their life, and they need the support of their teachers to hand-hold them in order to take judicious career decisions. IILM ensures that they have a smooth transition from being happy-go-lucky students to sincere and serious corporate professionals. The role of a teacher in shaping the life of the students at IILM is far more critical and serious business than anywhere else. At an age when most of the students are unable to take professional guidance from their parents, the teachers act as an anchor in their lives, giving them the direction they are seeking.
IILM encourages its students to come out of their comfort zones. As teachers, we persuade them to take challenging tasks and set tough goals for themselves. In the process, they emerge as winners, because they also learn the art of accepting failure and moving on in life, even if they are not successful.
On my part, I feel, it is this bond with the students that completes me as a teacher. It does not matter what time they call or send a message on WhatsApp. It is my commitment to them that they will get a response at the earliest, if not immediate. I do not believe in scolding them. In fact, I do not remember shouting at any of them ever. But it certainly does not imply that I accept whatever they do and say. It also does not mean that I am a lenient teacher. Throughout these 13 years in academics, students have always listened to me and complied to what I would have said. The students of my first teaching batch of 2007 still get back to me for help and guidance. And the reason for it is only one – I treat them as adults and very gracefully put across my point. I do not hurt them, nor do I say anything that I would regret later. I do not believe in taunting them, nor do I ever expose their weaknesses in front of others. I have never embarrassed them by sharing their personal experiences to other colleagues or students.
I conduct myself in such a way, that it gives them the confidence that they can connect with me and take my help any time they want to. This attitude has never let me down. It has made students connect with me, even if I would not have taught them in class. And not surprisingly, I am in touch with all the student batches that I have taught in these years, in some way or the other. I attribute this to the mutual love and respect that exists in my student-teacher relationship. I believe that if we want our students to become good human beings, we must treat them as one.