HR Analyst at Google, Alumnus Avlokita Narang shares her IILM experience
When writing about my experiences at IILM, I have so many thoughts playing and dancing around in my mind. There is so much to say yet to sum up the lively and life changing experiences in one blog is rather difficult. Summarizing the amazing and awesome memories and learnings into a few hundred words seems like an injustice to the holistic and multi-dimensional experiences I had at IILM. However, let me pen down some of my thoughts and memories for you.
Caring and Supportive Faculty Members at IILM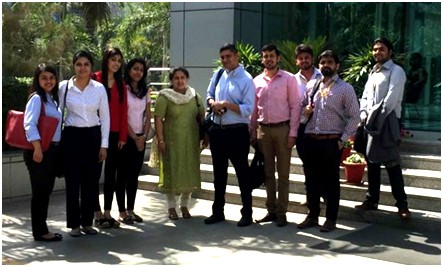 The foremost thing I want to share about is the faculty at IILM. They are all brilliant minds brimming with knowledge. The faculty members at IILM taught us not just theory but explained all the concepts through experiential learning and case studies that helped us understand the theoretical concepts better and how to apply them to real situations. They trained us, groomed us, and trained us to make great presentations as well as how to speak and conduct ourselves with confidence. Although the daily routine and long hours of teaching sometimes felt tough but the professional environment and the strict code of discipline constantly pushed us to learn and improve ourselves, I am really grateful for it because it prepared us well for all the future challenges.
While the professors believed in academic rigour, they were caring and warm. They were always approachable, ready to lend a helping hand to students academically and emotionally. I developed strong bonds with my professors and some of them are still like family to me.
Industry Exposure at IILM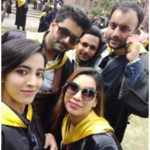 We were exposed to industry and their working style as IILM regularly organized industry visits, conferences attended by industry leaders, invited international guest faculty and internships. All these activities made us corporate ready by increasing our understanding of how the real-world works. The learning in the classroom and beyond had a long-lasting impact on my professional choices, decisions, and journey.
Exposure to International Education at IILM
The study abroad program offered by IILMprovideda great exposure to the students and we learnt about the nuances of business studies in other parts of the world. I had gone to University of Winnipeg in Canada and was exposed to a new culture and society as well as learnt about international business practices. I gained confidence and was able to do much better in my personal and professional interactions because of the study abroad program. The exposure was especially helpful when I began working in the corporate world.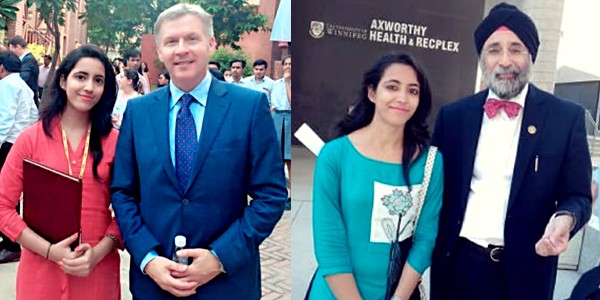 After completing my PGDM I began my corporate journey and my experiences at IILM helped me to successfully manage my professional life. I can successfully approach problems, find solutions, and make right decisions because of my training at IILM. The encouragement received has also helped me to continue with my passion for public speaking and creative writing.
Thank you IILM for making me believe in me through an all-round educational experience, a holistic exposure and the support of your caring faculty
Avlokita Narang
Batch 2016-18