With periodic imbuement of scholastic values and motivational labor on personal ambitions for the enthusiastic pupils, our programs endeavor an assemblage of leadership qualities. The Undergraduate Business School (IILM), Lodhi Road is among the top BBA colleges in India for management programs.
At IILM's undergraduate college UBS, the curriculum ranges beyond penning down and memorizing texts and learning to draw figures. With practicality being the driving factor of our program, an individual inherits the dynamics of group behavior and how to lead others towards growth and prosperity. The BBA in Entrepreneurship is among the top-notch courses that bridge the gap between school and college education most effectively.
The Tangible Resource
The facilities on campus have been carefully dedicated for the convenience of the beginners in search for a bright future. Apart from the digitally forward lecture halls, theatres, dedicated rooms for tutorial exercises and the academic use of students, you can find a unique set of facilities on the campus.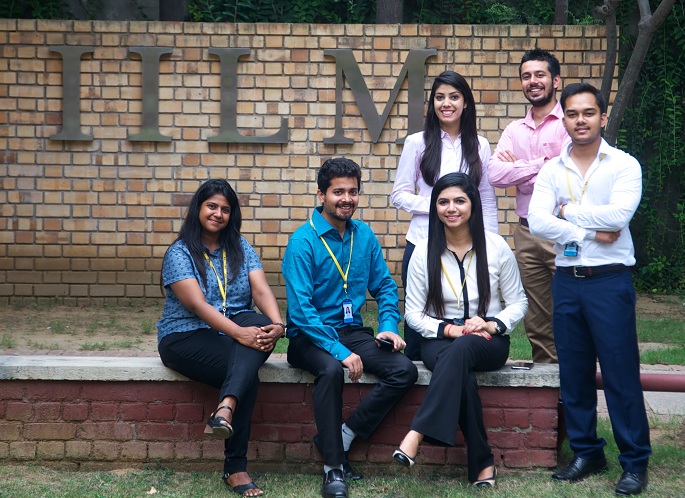 The Stock Trading Room is the highlight of the resource section where students witness an emulated environment of trade in the real stock exchanges. With live price feeds coming directly from the NSE, MCX, and NCDEX, the students have the opportunity of understanding the dynamics of financial business with mock money.
The Clubs of Masters
The theory of looking beyond classrooms stretches wider than the realm of academics at IILM. As a part of networking and effective communication, the student clubs have been distributed into sections of diverse cultural activities. What makes it such a learning experience is that the students get to connect with peers with similar recreational interests in addition to the faculty of the same mind. The groups, however, relinquish executive control to the students giving them a taste of leadership at each step. You may choose from the following fraternities:
Global Engagement
Cultural
Marketing
NGO
Finance
Debate
Social Media
Current Affairs
Sports
Entrepreneurship
HR
Adventure
Realm of Opportunities
Creativity and skills of the students are further nurtured with trials and exhibition and we proffer events that showcase their zeal for achievement. The competitions range from filmmaking on social issues, international higher study summits, and entrepreneurship conferences with experts, company visits to the much-awaited annual convocation, and the like.
Let us take the conference for example, wherein a set of speakers from different industries approach the podium to address the young minds to get together and discuss the modern concepts of entrepreneurship. The basic purpose is to spearhead development in India's 'Make in India' and 'Startup India' initiatives.
The 3-year course is an amalgamation of the imperative and otherwise unique skills and techniques that are assembled with precision for the individual to identify opportunities and wield it according to their own capability and dreams.