In today's cutthroat work environment, having an MBA can be quite beneficial to raise your salary package and gain an in-depth knowledge on business skills. With so many high-paying employment alternatives available, MBA graduates must know the top job options that can result in high wages and long-term success given the growing need for skilled professionals. This post will take you through 5 lucrative job positions that an MBA holder can pitch to showcase their business management skills, and the role of IILM University in helping MBA students to sharpen their business analytical skills which can help pitch their dream jobs.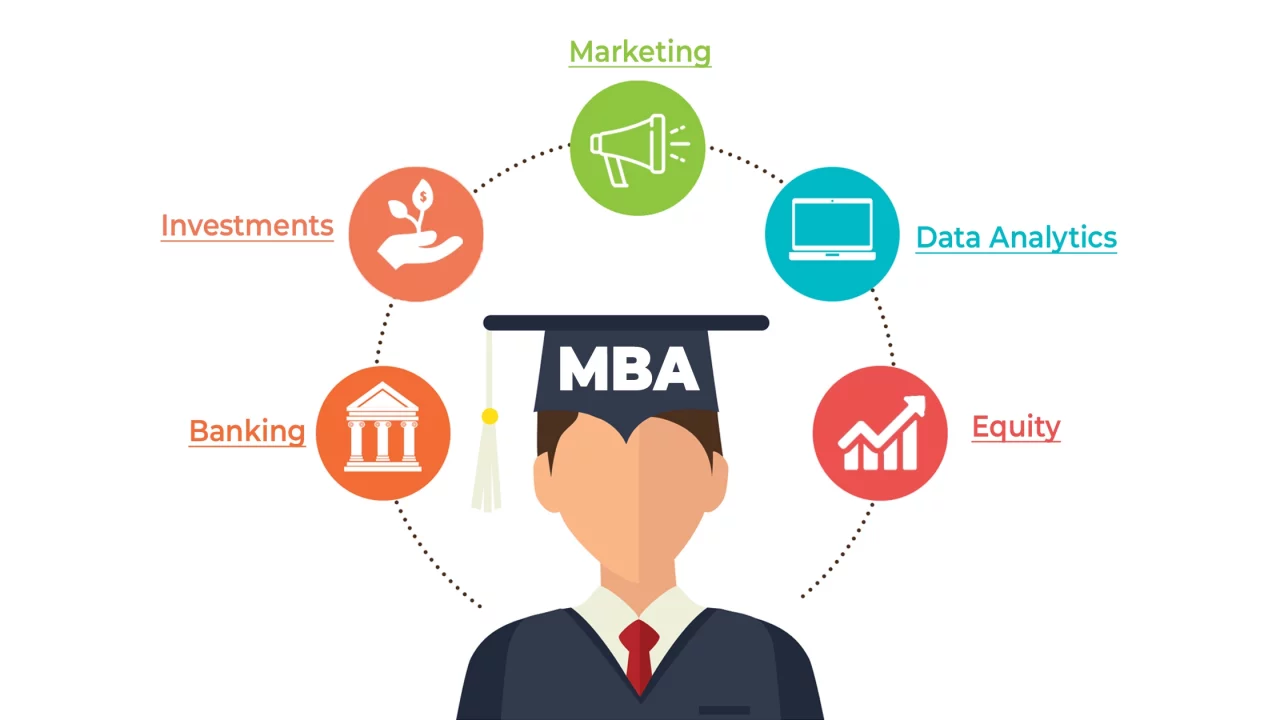 Top 5 High-Paying Careers after MBA:
1. Investment Banking (Specialization Finance):
Fresher Salary: ₹6-12 Lakhs
One of the most sought-after professions for MBA graduates is investment banking. In this job role, you'll be instrumental in securing funding for businesses, advising on mergers and acquisitions, and offering customers strategic financial guidance. You can succeed in this industry and get a substantial wage if you have a solid grasp of finance and great analytical abilities.
2. Marketing Management:
Fresher Salary: ₹7-12 Lakhs
For MBA graduates with excellent communication and analytical skills, marketing management is a well-liked job path. You'll be in charge of creating and implementing marketing strategies as a marketing manager to boost sales, increase brand recognition, and increase your company's market share. Marketing management is a desirable job path for recent MBA graduates due to the possibility of high earnings and career advancement.
3. Management Consulting:
Fresher Salary: ₹8-12 Lakh
Another frequent employment choice for MBA grads is management consulting. As a management consultant, you will work with companies to analyze their operations and suggest suggestions for change in order to help them perform better. You can have a major impact on your clients' company while earning outstanding pay thanks to your knowledge of several management disciplines.
4. Private Equity
:
Fresher Salary: ₹10-15 Lakh
Private equity specialists collaborate with investment firms to buy, run, and ultimately sell businesses across a range of industries. Having an MBA enables you to take advantage of your financial and analytical abilities to spot possible investment opportunities, assess their potential returns, and negotiate deals that are advantageous to your business and the firms you invest in. For MBA grads looking for a professional path, private equity is recognized for its high pay and bonuses.
5. Data Analytics Manager
:
Fresher Salary: ₹7-14 Lakh 
For companies trying to use data to drive decision-making and boost performance, data analytics has become a crucial area of focus. You may assist organizations in making data-driven decisions, creating data-driven strategies, and improving their operations as an MBA graduate with a background in data analytics. Excellent career prospects and earning potential are available in this profession.
Requisite Skills sets for each career path:
You'll need to build a strong set of abilities and attributes if you want to excel in any of the high-paying aforementioned professions. Here are a few abilities that can help you secure a successful career in MBA:
Outstanding analytical and problem-solving skills (

transdisciplinary; management skills- majors finance/marketing).

Excellent interpersonal and communication abilities (communication, writing skills & organizational behavior).

Possessing both leadership and team management skills (trans: op, management, strategic, OB).

Thorough knowledge of corporate operations and strategy.

Open to learning and adapting to the changes. 
What we offer at IILM:
The MBA program at IILM University is designed accurately to make its students succeed in every aspect of their careers by teaching them real-time, industry-oriented concepts and equipping them with the skills high in demand in today's job market.
Salary potential and growth opportunities
Depending on the industry, region, and years of experience, the typical compensation for these high-paying occupations after an MBA might vary significantly. However, these professions are renowned for providing competitive pay and lots of room for development as your career advances.
Summarizing:
Thus, completing an MBA can help you maximize your earning potential and professional development by opening up a wide range of high-paying work options. Investment banking, management consulting, private equity, data analytics, product management, marketing management, and entrepreneurship are among the most profitable and satisfying employment options for MBA graduates.
Building a strong skill set and remaining adaptable in the always-changing corporate environment are crucial for success in these sectors, and that's where IILM University is stepping in to give MBA aspirants a brighter future and enhance their overall personality.
"This article is written by H. Karan Kumar in association with Prof. Taran Kaur."