Introduction:
Amid crores of pending court cases, India is witnessing a huge demand for skilled lawyers, advocates, and judges. A lawyer is a crucial part of the Indian judicial system, dedicated to maintaining harmony in society. However, none of this would be possible without the knowledge centers of our country, which are working tirelessly to provide law students with cutting-edge legal education and all the necessary practices required to mold them into successful lawyers. One such educational center is IILM University, which brings accomplished lawyers into the classroom to teach law students and provide them with real-life experiences with one of the biggest moot courts in the field.
In this article, I am going to guide you through the entire process of becoming a lawyer from scratch. You can also use this as a roadmap for your law journey.
Law as a career:
A job in law is very fulfilling because it gives lawyers the ability to change people's lives and run the path of justice more effectively. They have the skill to represent clients, make arguments, and negotiate agreements as legal experts, having a big impact on people and communities. This line of work also provides access to powerful networks that link lawyers with other senior lawyers, judges, public servants, and corporate executives, establishing beneficial connections and providing chances for collaboration. A lawyer can also have a significant impact on society by promoting social reform, standing up for marginalized people, and helping to create fair and just laws. In short, a profession in law offers a special combination of benefits, authority, and the chance to have an enduring impact on society.
6 Steps to Become a Lawyer:
Here's a full comprehensive guide to making a successful career in law:
1. Obtain a Law Degree (LL.B.)
You must first earn an undergraduate law degree (LL.B.) before you can practice law in India. The two main paths to earning an LL.B. are as follows:
1. Integrated Law Degree (5-year program):
This program is for students who have completed their 10+2 education. In India, a number of universities like (IILM University) provide integrated law programs like B.A. LL.B., B.Sc. LL.B., B.Com. LL.B., and B.B.A. LL.B.
2. 3-year LL.B. program
Graduates with a bachelor's degree in any field are eligible for this program. The three-year LL.B. program offers comprehensive legal knowledge and only focuses on legal topics.
2. Clear the All India Bar Examination (AIBE):
You must pass the All India Bar Examination (AIBE) after earning an LL.B. in order to practice law. After passing the AIBE, you will receive the "Certificate/license of Practice," which entitles you to represent clients in any court in the nation.
3. Gain Practical Experience:
You need to develop your practical legal experience if you want to advance in the legal field and become a judge. This includes working for law firms, running your own business, or giving corporations or government organizations legal advice. Concentrate on honing your legal skills in this phase, particularly those related to research, drafting, negotiation, client counseling, etc.
4. Prepare for Judicial Services Examinations
In India, you must pass the relevant State Judicial Services Examination or the Higher Judicial Services Examination in order to become a judge. The High Courts or Public Service Commissions of the relevant states are responsible for administering these tests.
1. State Judicial Services Examination
Eligibility: LL.B. degree and a minimum of 2-7 years of experience (varies by state)
2. Higher Judicial Services Examination
Eligibility: LL.B. degree and an age between 35-45 years.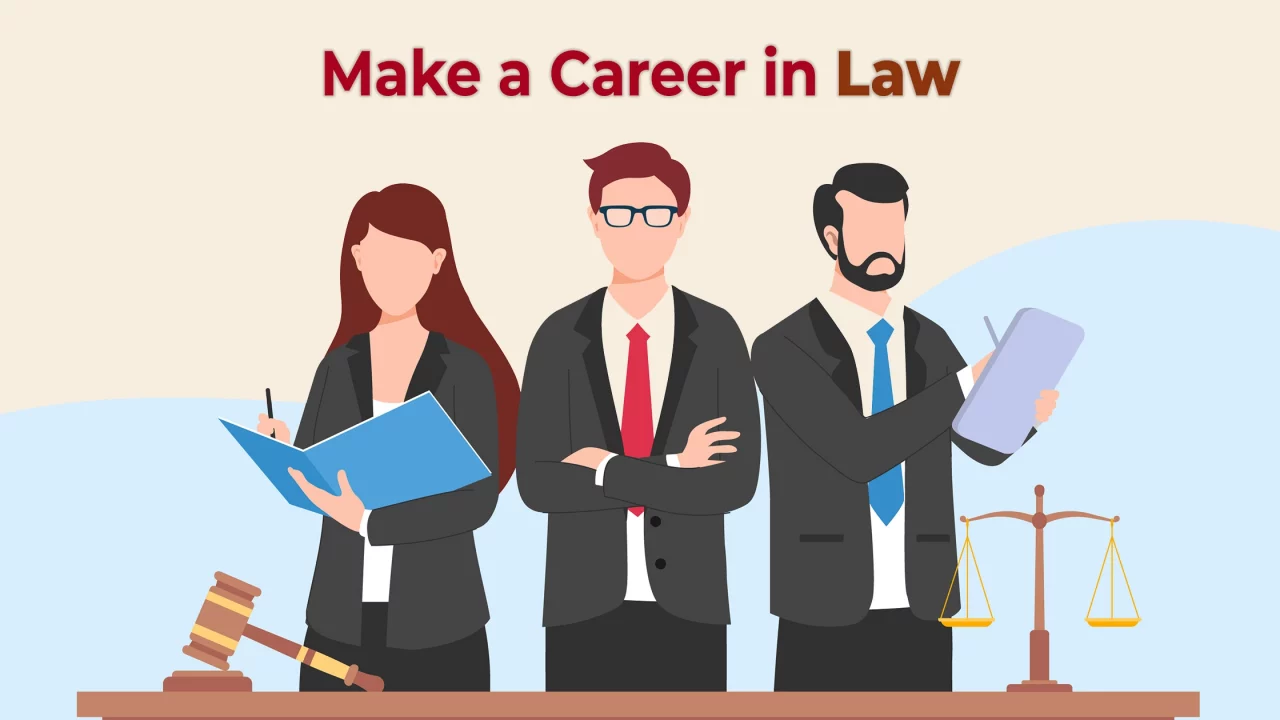 5. Clear the Judicial Services Examinations
These tests are divided into three parts: the preliminary, mains, and interview. Civil and criminal laws, the Indian Constitution, the Indian Penal Code, the Code of Civil Procedure, the Code of Criminal Procedure, and other pertinent laws are frequently covered in the course curriculum. To perform well on the exams, it is essential to gain a thorough understanding of these subjects and practice frequently.
6. Undergo Judicial Training
You will be appointed as a judge (civil judge, junior division, or judicial magistrate, first class) after passing the judicial services examination, and you will go through a rigorous training program at the relevant state judicial academy. This training will equip you with the skills and knowledge necessary to perform your judicial duties effectively.