For three eventful days, IILM, one of the best MBA colleges in India, was buzzing with the 5th International Conference on Resolution to Resolve: Sustainability Practices in Industry and Education. And what a spectacular learning experience it turned out to be.
Amongst its many plenary sessions, the most awaited one was on Innovation and Sustainable Competitive Advantage that was pegged for post-lunch on Day 2. The agenda revolved around expanding the scope of innovation to include not only creating something entirely new but coming up with novel ideas to solve existing problems in the society. Over 90 minutes, four experts shared their experience and their respective organization's impactful innovations bringing about a positive sustainable change.
Here are the four lessons I learned after attending the same: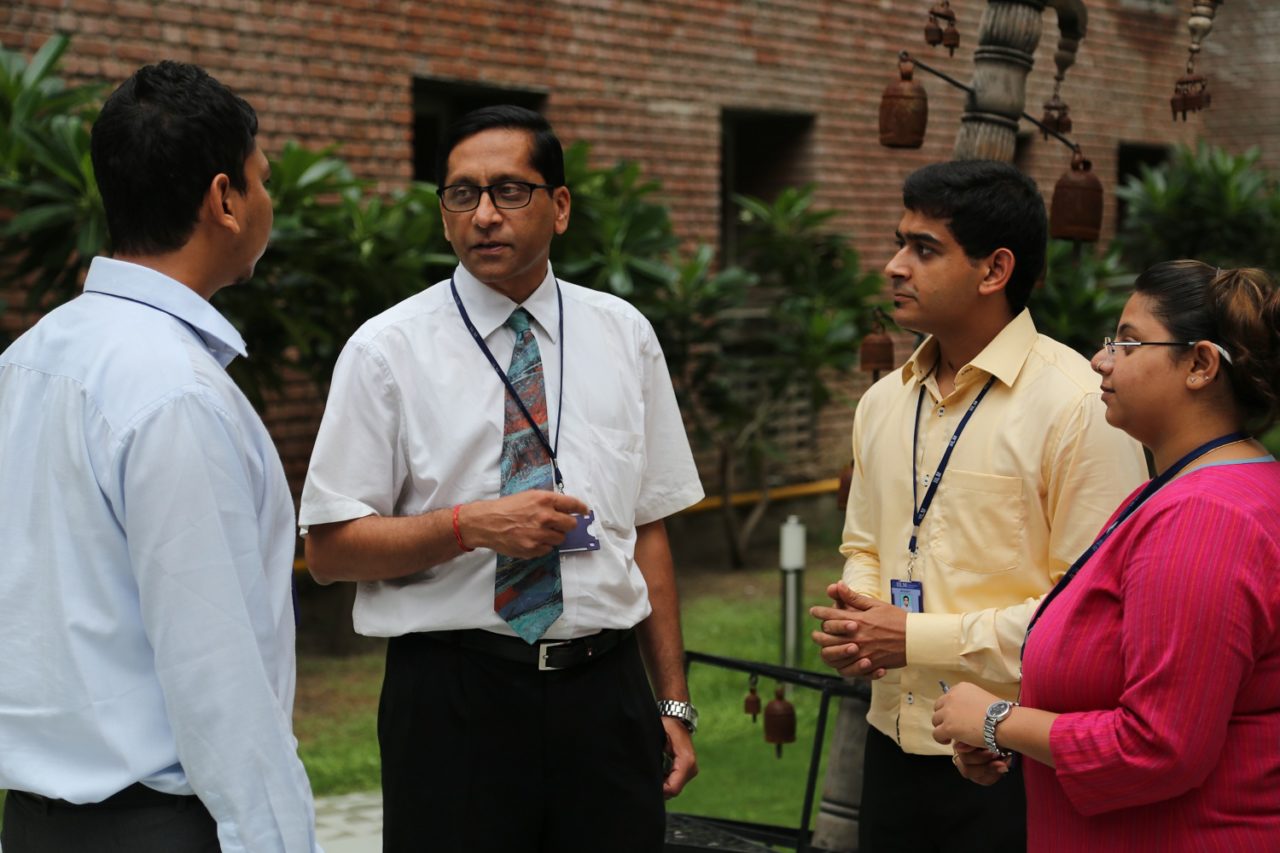 Management and education are two different languages:
In her talk, Dr. Shalini Lal focused upon the challenge of understanding innovation at management institutions, and integrating it at every level with purpose. Dr. Lal also differentiated the two languages of management and education on various points, such as failure, which is often viewed negatively in management, while being conversely true in innovation labs.
"There need to be enough people at the highest levels of an organization who understand and are able to speak the language of innovation for them to be able to see potential in ideas that get generated," she remarked.
Block-chain technology is the next big thing in sustainable development:
Mr. Ravi Chamria, CEO, Block Chain Enthusiast and Fintech Expert, was the next speaker in the session who enlightened the audience on the history of block-chain technology and Bitcoin, its components, and how his organization has used it as a game-changer for sustainable innovation in fields such as food supply chains and mining.
Commenting on the complete transparency and sustainability of a blockchain process in businesses, Mr. Chamria said, "Through a smart contract on the blockchain, it is ensured that whatever has been authorized through a sustainability certificate, it is being adhered to."
The purpose of every business should be innovation
 Next, Mr. Ravi Bhatnagar, Head External Affairs & Partnerships, Reckitt Benckiser, spoke about the various collaborations of his firm with the UN and its Sustainable Development Goals, as well as the various innovations that the company has introduced, like the Rexbot AI for queries on sexual health or Augmented Reality for delivering education. Another interesting topic which he touched upon was the need to encourage B-school and PGDM students to come up with innovations of their own, something which Reckitt Benckiser's Mavericks Challenge does by creating an innovation pipeline and platform for the brightest management minds of the country.
"If we are not purpose-led, and if we are not thinking about innovation and sustainable competitive advantage, there are good chances of failure. The purpose should come before business. If you are not investing in the future, which is the next 10 years, in terms of your consumers, it will be too late," he concluded.
Sustainable development from the perspective of work-life balance:
The final speaker at the session was Prof Holger Briel, Dean, Xi'an Jiaotong Liverpool University, China, who discussed the concepts of co-living and co-working spaces and read his paper on the findings of both practices in Europe and India. Interestingly, Prof Briel was not an endorser of the practices as he called for inclusion of employee happiness as an important factor in the sustainability of businesses and organizations. Towards the end, he gave three recommendations at a personal, organizational and government level that can enable organizations and individuals to create perfect work-life balance.
To sum up, the future of management and organizations is intricately tied to innovation which takes into account sustainable development goals set by the UN. For aspiring students of business, this was a great lesson in the importance of sustainability and the need to think out of the box.