As it goes with diamonds, they aren't discovered already polished and shining. A piece of diamond requires a skilled hand that polishes it and cuts it into an object of beauty. Something similar can be affirmed about entrepreneurs who must be instructed and nurtured to mold them into becoming responsible leaders for tomorrow.
Such an initiative at IILM in its BBA subject is known as the Entrepreneurship Development Centre (EDC) that is established to assist aspiring minds towards business endeavors. The center is structured to provide a comprehensive platform to budding businessmen from the conception of the idea to approval, instigation and finally the commercialization.
How does EDC help students?
Networking- the EDC networks serve as an important pool of advice and career opportunities for college students, and they have access to a larger pool of people for networking
Exposure to Startups – the startup ecosystem is wide and holds opportunities for the young and ambitious. Early exposure to practical skills, expertise and perspective clarify doubts and help them to commence and run a business of their own
Realising the Ideas – the final step of execution is given enough emphasis so as to let the student grow on his/her own with support from the veterans.
Advantages of EDC
The basic functions of the center begin with inculcating a strong zeal for the entrepreneurial sector
Next, the process inculcates a culture that is formed on a favorable entrepreneurial ecosystem
Finally, the students are individually taught to work on their entrepreneurial skills to compete in the real world under real pressure.
The Process:
Personalized mentoring – dedicated faculty with expertise in particular fields take the students through a structured process to imbibe a set of skills in individuals
Interaction with domain experts – it is the hub of communication with experts from various fields in the industry that interact in the matters specific to individuals
Live company projects – regular visits at reputed companies for practical knowledge and a first-hand assessment of processes.
Events & Conferences:
The 'Annual Entrepreneurship Conference' is an example of an aim to maintain entrepreneurial thinking in an uncertain environment. The conference brings together a group of successful businessmen and young and energetic start-up owners who guide the students towards their goals.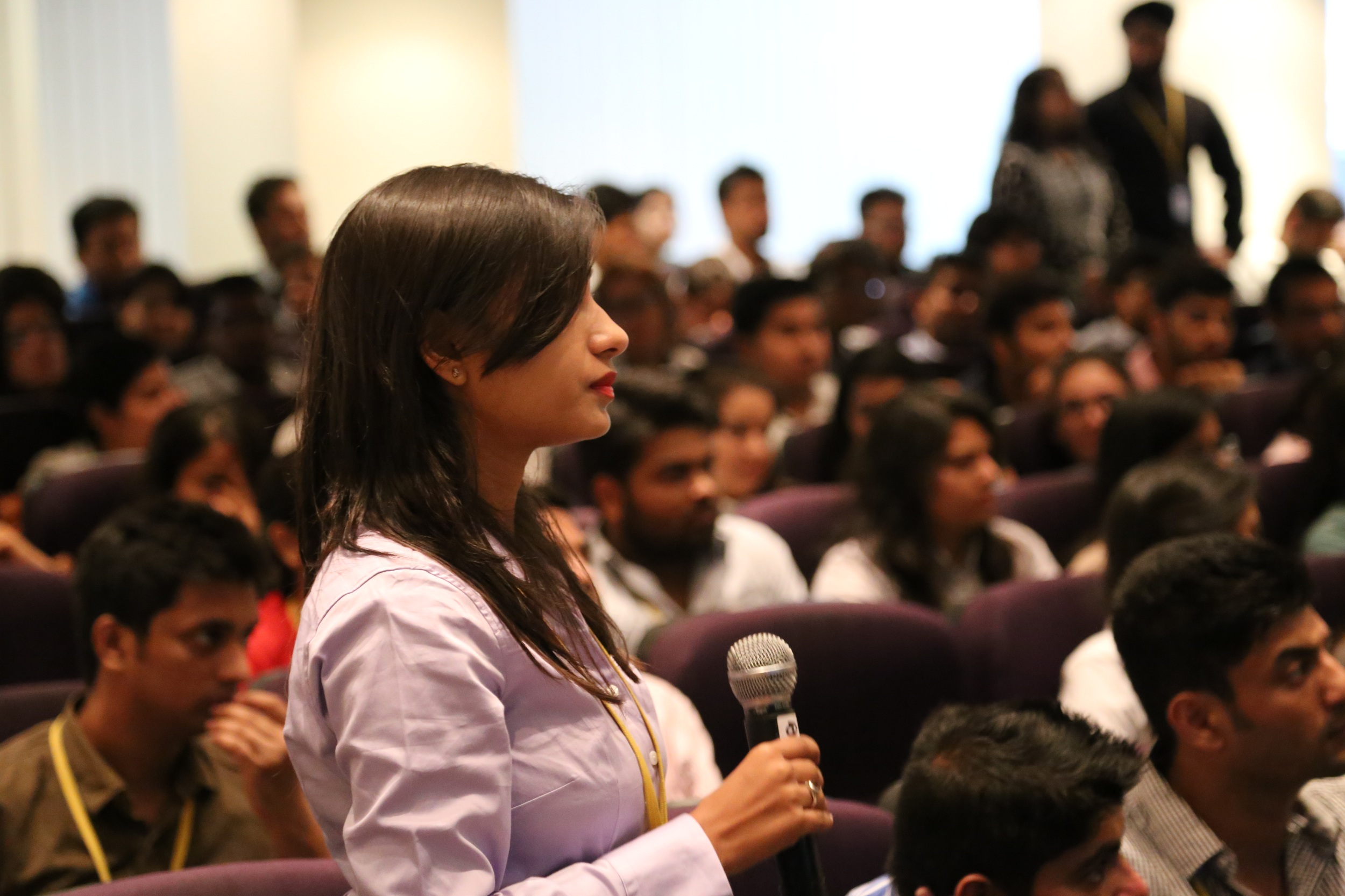 Workshops:
'Opportunity in India and World' – workshops that match the standards of top BBA colleges in India are periodically organized to give the students an idea of contemporary conditions in the corporate sector. Additionally, they are familiarised with the technologies that govern the sector
Opportunity Recognition and Idea Generation – helps impart cognitive knowledge to the students in order to equip them with the ability to identify the potential areas of opportunity in the industry.
To iterate, EDC provides a stage to potential ideas that drive the young and eager minds. The students can look up to the EDC for preparation, mentorship and intellectual support by the faculty and alumni.