Every year, thousands and thousands of young aspiring minds aim to get into a top management college. The prestigious PGDM degree, they believe, will unlock their future and give wings to the dream of entrepreneurship they have harbored for long. At IILM, the philosophy lies in strengthening this belief and shaping future leaders of the world every step of the way. This is why IILM is often on top of the wish-lists of prospective PGDM students.   
So, what makes the PGDM degree at IILM so lucrative? Why do PGDM students opt for IILM to help them carve a niche for themselves as top management professionals in the future? Let's find out the answer:
A truly international curriculum
IILM has literally brought the world's best management education to India's doorstep with course modules that imbibe the best offerings from curricula of globally-known B-schools such as the Stanford Graduate School of Business, Wharton Business School, and IIM-Ahmedabad. At the core of it all lies experiential learning through Field, Career Trek, and Managerial Skills. Across 6 terms, students get to learn from Business Simulation and case studies that help them convert their concepts into real-life management solutions.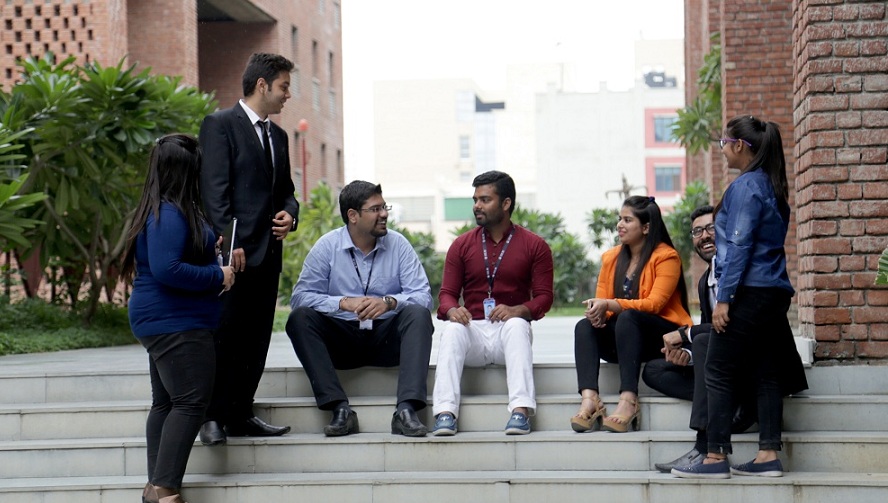 A global study experience
What sets apart the PGDM course at IILM, the best management college in Noida for global experiential learning is the month-long international study program in Finland, Germany, Canada, Spain, or France. This exposure serves to provide students with a life-changing learning experience abroad that sensitizes them to diverse cultures, the importance of international relationships, and the development of skills to build them.
Experienced faculty and mentors that make learning fun:
The ground-breaking PGDM curriculum at IILM would be of no use if there weren't a faculty with vast industrial experience and teaching acumen. The teachers and professors at IILM strive to share the same vision and dream as their students. In the exclusive mentorship programme, every student is allotted a faculty member aligned with the skills and interests of the student. For 25 years, the faculty has churned out more than 9000 business leaders and entrepreneurs through ultimate dedication to every individual's goals.
Placements, internships, and bucket-loads of opportunities
Ask any PGDM student the need for stellar placement and training opportunities at a management college, and he or she will probably place it on the checklist. IILM thoroughly believes that any management education should be backed by walking the walk. Therefore, great emphasis is placed on providing students with real-life corporate experience via a 3-month summer internship program with global business corporations. The placements at IILM are a serious affair, with students being able to pursue opportunities provided by over 300 renowned companies according to their interests. The Career Development Center and career training courses like Field Immersion Experience for Leadership Development ensure that every student gets the best placement possible!
A campus that is a home away from home
Furnished with world-class classroom, hostel, and other facilities, IILM's three campuses are a beehive of activity, hope, laughter, and success. They are also easily accessible to the business and corporate hubs around Delhi-NCR.