Why B-Tech in Mechatronics:
B.Tech in Mechatronics is a specialized engineering field that integrates principles of mechanical, electrical, and computer engineering, as well as control systems and robotics. It focuses on the design, development, and operation of intelligent and automated systems that involve mechanical components, electronics, and software. This course equips students with the skills to design, analyze, and maintain advanced machinery and automated systems, blending the best of multiple engineering disciplines.
In today's technologically advanced world, the demand for smart and efficient machines is on the rise. B.Tech in Mechatronics prepares students to be at the forefront of this field, enabling them to create innovative solutions that revolutionize industries such as manufacturing, robotics, automotive, aerospace, and healthcare.
Application of Mechatronics in Industry: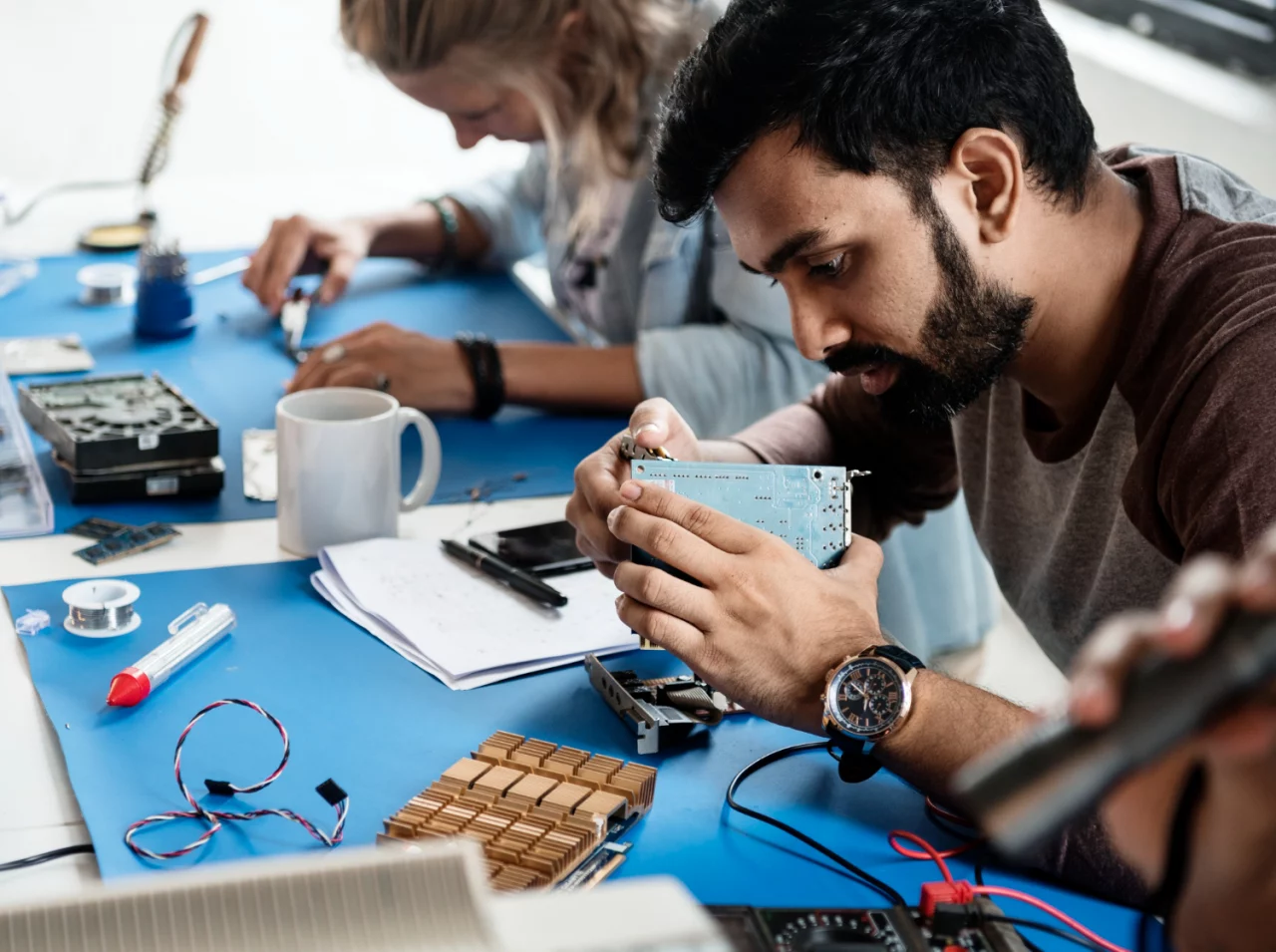 Mechatronics finds applications in various industries where the integration of mechanical and electronic systems is essential. For instance, in the automotive industry, mechatronics engineers play a crucial role in the design and development of intelligent systems for vehicles, such as anti-lock braking systems (ABS), engine control units (ECUs), and advanced driver assistance systems (ADAS). In the manufacturing sector, mechatronics is instrumental in the automation of production processes, robotics, and quality control systems. Additionally, mechatronics has applications in healthcare, where it contributes to the development of medical devices, prosthetics, and surgical robots.
Skills & Competencies of Mechatronics: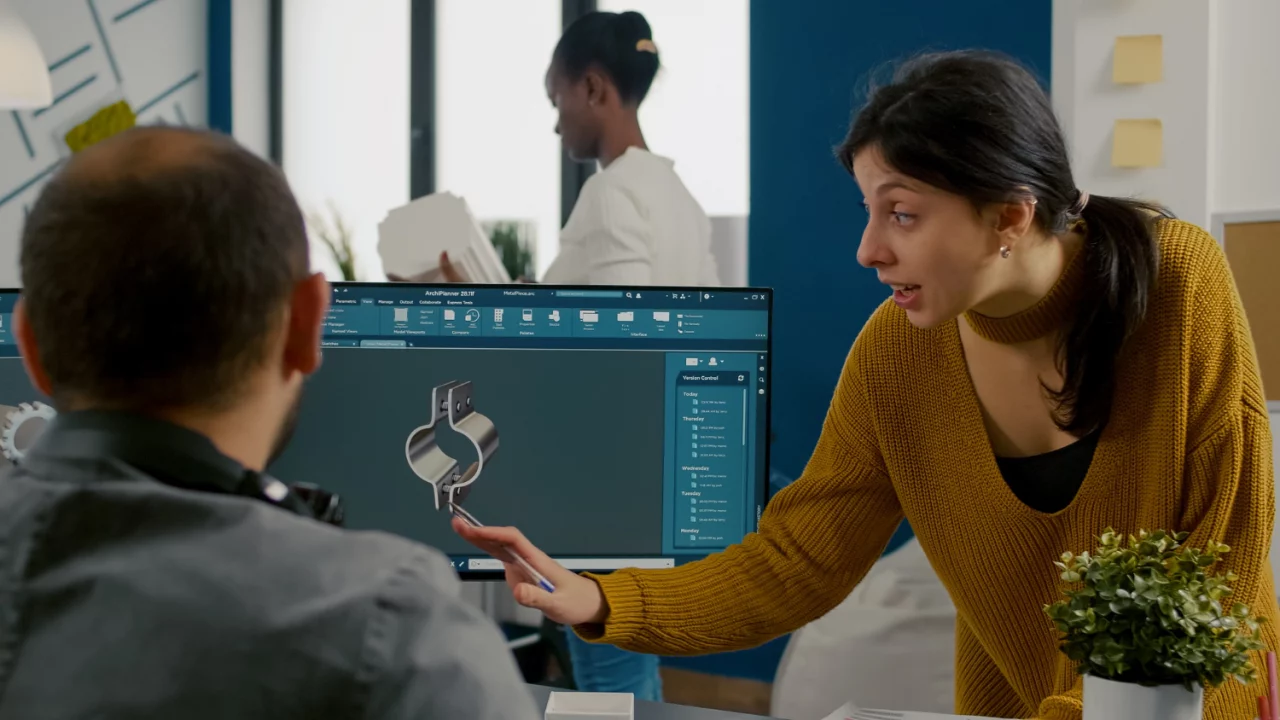 B.Tech in Mechatronics equips students with a diverse set of skills that are highly valued in the industry. Here are a few key skills you'll learn in this course and how they can contribute to an organization's growth:
Mechanical Engineering: You'll gain a strong foundation in mechanical engineering principles, allowing you to design and analyze mechanical systems and components.
Electrical Engineering: You'll learn about electrical circuits, power systems, and electronics, enabling you to work on the electrical aspects of mechatronic systems.
Control Systems: This field focuses on designing and implementing control algorithms to ensure the optimal performance and operation of mechatronic systems.
Robotics: You'll acquire knowledge in robotics, including robot kinematics, dynamics, and programming, enabling you to develop intelligent and autonomous robotic systems.
Programming: Mechatronics involves software development for controlling and operating automated systems. You'll learn programming languages such as C++, Python, and MATLAB to code and interface with hardware.
Scope of B.Tech in Mechatronics Engineering: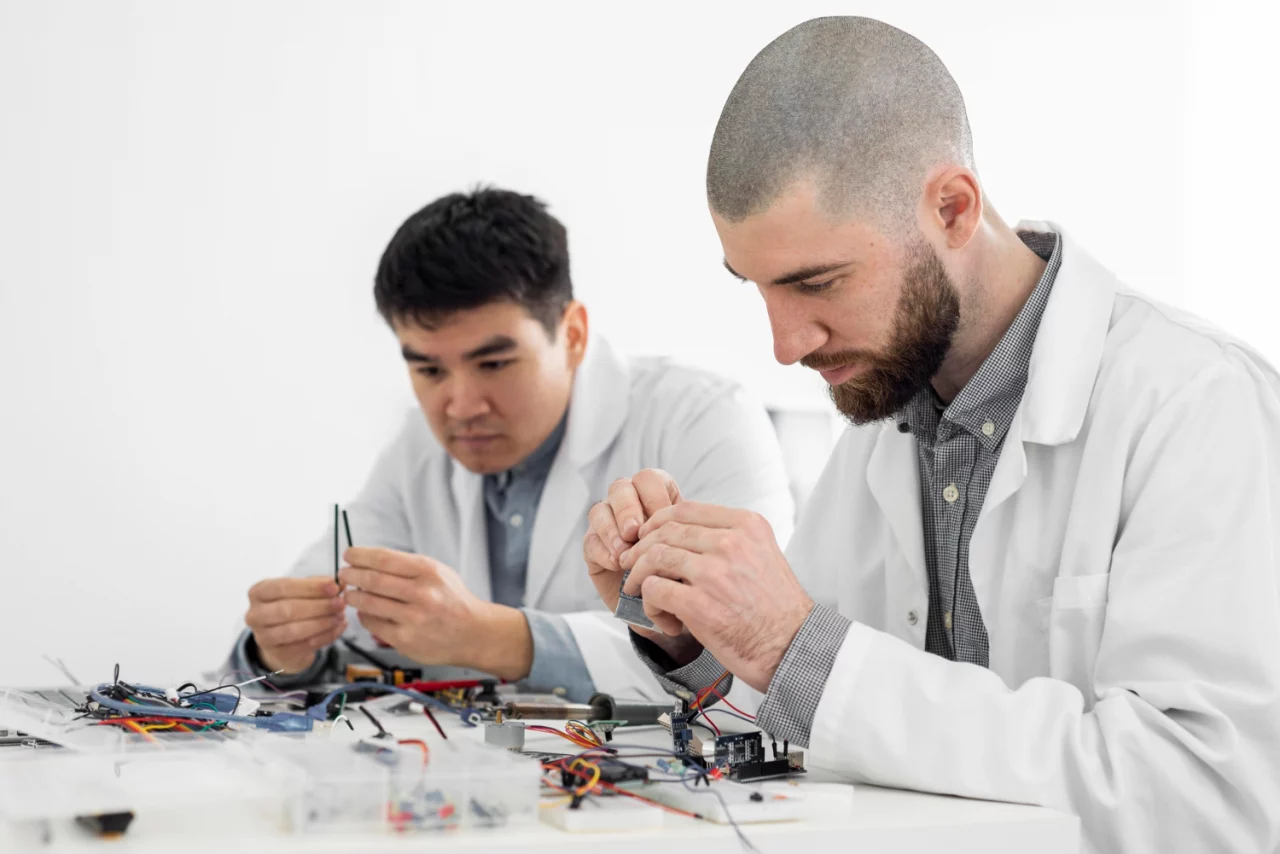 B.Tech in Mechatronics offers excellent career prospects in a wide range of industries. With advancements in automation, robotics, and artificial intelligence, the demand for mechatronics engineers is rapidly growing. Mechatronics professionals play a crucial role in developing advanced machinery and automated systems that improve efficiency, accuracy, and productivity.

Mechatronics engineers can work in diverse fields, including manufacturing, automotive, aerospace, robotics, healthcare, and consumer electronics. They can take up roles such as mechatronics engineer, robotics engineer, automation specialist, control systems engineer, and product development engineer.
Mechatronics Engineering Salary:
| Year | Highest | Average |
| --- | --- | --- |
| 2021 | 16 LPA | 8 LPA |
| 2022 | 18 LPA | 8 LPA |
Elegibiity for Mechatronics Engineering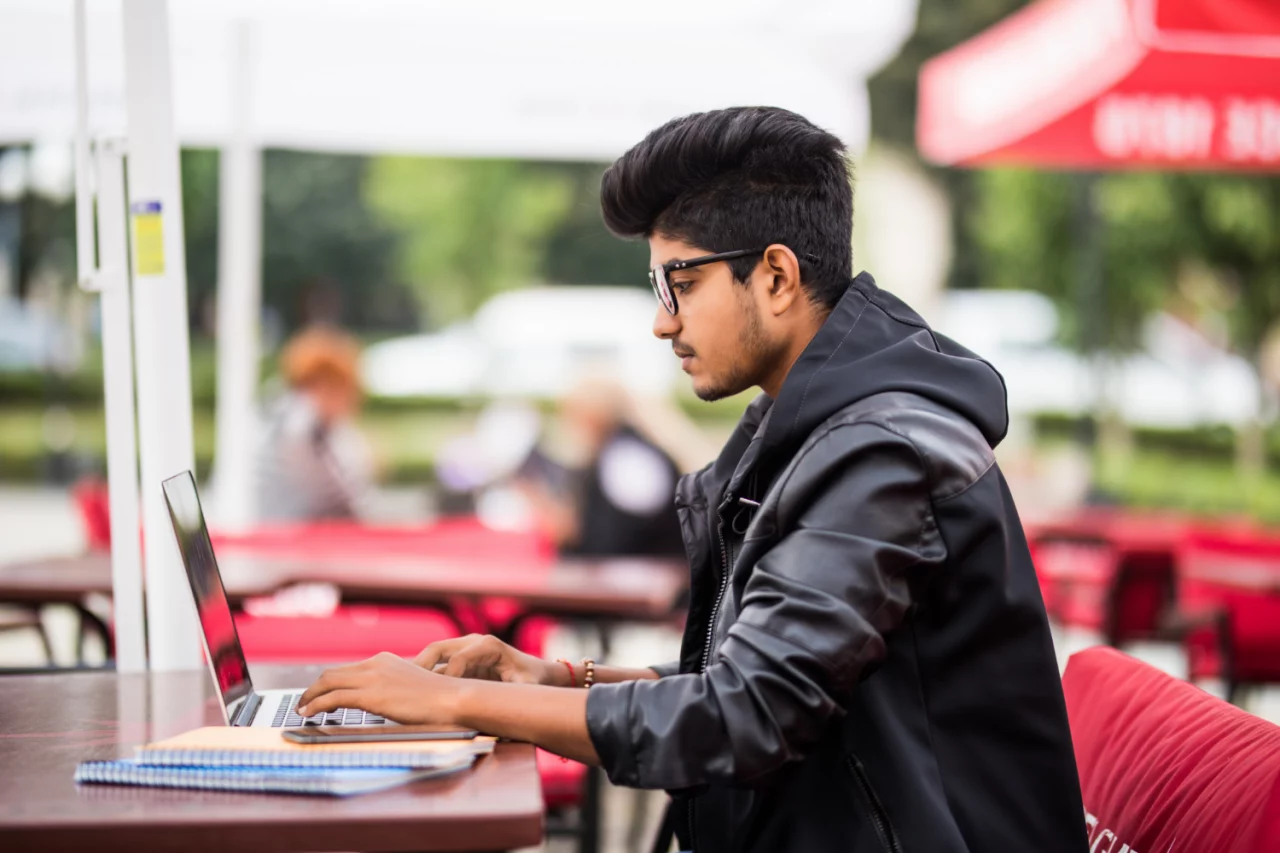 Passed 10+2 examination with Physics, Mathematics as compulsory subject and one subject from Chemistry/Computer Science/ Electronics/ Information Technology/ Biology/ Informatics Practices/ Biotechnology/ Technical Vocational subject/ Engineering Graphics/ Business Studies/ Entrepreneurship, as per latest norms of AICTE/AKTU. Obtained at least 50% marks (45% for SC/ST) in the above subjects taken together. OR Passed 3 years Diploma examination with at least 50% marks (45% for SC/ST) subject to vacancies in the First Year
Career Opportunities after Doing B.Tech in Mechatronics: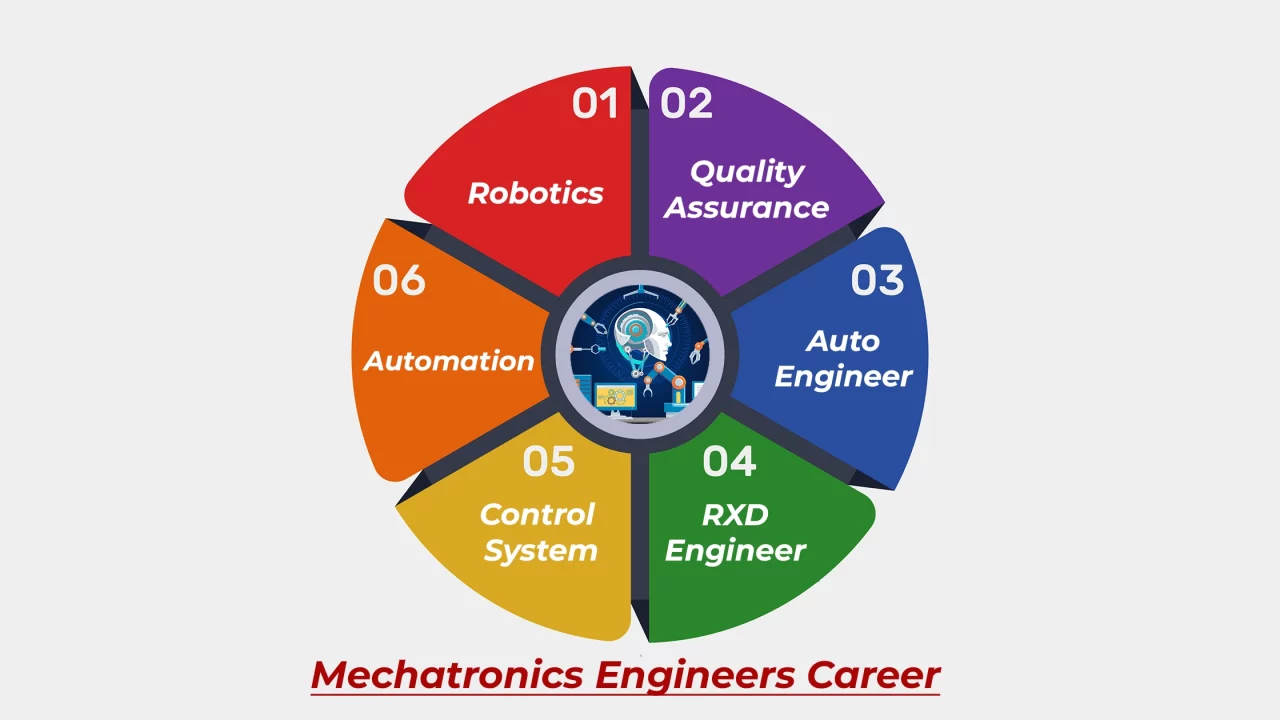 B.Tech. graduates in Mechatronics engineering can pursue various career paths based on their interests and specializations. Here are some job profiles that are open to them:
Mechatronics Engineer: Design and develop intelligent systems, integrating mechanical, electrical, and software components.
Robotics Engineer: Develop robotic systems for automation, industrial applications, healthcare, and research.
Automation Specialist: Design and implement automated systems for manufacturing processes, improving efficiency and productivity.
Control Systems Engineer: Develop control algorithms and systems to regulate and optimize the performance of mechatronic systems.
Product Development Engineer: Contribute to the design and development of new products, incorporating mechatronic principles for enhanced functionality.
Automotive Engineer: Work on the design and development of advanced automotive systems, such as ADAS, electric vehicles, and autonomous vehicles.
Research and Development Engineer: Engage in research and innovation to advance the field of mechatronics and contribute to technological advancements.
The field of biotechnology engineering offers diverse opportunities for growth and innovation, making it an exciting and promising career choice for aspiring engineers.
Btech Mechatronics Fee: IILM is known to have a competitive and justified fee structure, along with various scholarship programs to support the students who deserve it. Here's the complete breakdown of the fee structure for Mechatronics Engineering.
Fee

Total

Year 1

1.75 Lakh

7 Lakh

Year 2

1.75 Lakh

Year 3

1.75 Lakh

Year 4

1.75 Lakh
Scholarship:
MBA students can get 10-40% of fee concession at IILM University here's the detail about the scholarships:
| | |
| --- | --- |
| Scholarship% | Eligibility |
| 100% | 95%+ in 10+2 |
| 50% | 90%-94.99% in 10+2 |
| 30% | 86%-89.99% in 10+2 |
| 20% | 76%-85.99% in 10+2 |
| 10% | 75%-75.99% in 10+2 |